The picturesque fishing village Goupa Kara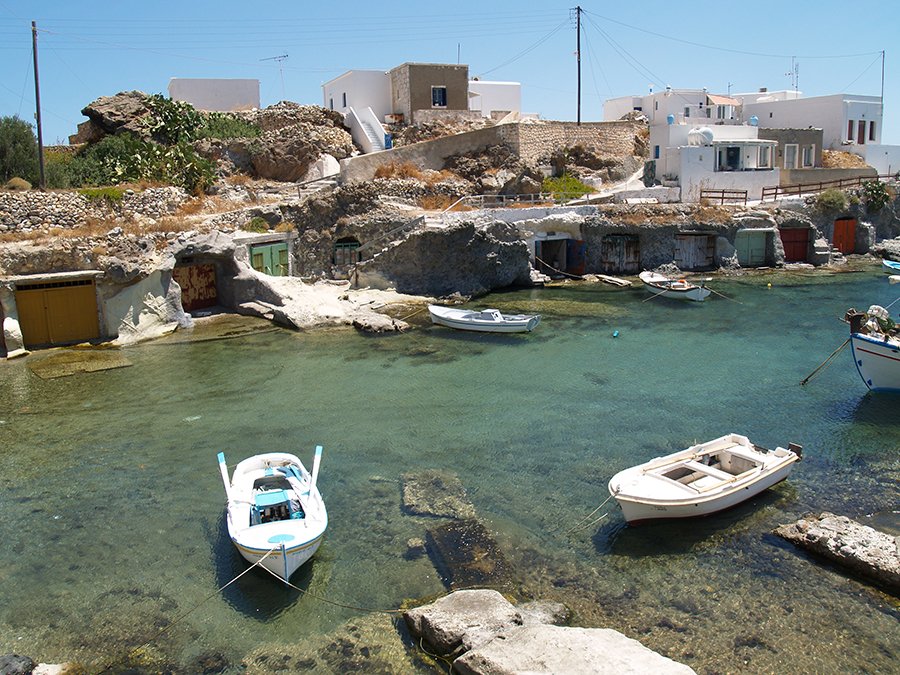 One of the most picturesque spots in the Cyclades is located in Kimolos, see traditional images with boats in coves with green waters.
Syrmata (traditional boat garages) of Milos may be the most famous and photographed, but those of Goupa retain their authenticity to the maximum degree.
It's the spot where natural beauty meets tradition. Boats laid up to the coves, spread fishing nets, whitewashed rocks and white houses compose the landscape.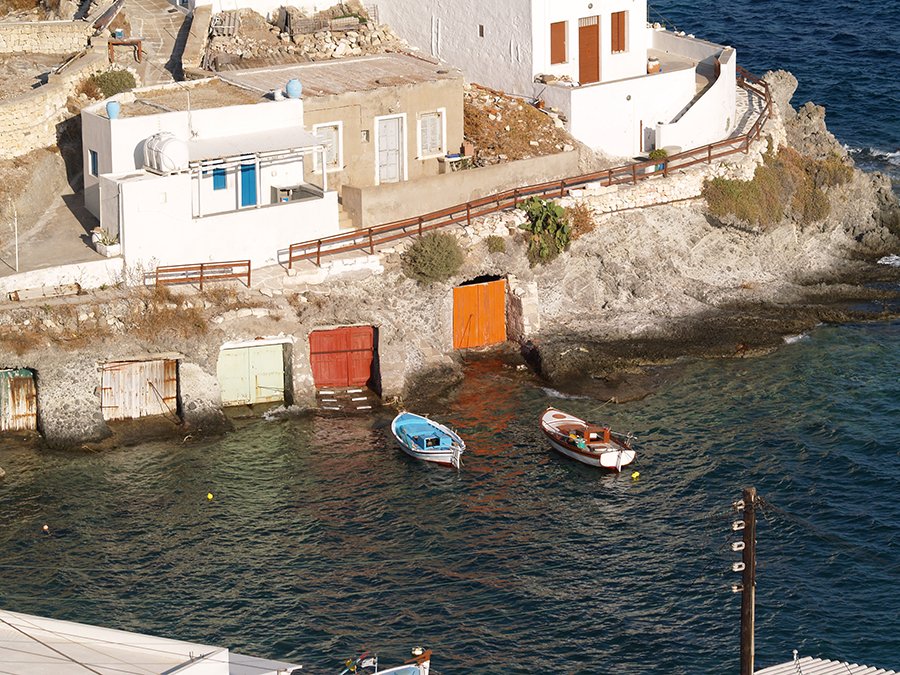 However syrmata attract the attention. Dug in soft volcanic stones is the place where boats park in winter. The coloured doors make an exceptional impression.
Apart from these you'll also find a stone elephant, a volcanic rock that looks incredibly like an elephant, the proboscis stands out!
Wherever you are you can dive from the rocks to the successive coves to enjoy your swim, the location is magical.
The coves end on the right at Rema beach.
See more photos below: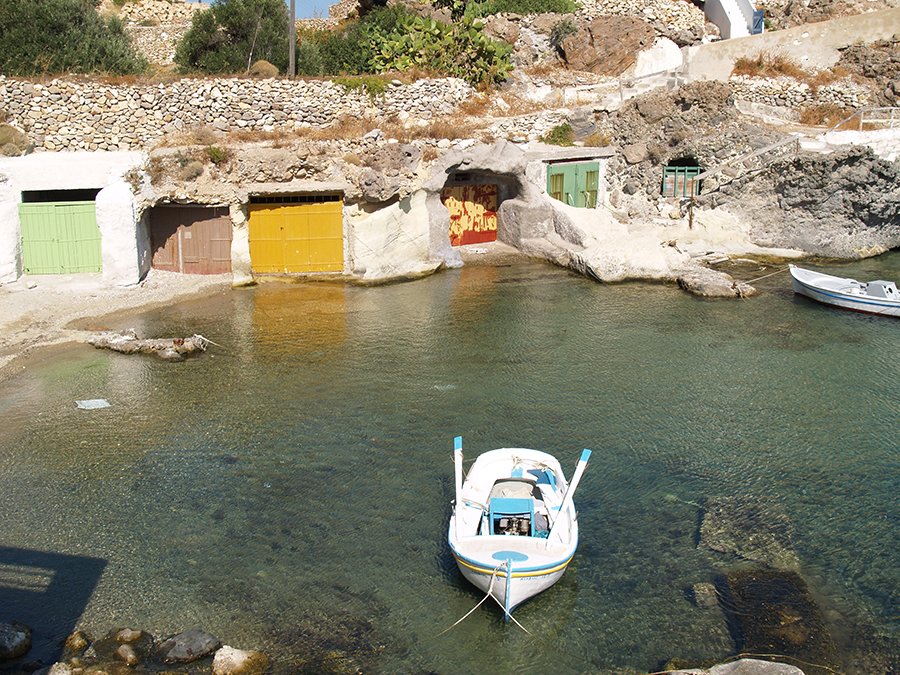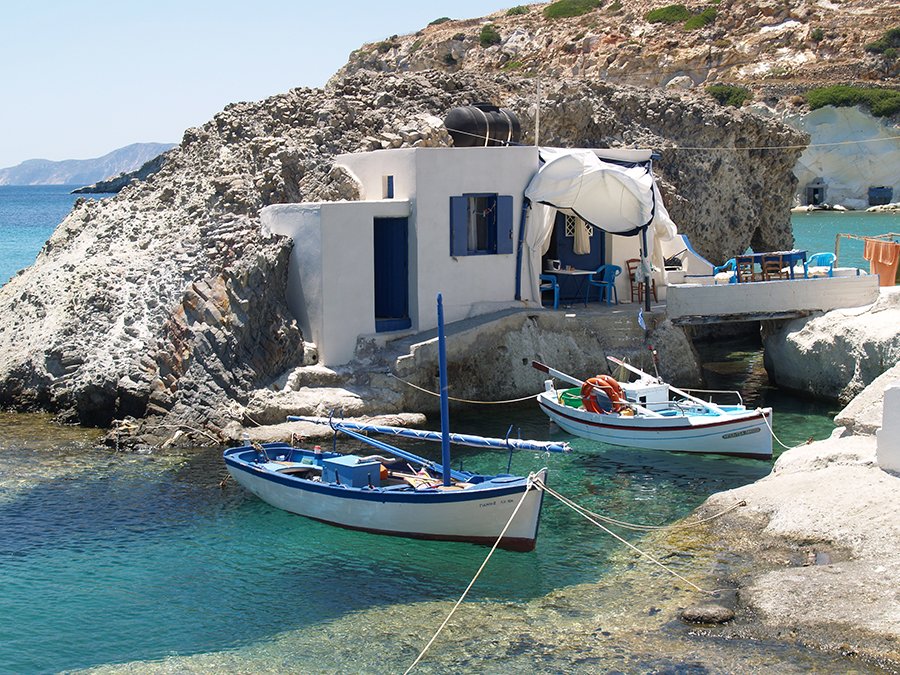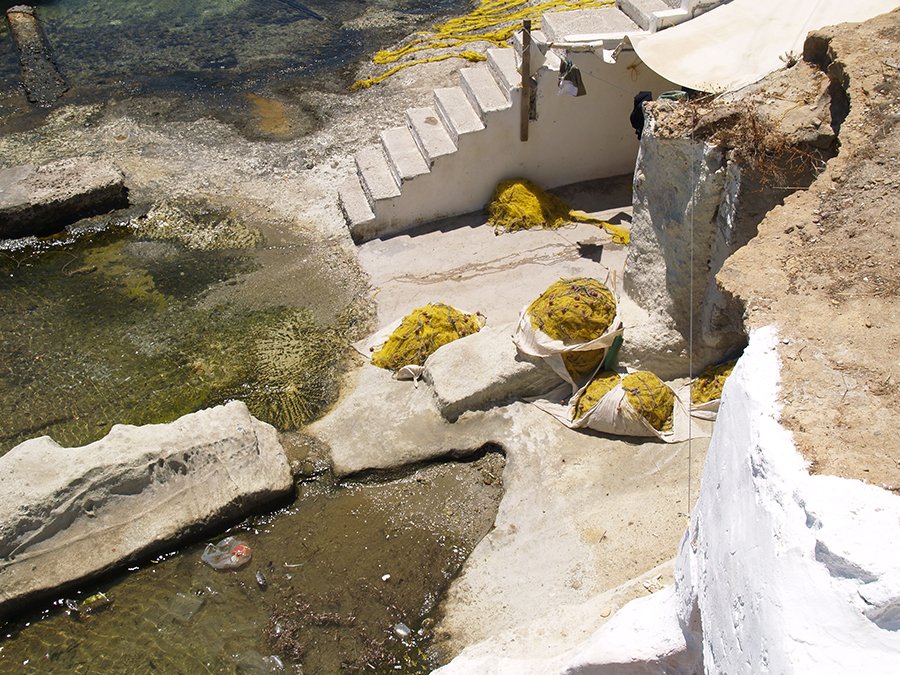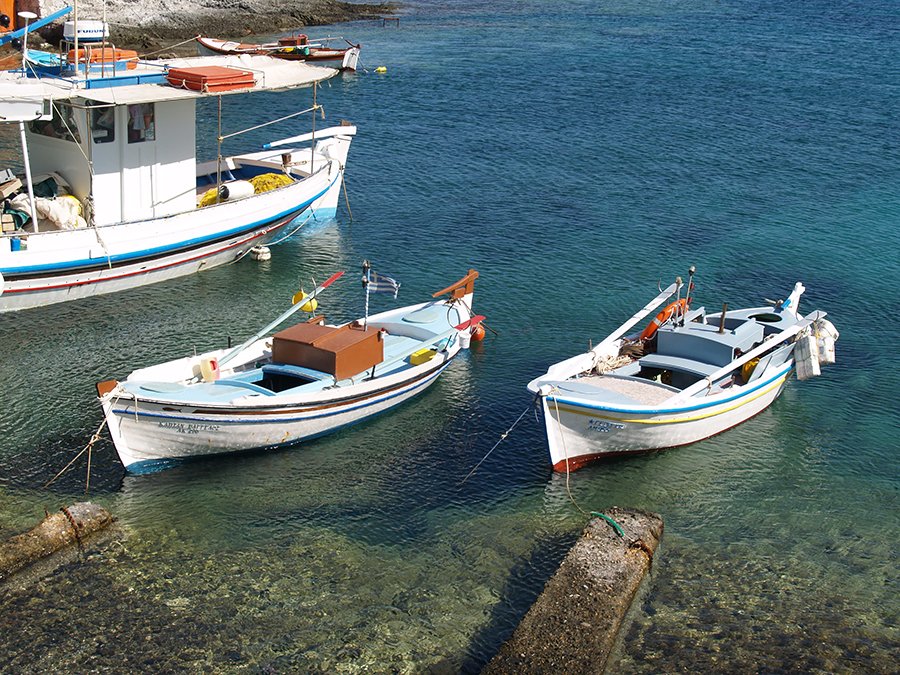 More about Kimolos: