The beaches of Kimolos
1. Aliki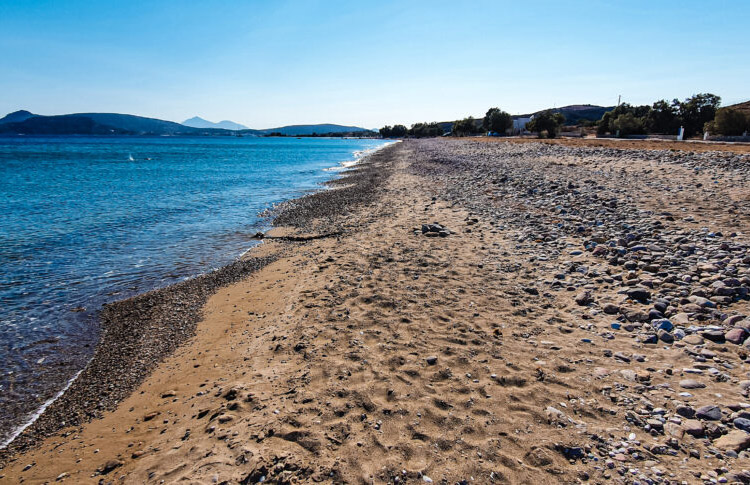 Wonderful beach with sand and pebbles, large, pleasant, children-friendly overlooking the sea, very close to the village. Here you'll find accommodations as well as the Sardis restaurant. Of course there is also an open-air library by Kimolistes.
2. Bonatsa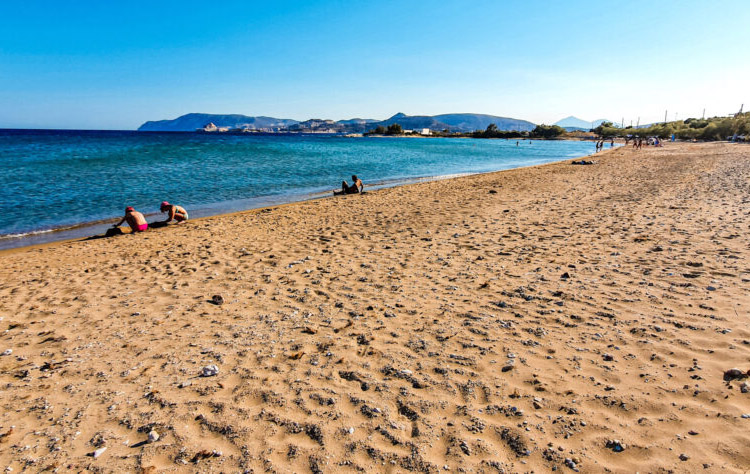 The next beach after Aliki. An amazing sandy beach with turquoise waters, tamarisk trees, friendly for children. You'll also find sun loungers with parasols and an open-air library. You can eat in the homonymous restaurant.
3. Kalamitsi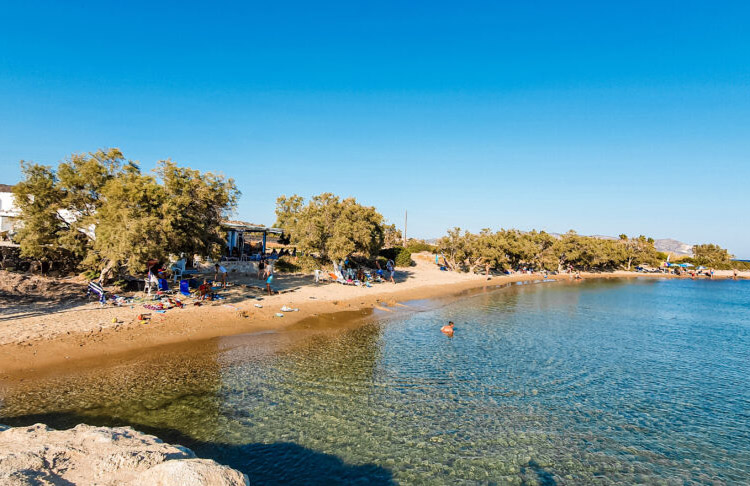 The third beach in a row. It's a double beach, one with sand and the other with pebbles. Wonderful with tamarisk trees, the tavern Kalamitsi for seafood and views of Milos.
4. Psathi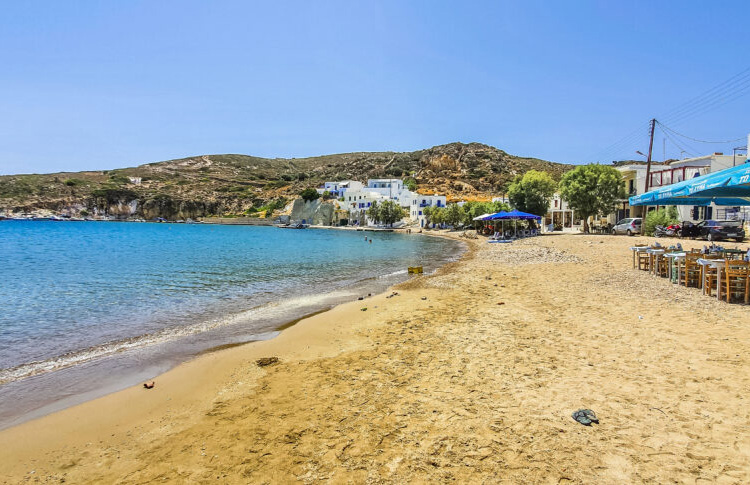 Definitely not the first choice for swimming however you can dive there if you can't go to another beach. It's children-friendly too.
5. Goupa - Kara - Rema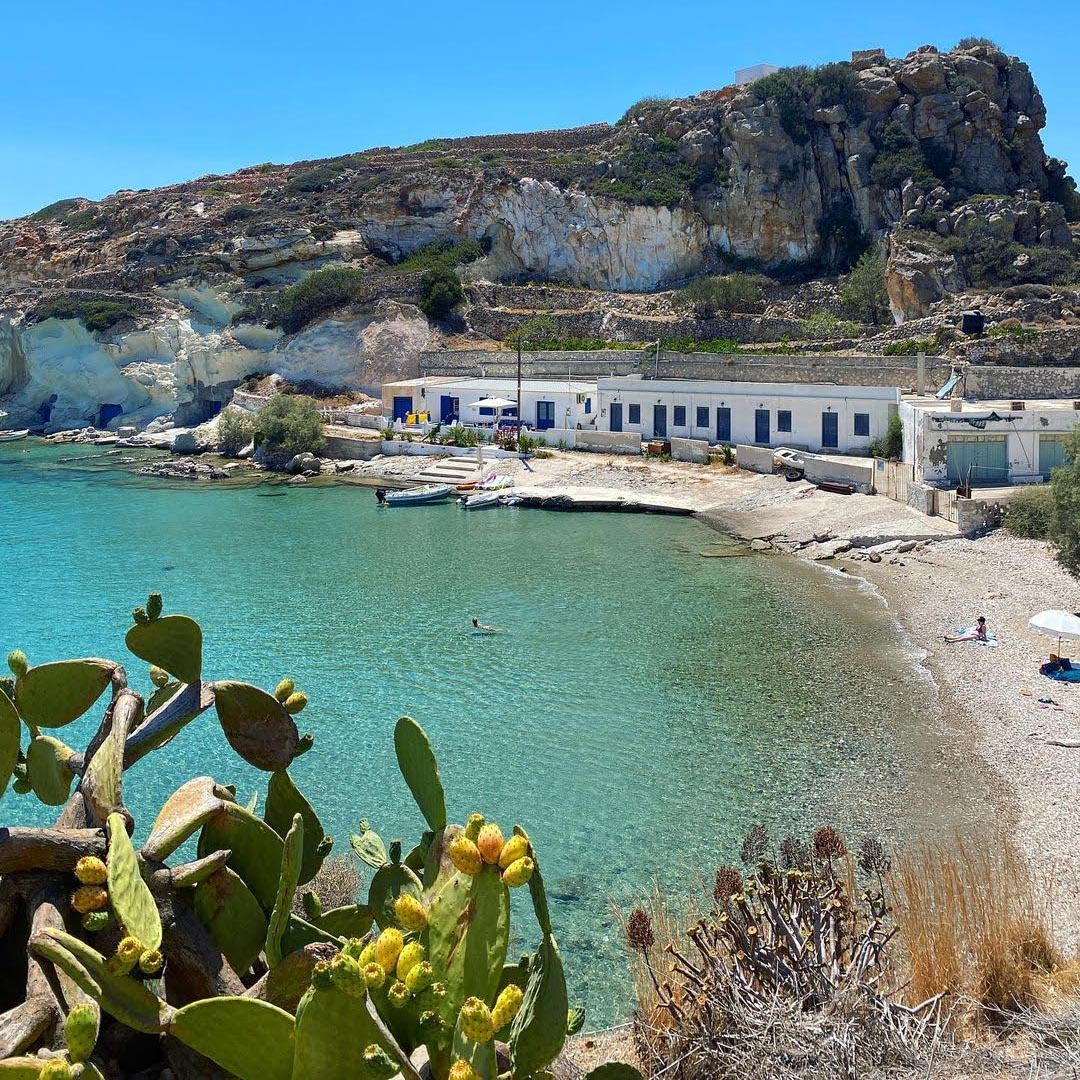 A coastline of volcanic rocks with traditional syrmata (traditional boat garages), rocks and beach, all in a row. The waters are magical so don't even think about visiting this place. Just choose a place to dive, you can tour the entire coastline either walking or swimming, it's worth it since everything is an attraction of nature.
Read about the picturesque fishing village
Goupa Kara
6. Prassa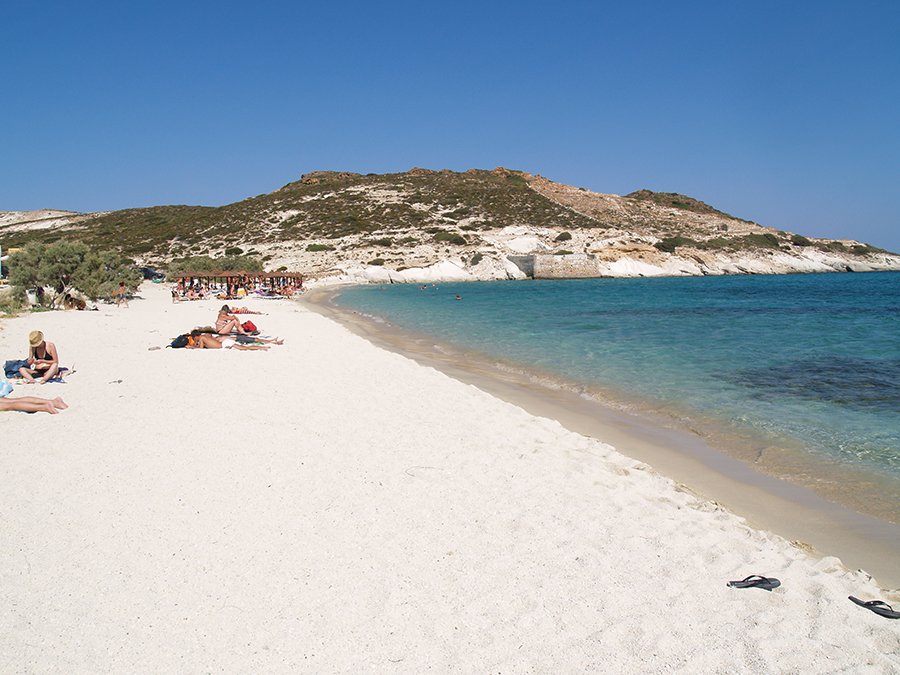 You'll understand at once that this beach is of volcanic origin.
Since this beach cannot be described in words, just see more photos
7. Dekas - Ellinika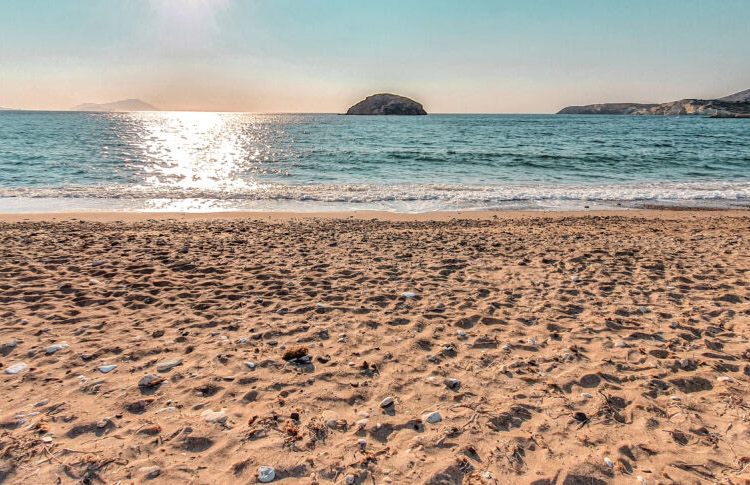 Two amazing sandy beaches on the west side of the island. The road that leads there is paved up to a point and then it becomes a passable dirt road.
8. Mavrospilia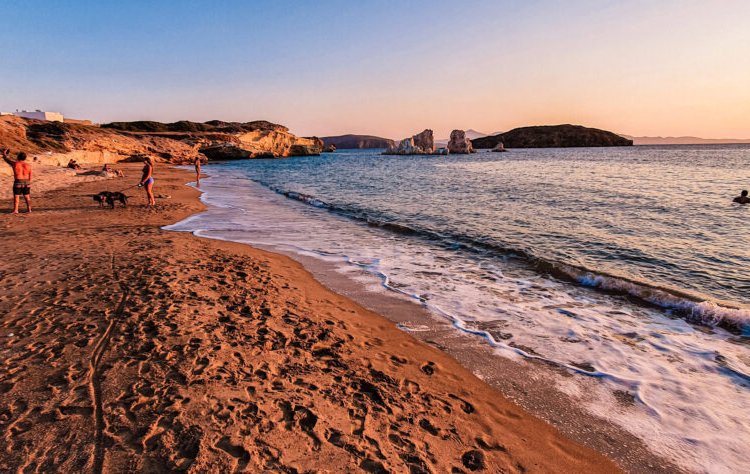 Right after Dekas you'll encounter Aspragremna, some rocks of volcanic origin that are worth stopping for photos. In Mavrospilia take care to admire the sunset with the sun setting at the sea.
More about Kimolos: