About us
Choice Greece provides in-depth travel guides, articles and travel information about destinations in Greece. Our goal is to match user's preferences with the appropriate destinations and provide every possible information about the travel.
We explore known and less known destinations on the islands and the mainland, we conduct extensive research and we take artistic photographs. Whether the user is interested in beautiful scenery, islands, traditional food, ancient sites, picturesque villages or nature, he will find his destination here.
How it all began
Choice Greece is a prototype idea and personal effort of John Karkalatos.
His parents used to work for Olympic Catering, the provisioning of Olympic Airways, and he had the opportunity to travel in Greece and abroad from an early age.
During the 90's he conceived the idea to give to the beauties and history of Greece a useful form. The realization however was purely coincidental.
Giving to the beauties and history of Greece a useful form

John Karkalatos
In 1997 he began studies in Business Administration in Athens Technological Educational Institution.
In 2000 he became aware of the evolution of the internet and decided to follow further studies in computer science.
In 2002 he began postgraduate studies in Information Technology at Heriot-Watt University in Edinburgh, Scotland. He graduated in 2003.
In 2005 he was hired to the greek public sector in Ermionida province, a summer holiday destination. It was the first place he explored and photographed.
In 2011 and 2012 he uploaded two experimental websites having as material his experiences and his photographs.
The founder
John Karkalatos is a visionary for greek tourism. He has done things no one has ever done before, he didn't only travel to destinations but lived for years.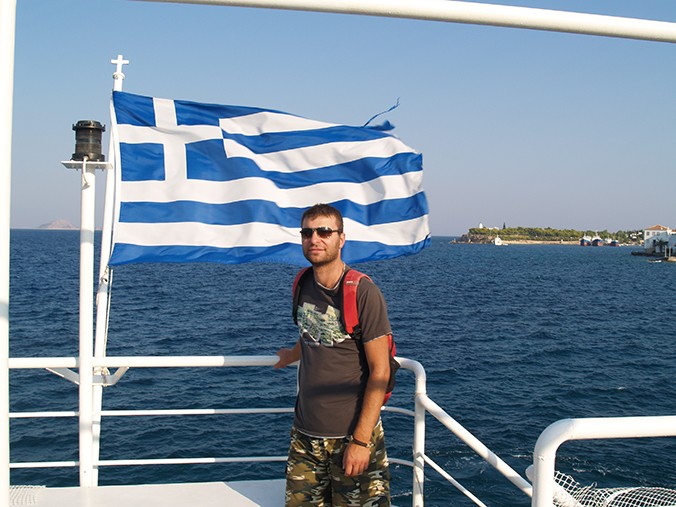 He has seen the destinations beyond tourism, he has talked to locals and heard their stories, he photographed and explored. He knows first hand what a destination can offer.
His objectives back then were to take the best photos, find out what really attracts tourists and whether unseen things can become attractions.
Tourism is a strategic sector and can create the momentum to change the economy and society

John Karkalatos 2012
Tourism requires know-how, as specific skills, knowledge, plans, policies and experience are required

John Karkalatos 2012
Expectations
Choice Greece will continue to grow with more destinations and we expect shortly to provide the largest amount of travel information.
Stay tuned!