The chapel of Agia Anna and the big blue
Why an ordinary cycladic chapel is introduced as one of the most important sights of Amorgos? Read the answer in this article.
More about Amorgos: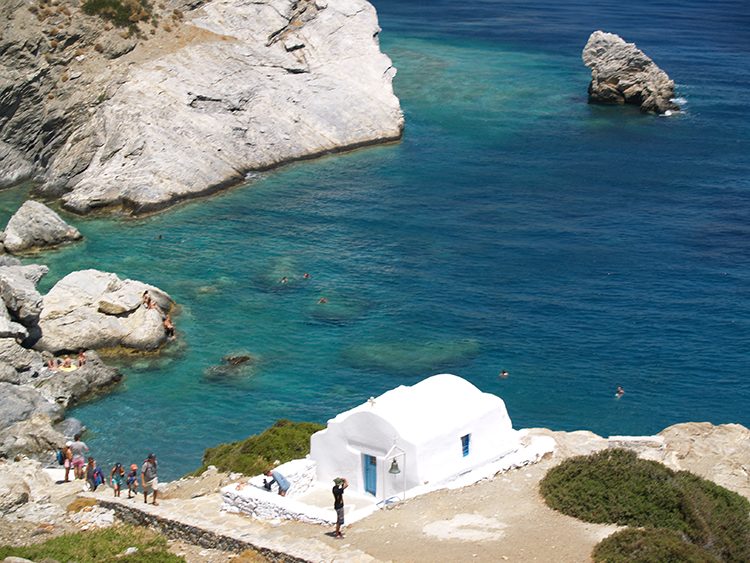 In the film "The Big Blue", the chapel of Agia Anna was the paternal home of Jacques Mayol, he lived with his father and their traditional boat was moored under the rocks. From there they were going fishing in the waters of Panagia Hozoviotissa.
These shots with the vastness of the sea associated the chapel with the immense blue and it is not accidental to say that this is how the movie got its name. And if so many decades have passed since 1988 when it was filmed, directed by Luc Besson and starring Jean Reno, it remains justifiably the trademark of Amorgos to this day.
For photos and swimming on the beach with the many shades of blue everyone wishes to go to Agia Anna and to admire Panagia Hozoviotissa too from the most impressive point of view, just as seen from Jacques' boat.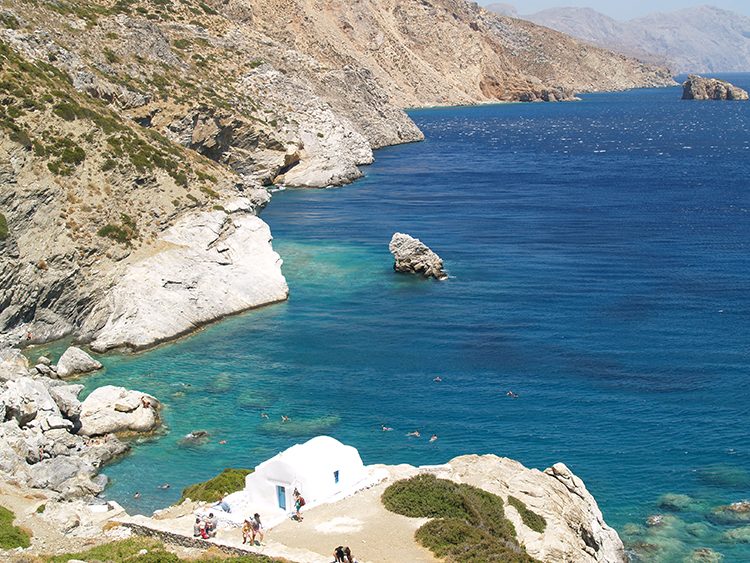 The landscape is really impressive. Once, I was passing by ferry south of Amorgos, going towards Kos, when I saw from afar a mountain range of vertical rocks, something unusual for the Cyclades. On top of that, Amorgos stands like a dam in meltemi wind and at that point the wind becomes downhill, that is, it descends with additional strength from the cliffs, hence the strong winds that blow in the area.
Besides these, it is a small pebble beach with crystal clear waters, if you don't find a place you should lie on the flat surfaces of the rocks around.
Access is easy either by your vehicle (there is parking) or by bus from Katapola and Chora. The distance from Chora is 4 km. As soon as you arrive you have to descent a stepped path (that's with large steps).
It is convenient to combine Agia Anna with a visit to the monastery of Panagia Hozoviotissa, it is next to each other, so you do not have to go twice to this place.
See below my photos from Agia Anna: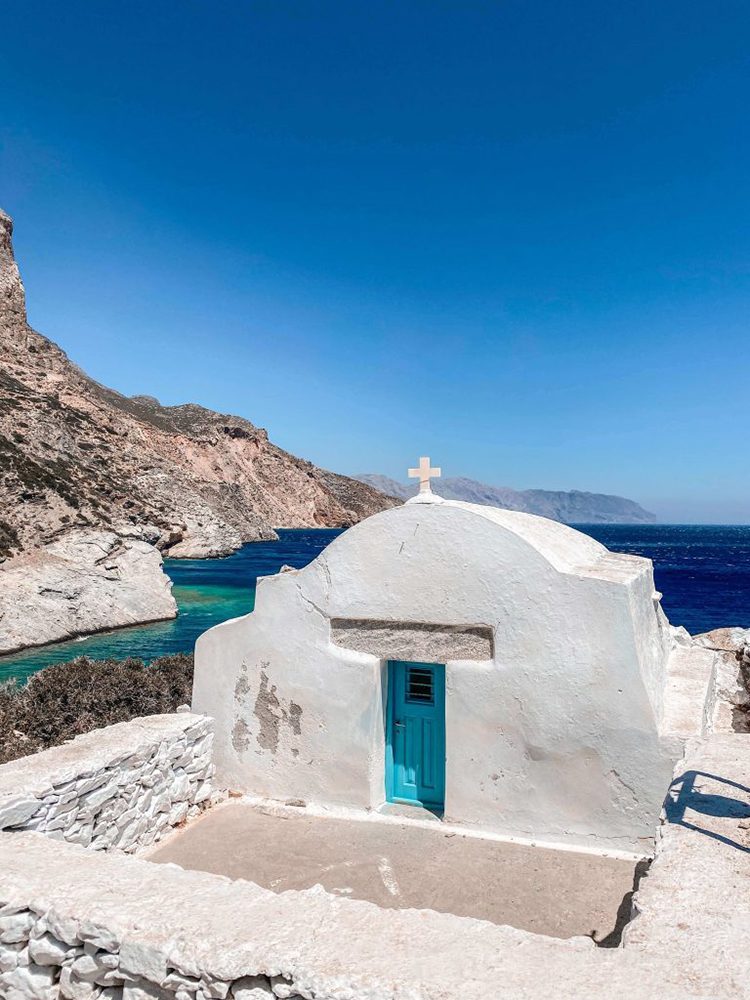 The chapel of Agia Anna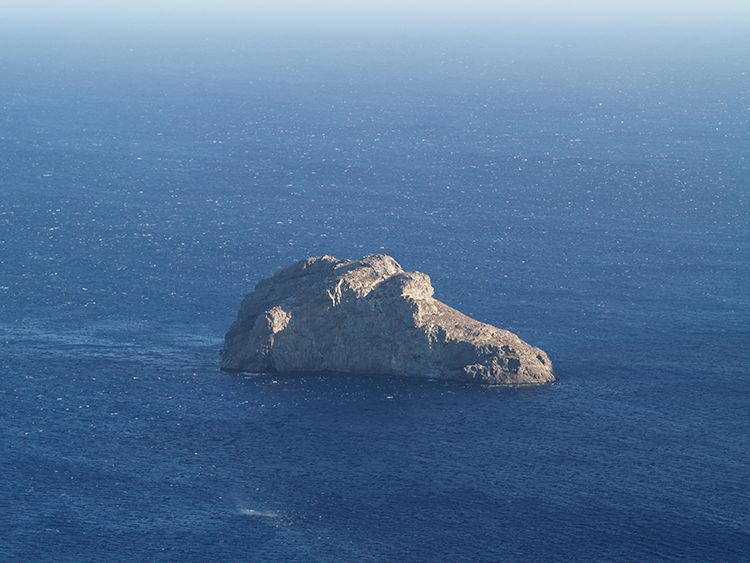 The islet opposite Agia Anna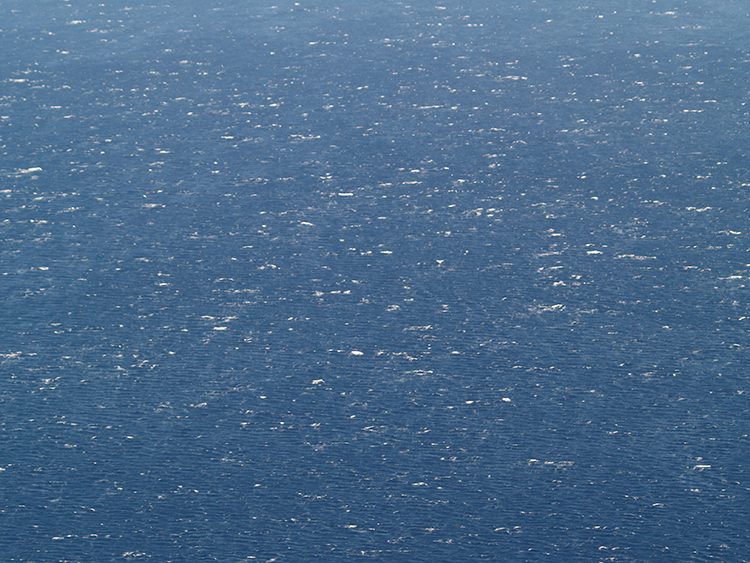 The raging sea
The beach is located just below Panagia Hozoviotissa
More about Amorgos: