Christian Liturgy in the former mosque of Argos
A christian Liturgy in an old Turkish mosque is not something that happens every day. I had the opportunity to experience this and in this article I write my impressions.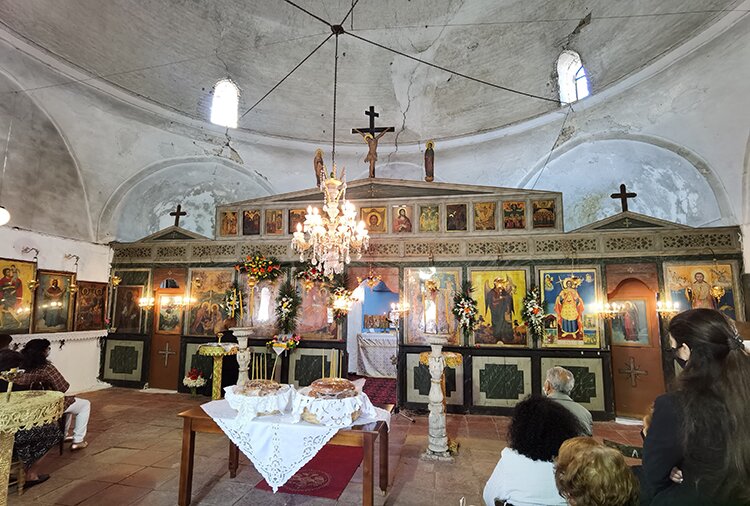 The church of Saints Constantine and Helen in Argos opens for Divine Liturgy twice a year, once on the eve and once on the day of the feast of the Saints, no other Liturgy is performed throughout the year.
It was built as a mosque by the Turks at the end of the 16th century and after the Revolution it was consecrated and turned into a church. It has not undergone special interventions and for this reason it travels you back in time, as you can see in the photos, in fact it is left to its fate.
The interior is square, the dome dominates and creates an atmosphere of reverence while the iconostasis can not be harmoniously integrated into a space that is made for a mosque. Sunlight enters through the windows at the base of the dome.
Externally there are arches with three smaller domes. At the point where the bell tower is located was the minaret that has been demolished.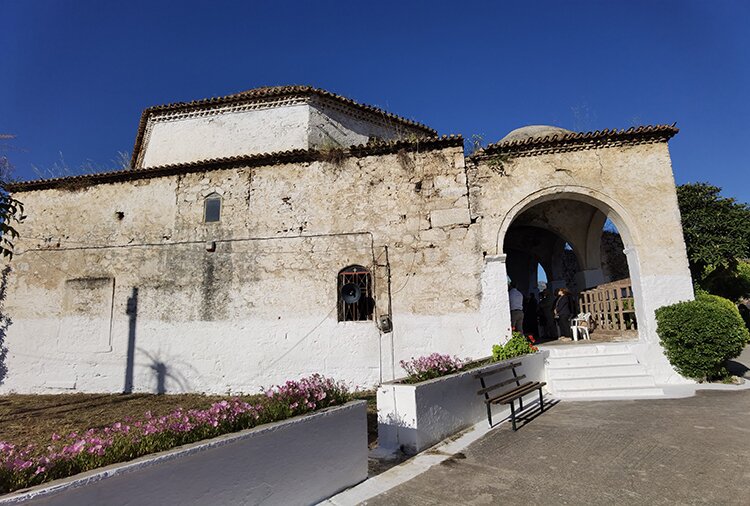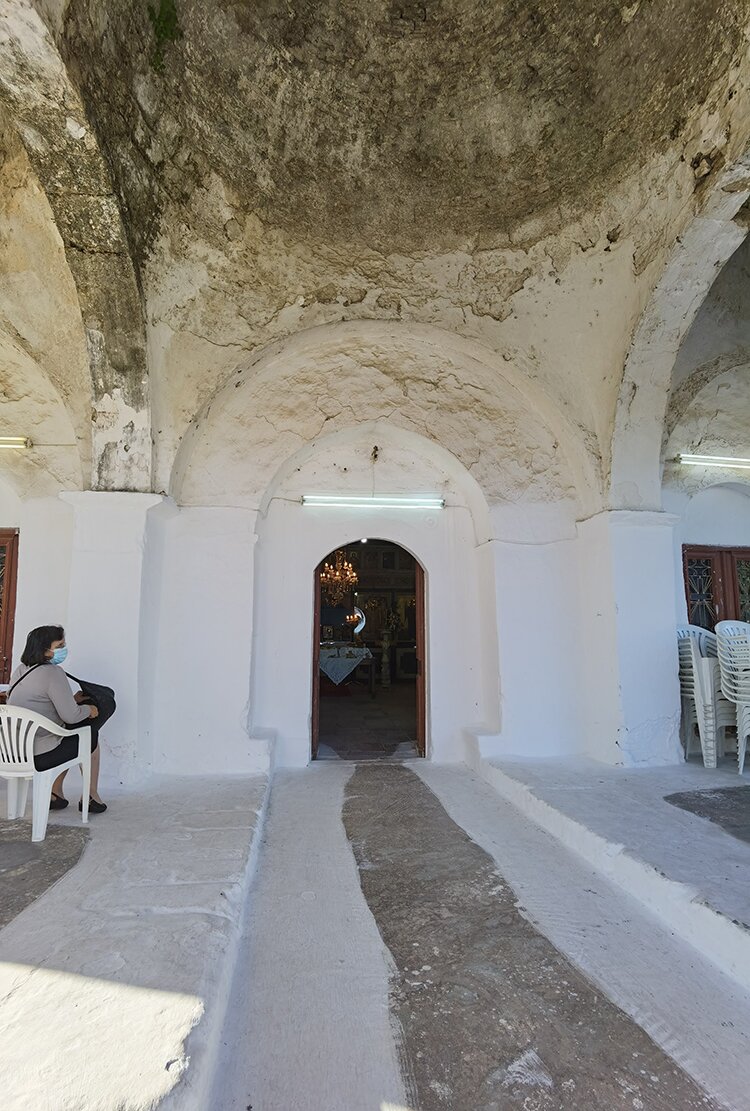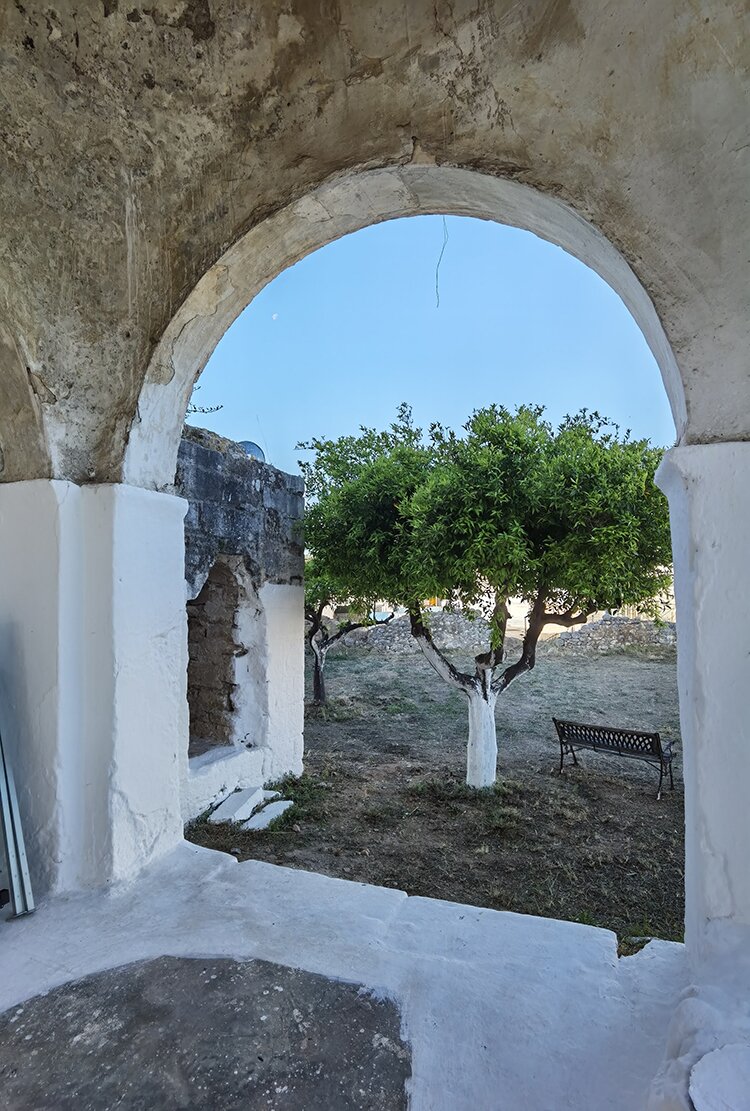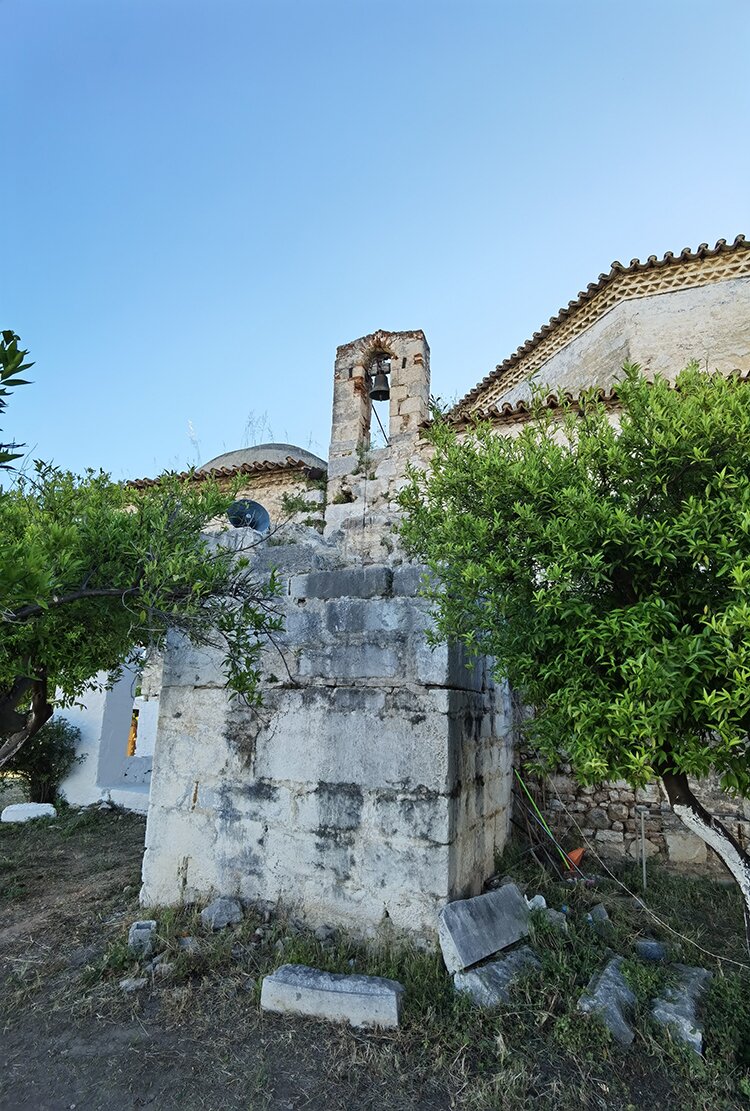 The minaret was once located here