Koilada, an authentic fishing village in Argolida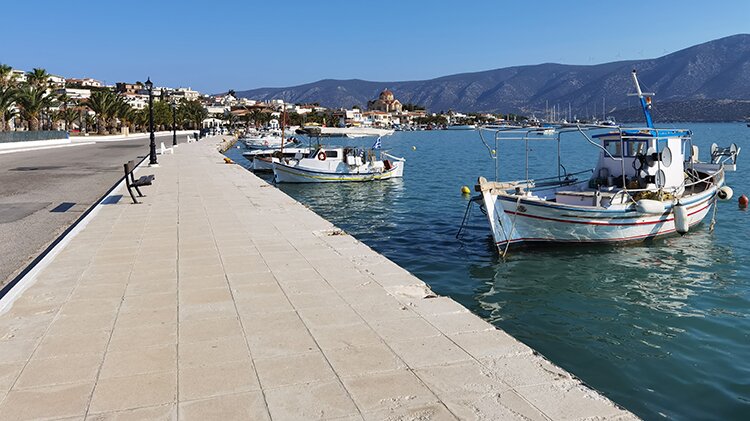 In a landscape with undulating hills and sparse vegetation the picturesque port of Koilada emerges with boats rocking in the waves and residents practicing the profession of fisherman as in the old days.
The people of Koilada were always connected to the sea, today many work as captains, fishermen, shipwrights or shipbuilders of traditional boats. The elderly were also sailors.
Search for accommodation in Koilada
A peaceful village suitable for leisurely walks next to the boats. There are wrapped nets and it is very likely to see fishermen doing activities such as spreading the nets or removing fish. Its fishing fleet is the third largest in Greece after Nea Moudania and Nea Michaniona.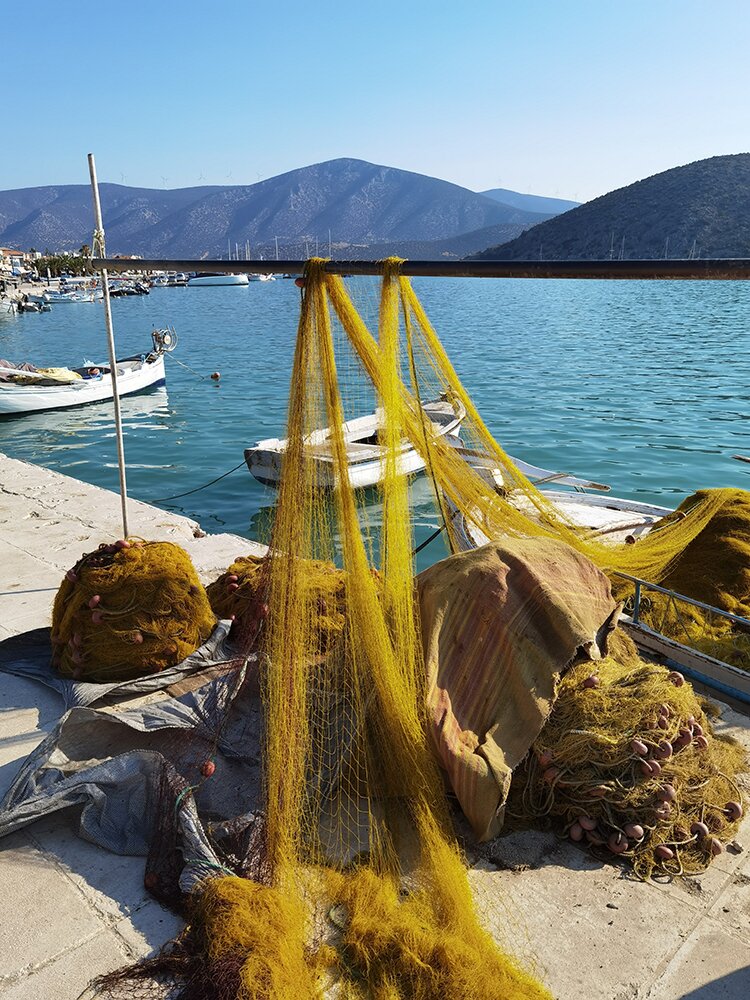 Koilada is also well-known for its fish taverns, you will find them at the port but the one I liked the most was Douglas's. There is no menu, the fresh fish caught during the day is been served as you like it along with appetizers and salads. You can't get a fresher fish than this.
At the entrance of the village there is one of the few traditional boatyards in Greece, Basimakopoulos, it is even mentioned in the lyrics of an island song by Konitopoulou. One of the traditional vessels he has built is the boat of the former King Constantine Afroessa. It is said that the boats built by this yard have the most elegant lines, seeing this province's boats I now believe it too.
If you are a family with small children there is also a playground at the entrance of the village. In mid-August the fisherman's festival also takes place where you can eat dishes with different types of fish and dance to the sounds of live music with traditional island songs.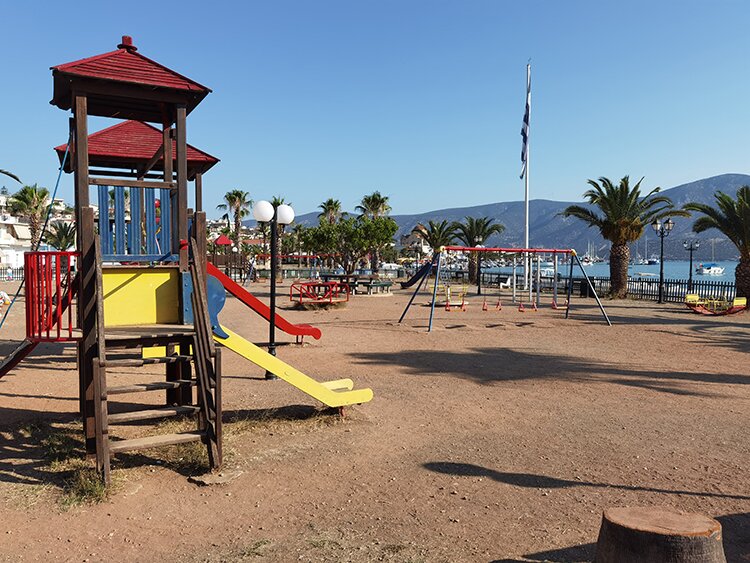 The playground of Koilada
Nearby Koilada there are lovely peaceful sandy beaches suitable for small children too. The nearest is Lepitsa. There is a sign at the entrance of the village shortly after the boat parking.
Directly across the bay is the cave Frachthi which looks like a hole in the rock. There were found the traces of the oldest fisherman in Greece as well as bones from the fish he ate which he did not eat simply to fill himself up but had reached the level of gastronomy. Unfortunately there had been attempts in the past to establish a museum in Koilada but unfortunately nothing happened.
See the map below for the exact location of Koilada.
See more photos below.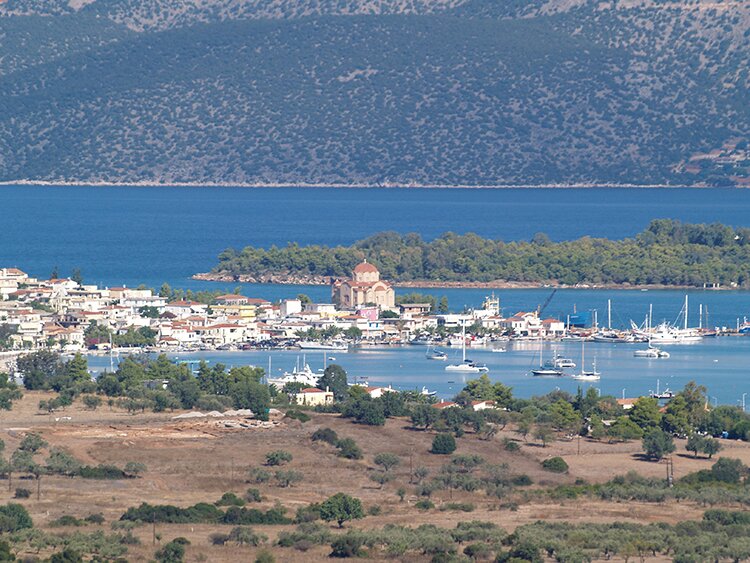 Panoramic view of Koilada. The church of Evangelistria and the islet of Koronida can be seen