1821 - 2021: 3 destinations that you will learn about the Greek Revolution
With the completion of 200 years since the Greek Revolution, it's an opportunity to put in your program destinations that have to do with the Struggle. Visit them at any time of the year, spring, summer, autumn or winter.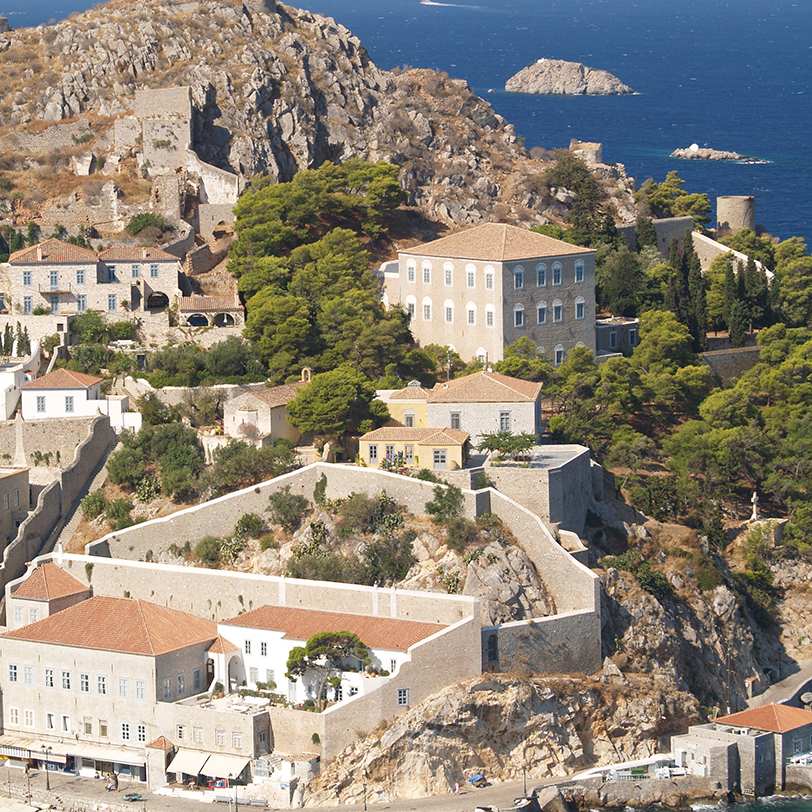 1. Hydra
In Hydra time has stopped in 1821 when the island was a major naval power in Greece.
The Napoleonic Wars of 1803-1815 brought untold wealth to the island, the Hydraeans were the most capable merchants and formed the largest merchant fleet. Many times they were delivering goods to the French, provoking the wrath of the English and this forced them to turn their ships into warships.
The end of the wars found Hydra with a war fleet, war-ready crews and unemployment, the time of the Revolution had arrived.
Museums worth visiting:
historical archive - museum of Hydra
house of Lazaros Koundouriotis
Don't miss Miaoulia, the celebration that takes place every June in the memory of Admiral Andreas Miaoulis and represents the burning of the Turkish flagship.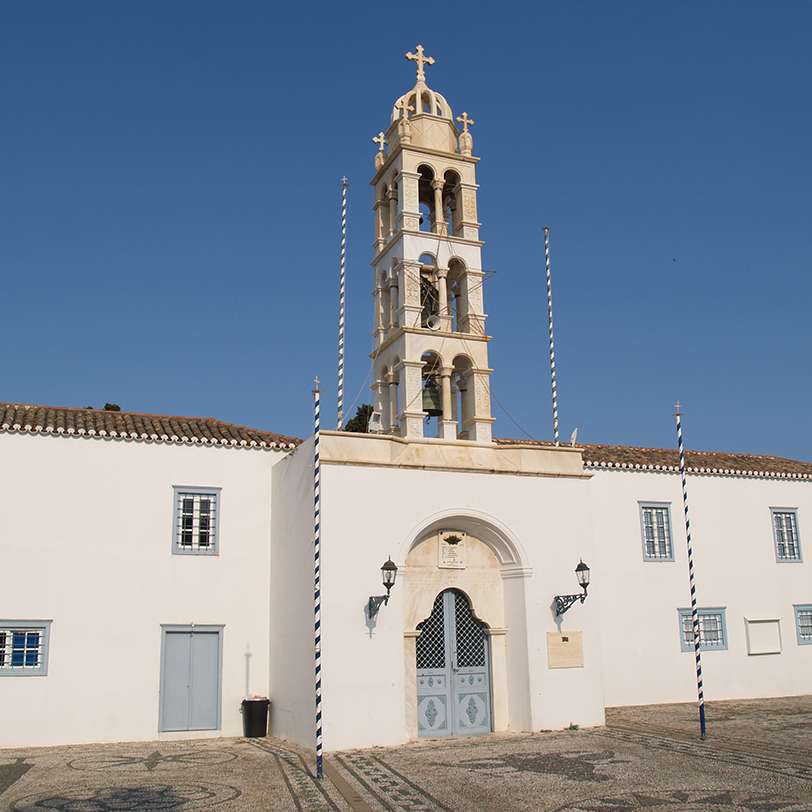 The church of Agios Nikolaos where on April 3, 1821 the flag of the Revolution was raised
2. Spetses
Apart from their contribution to the Struggle, Spetses is known mainly for two things:
The naval battle of Spetses that took place in September 1822 in the strait between Ermionida and Spetses: it was the first attempt of the Ottomans to regain control of the Aegean, ended with the victory of the Greeks thanks to the burning of the Turkish flagship by Kosmas Barbatsis. The cannon stations you'll see on the coastal road of Spetses and in the old port were built exactly for this naval battle.
Laskarina Bouboulina: although her origin was from Hydra, she grew up in Spetses. She inherited a large fortune from her husbands and built her own fleet for the needs of the Struggle.
Museums worth visiting:
Hatzigiannis - Mexis Mansion (museum of Spetses)
Bouboulina Museum
Don't miss the celebration of Armata every September with the representation of the burning of the Turkish flagship in the naval battle of Spetses.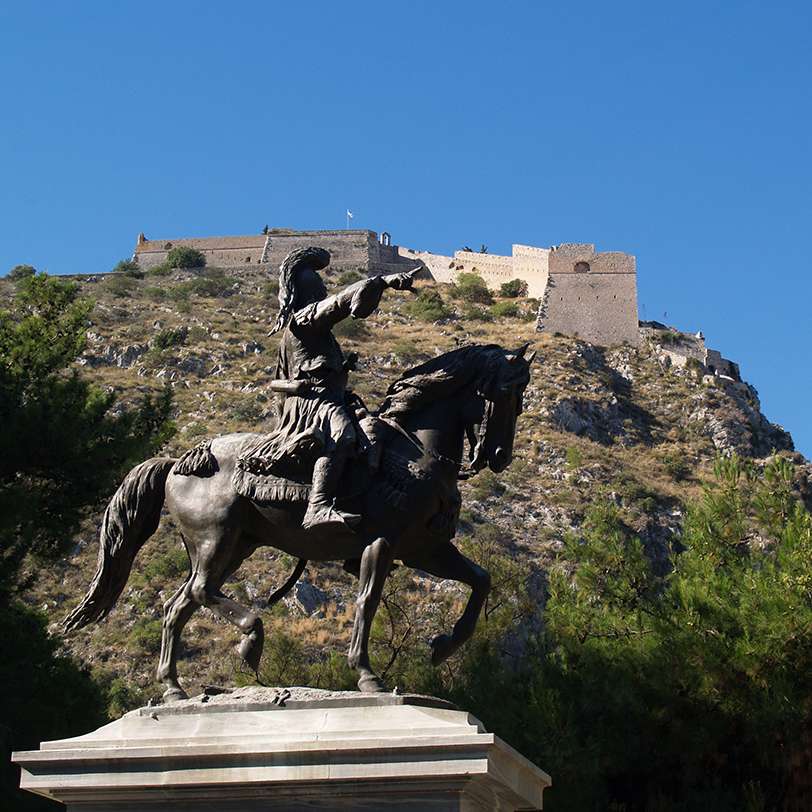 The statue of Theodoros Kolokotronis and Palamidi fortress where he was imprisoned in 1833
3. Nafplio
Palamidi was besieged from 1821 and fell in 1822 leading further to the consolidation of the Revolution. In 1824 it became the seat of the Government while in 1828 the first governor Ioannis Kapodistrias arrived.
Worth visiting:
Vouleftiko that became the first Parliament
the prison of Kolokotronis in Palamidi
kolokotronis Park to see the statue of the Old Man of Morea up close
the statue of Kapodistrias