The 13 best things to do in Glyfada
1. Queen Burger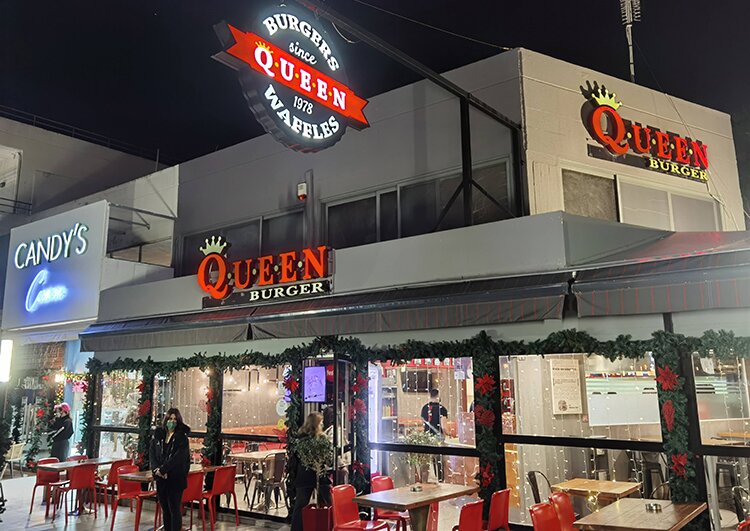 An authentic american fast food not from an american restaurant chain but from greek hands. Taste classic to timeless burger flavors from the simplest like Cheese burger to the specialties Queen Cheese Burger and XL Cheese always with pure ingredients. A strong part of the menu are the waffles that you can enjoy after the burger. It's the first store of its kind in Glyfada since 1978. You'll find it at Giannitsopoulou Street in Esperidon Square.
2. Amigos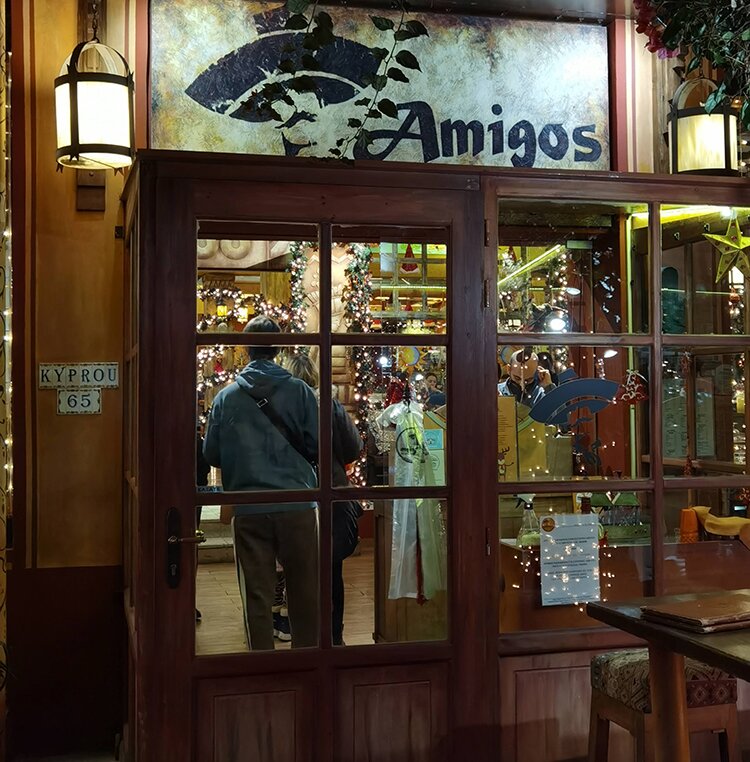 Genuine mexican flavors in a warm atmosphere that magnetizes the senses and takes you to Mexico. The variety is great and it's an opportunity to get to know the mexican food. Dishes that stand out are the burrito con carne, the fajitas and the tacos with sour cream but there are many more excellent dishes to choose from. Margarita cocktails are a pleasant surprise! You'll find it at 65 Kyprou Street at Nymphon Square.
3. Kowloon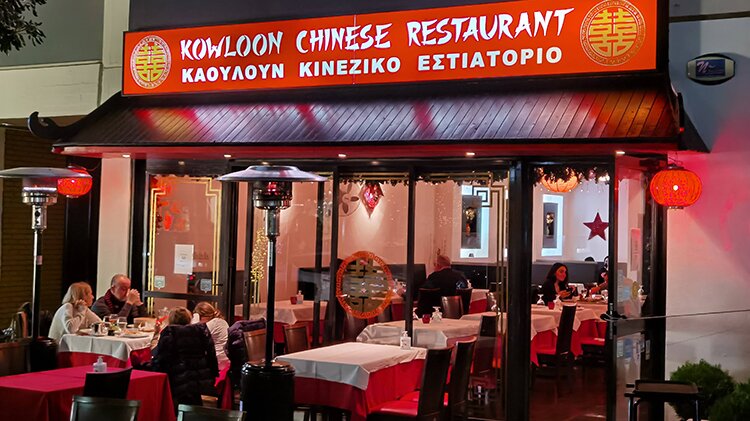 One of the oldest eateries in Glyfada and perhaps it's probably the first chinese restaurant in Greece. It offers an excellent menu and whatever you choose you'll definitely be satisfied. I was particularly impressed by the fried ice cream for dessert which was delicious. It's located at Kyprou Street in Esperidon Square.
4. Soleto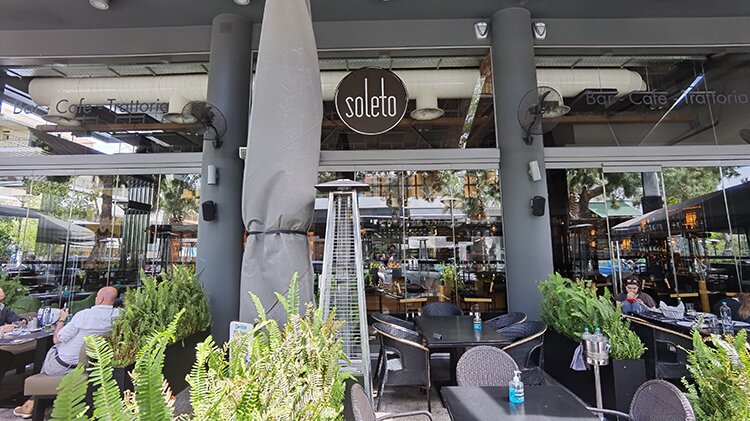 A great warm place with two types of menus: italian and asian, you choose the one that suits you and get ready for gastronomic trips! The feast of flavors includes pasta, pizza, sushi, sashimi, tartare, rolls, nigiri, chinese dishes but also brunch, sweets, wines, ice creams and cocktails. A huge variety in one place for every hour of the day from morning until late at night! You will find it at 33 Laodikis Street near Esperidon Square.
5. Huracan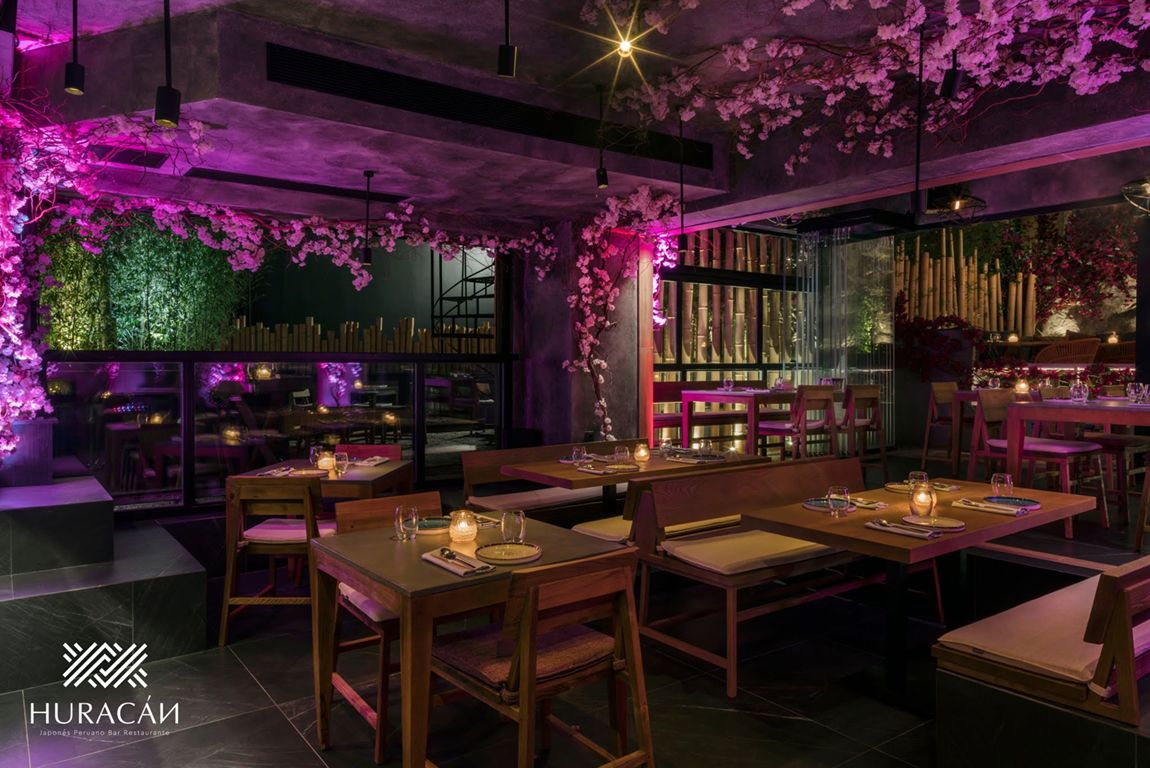 Get acquainted to the Nikkei cuisine (Japanese - Peruvian fusion cuisine) and discover the specialties tuna tartare, ceviche, sushi rolls and nigiri foie gras. The warm atmosphere and the wonderful garden complete the magic. At 81 Poseidonos Avenue.
6. Divan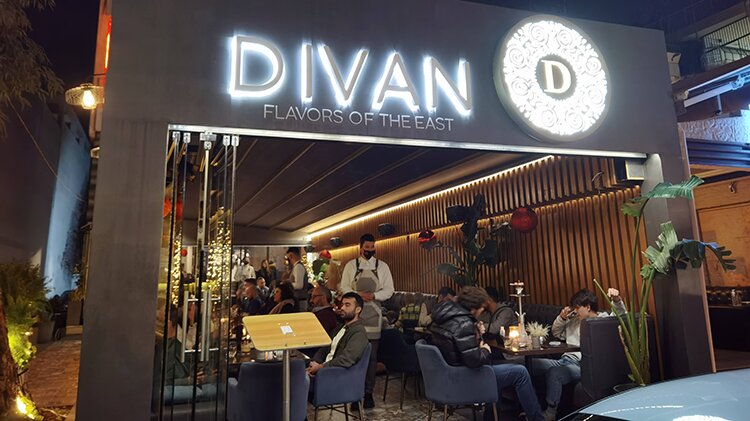 Three things make Divan to stand out: the authentic lebanese dishes, the rich flavors and the unique presentation of each dish which is the slogan of the restaurant. Try the shish tawouk, marinated chicken skewers, the tabbouleh salad with oatmeal, parsley and tomato, the hummus, the Divan variety, the mix grill, the falafel and the pide (peinirli). Don't forget to try the special cocktails. You'll find it at Zisimopoulou Street.
7. Nami Sushi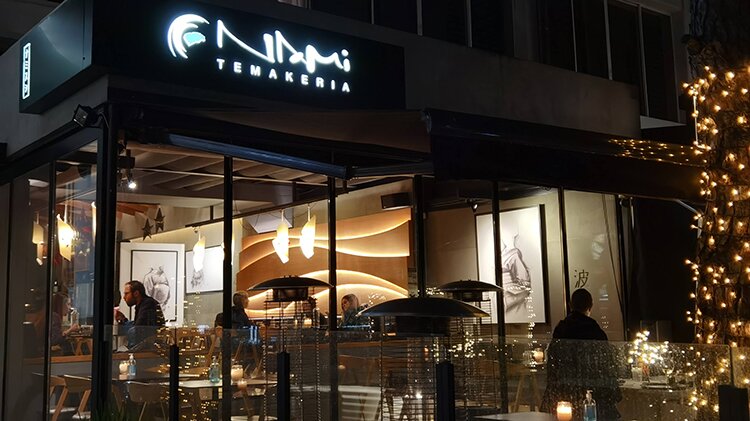 I could not imagine Glyfada without high-quality sushi! If you are a fan of it you'll find it in the Japanese restaurant Nami in a place created especially for this experience. Delicious flavors and great variety, I liked the White dragon, Salmon teriyaki rolls and Rock shrimps, although whatever you order will not disappoint you. At 65 Kyprou Street in Nymphon Square.
8. Wynwood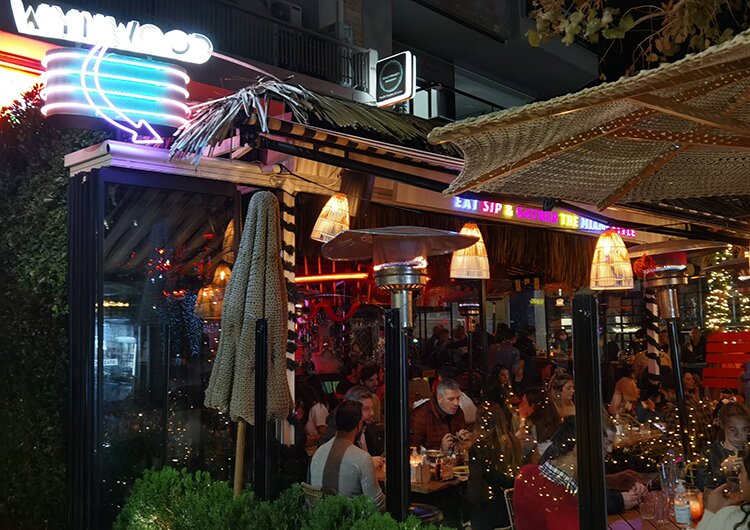 An American Street Food Bar - Restaurant could not be missing from Glyfada, this one is inspired by the walls of the Wynwood district in Miami. Discover the story behind the graffiti and enjoy brunch and cocktails every hour of the day in a wonderful atmosphere. An amazing menu that features scrambled eggs with bacon, eggs benedict with turkey and banoffee pancakes. At 15 Phoebis Street in Nymphon Square.
9. Ramino Resto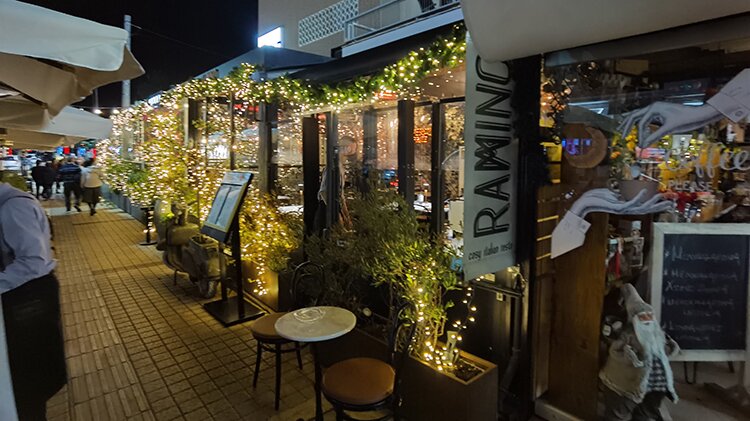 It's not a simple Italian restaurant where you'll eat pizza and spaghetti but a place where you'll taste authentic italian gastronomy. The experience includes refined dishes with pure ingredients and excellent presentation in a warm place by people with taste and experience in italian food. Be sure to try the bruschettas, mushroom risotto, ragout troffie spaghetti and Corona pizza. It's located at 38 Metaxa Street.
10. Psarou Glyfada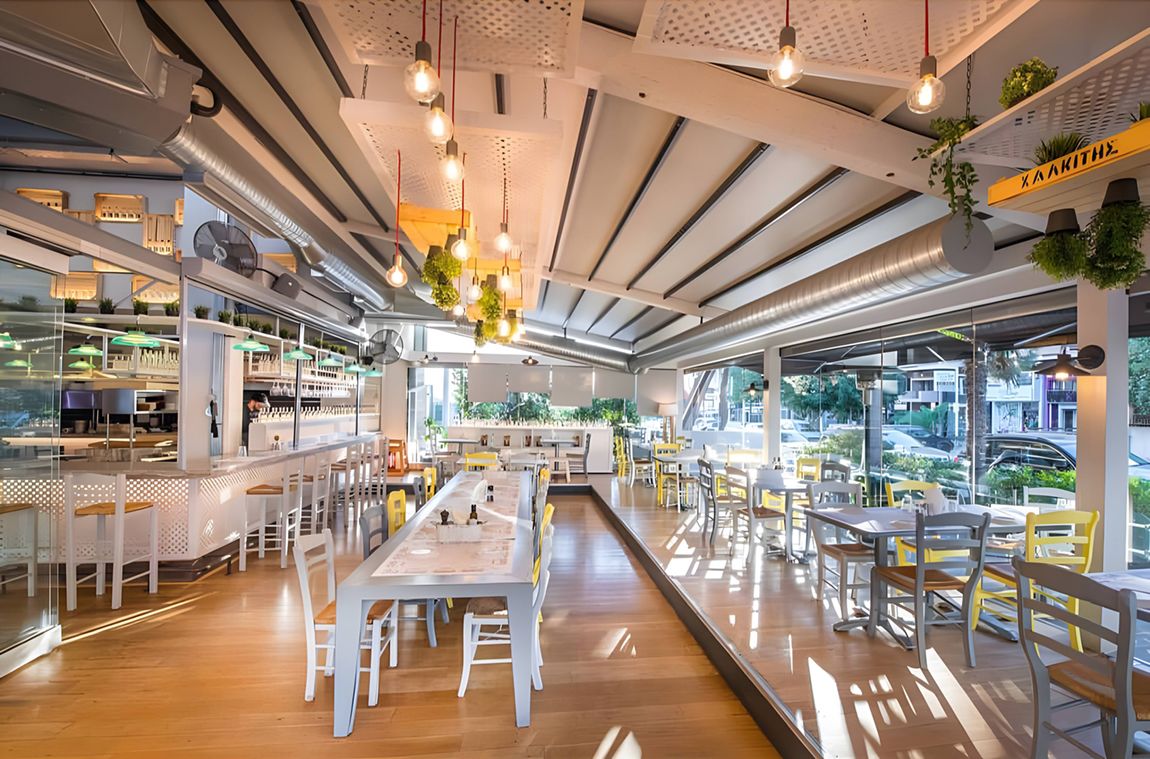 Menu and atmosphere as if you were on a greek island in summer. At first glance, the wicker chairs, the light colors and the design of the space refer to an island tavern but the best comes with the menu. From octopus vinegar to grilled cod, squid and koutsomoura you'll feel that you have traveled to the Aegean. A rich variety of flavors, delicious dishes with an interesting presentation make Psarou one of the best restaurants of greek cuisine in Glyfada. It's located at 14 Lazaraki Street.
11. Le Goût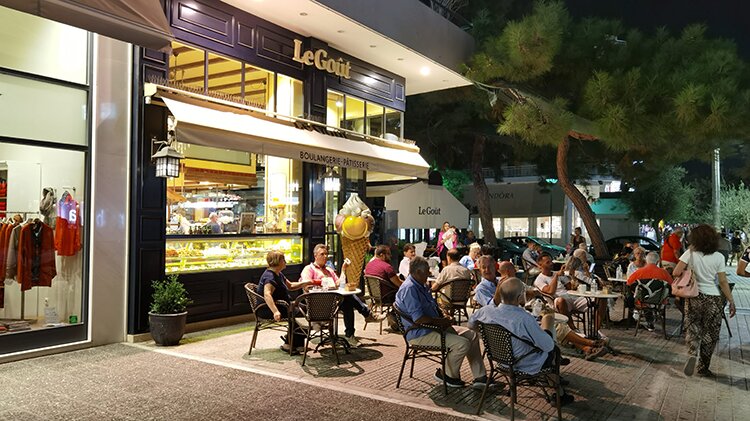 In this french bakery - patisserie you can't make up your mind what to choose due to the large and exotic variety. To make it easier for you from savory flavors, choose ficelle (french bread that looks like a baguette but thinner and longer) or the prosciutto sandwich and from sweets choose black forest and red velvet. It's located at Metaxa Avenue and provides tables for the public.
12. Town Cinemas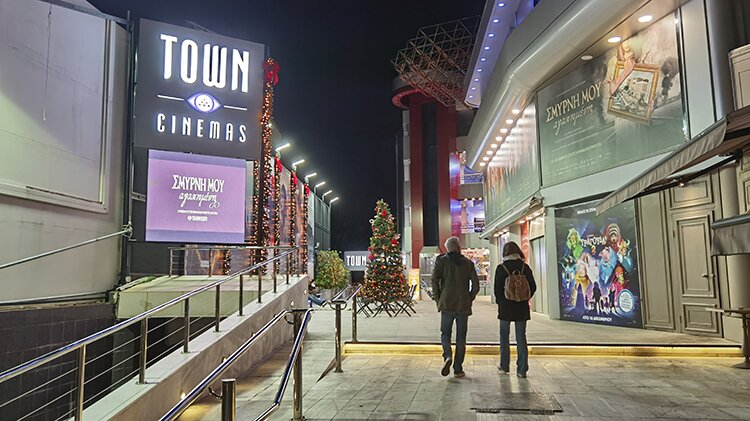 A cinema could not be missing from Glyfada. Watch your favorite movies in the complex with the 4 auditoriums in 4K, 3D with modern sound equipment. It's located at Zisimopoulou Street.
13. Blanos Bowling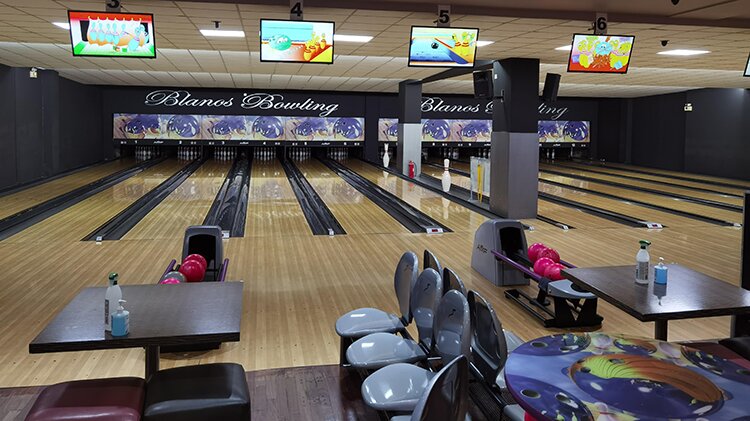 One of the oldest stores in Glyfada and one of the first to bring bowling as a way of entertainment in Greece. It has been steadily continuing for decades offering entertainment to youngsters in addition to bowling with activities such as roller skating and billiards. You'll find it at 3 Dousmani Street.
More about Glyfada: