At Glyfada beach
Either for swimming or for a walk Glyfada beach is one of the parts of the southern suburbs you must visit. Although less known than the center of Glyfada it's a great place to take a walk and to connect with nature.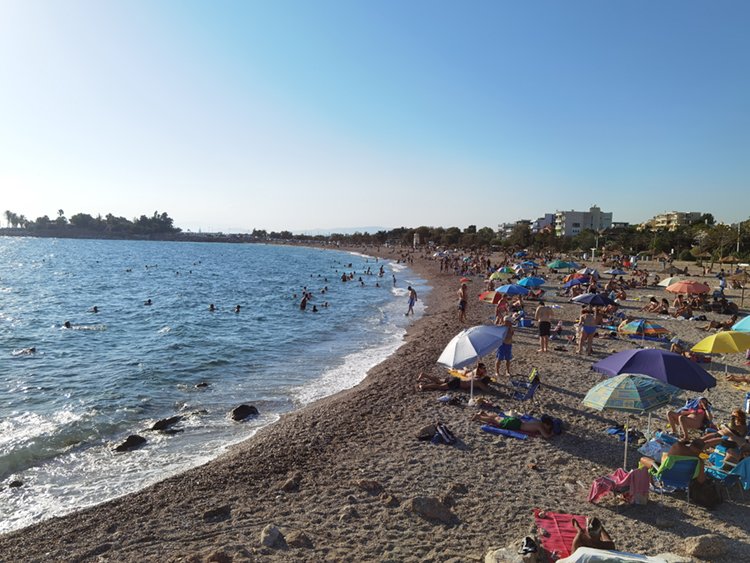 Asteria beach
First of all by saying Glyfada beach we don't mean only the beaches but the whole area that is located below Poseidonos Avenue. And it comprises beaches, marinas, long paths for walking and some places for coffee.
If you haven't read the travel guide for Glyfada I recommend you to take a look.
Access
The access is easy, from Glyfada cross Poseidonos Avenue or get to the beach stops by Tram. The stops are: Plateia Vergoti, Paralia Glyfadas, Palaiou Dimarcheiou. The most central stop is the last one.
What to do in Glyfada beach?
The promenade by the sea is a must when the weather is good, you breathe the fresh sea air passing through beaches and boat marinas. In the marinas you can walk the quays to see the yachts, to find an unobstructed view of the Saronic Gulf but also to feel private.
In summer the beach turns crowded with people who go swimming or walking, the rest of the year you can visit the beach to find peace.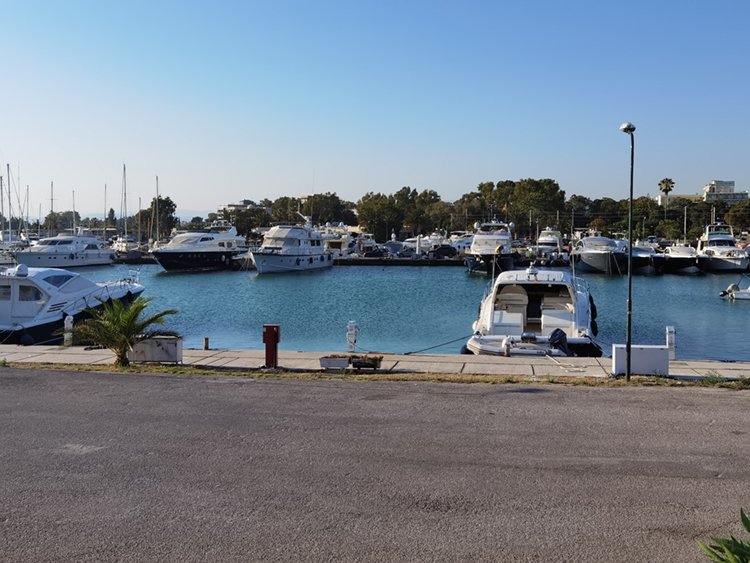 One of the marinas of Glyfada
Enjoy the sunset and if there's a moon see it rising from Hymettos, a really pleasant experience.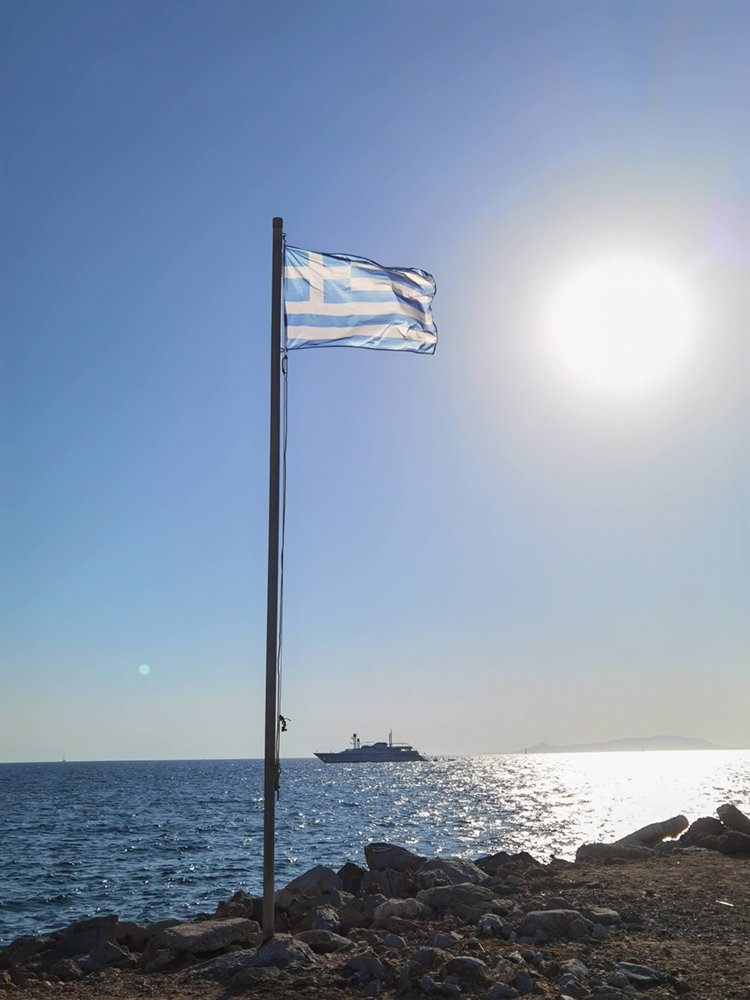 Afternoon at Glyfada beach
In the summer the beaches are very popular among the inhabitants of the southern suburbs due to the easy access by Tram. There are five in a row that alternate with the marinas. The municipality has installed umbrellas, changing huts, toilets and showers.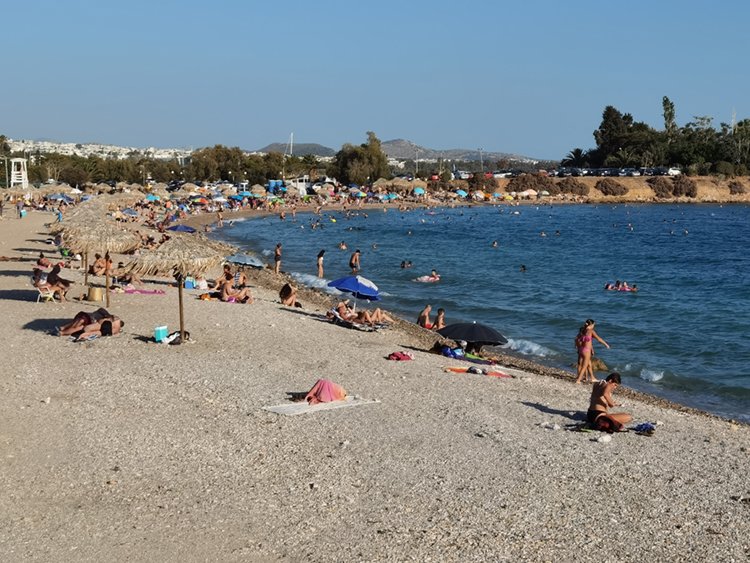 Have a coffee in one of the cafes. You can eat there if you want but I don't recommend it because it's too expensive.
Have fun and swim at the Asteria - Balux seaside. It's a privately owned beach with excellent places for drinks and food, a ticket is paid to enter.
Outside Asteria of Glyfada you may see the ruins of an early Christian church.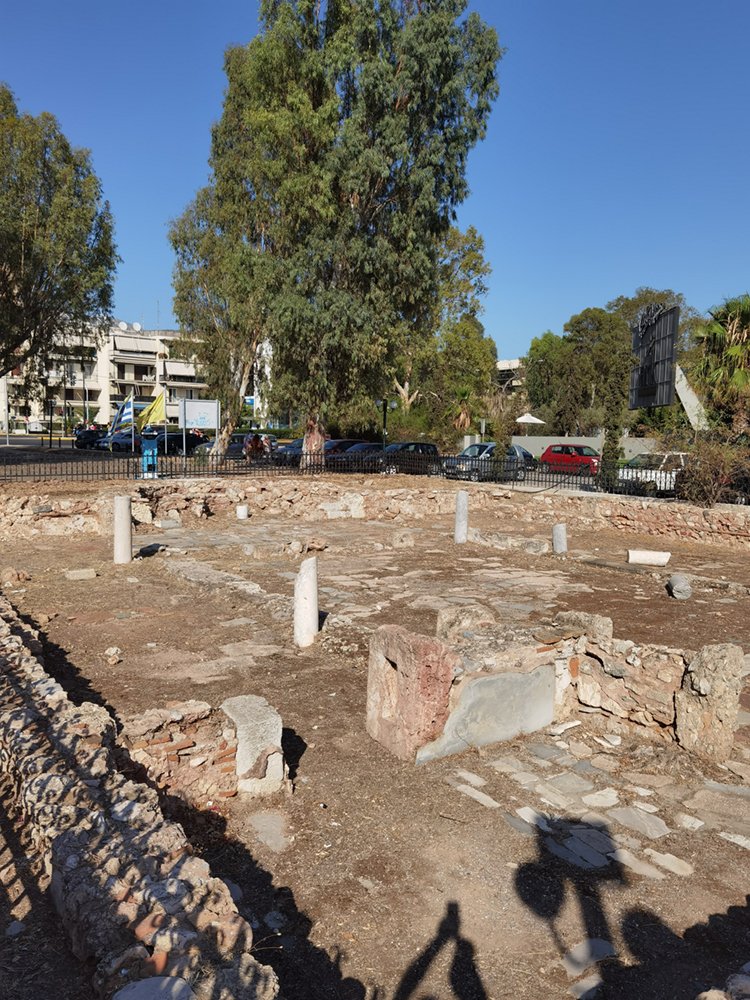 More about Glyfada: