What Kalamata, Pyrgos, Kyparissia and Skala are doing in a Hollywood movie
An unknown aspect of Greek history is illuminated by the film "Operation Mincemeat" screened in 2022.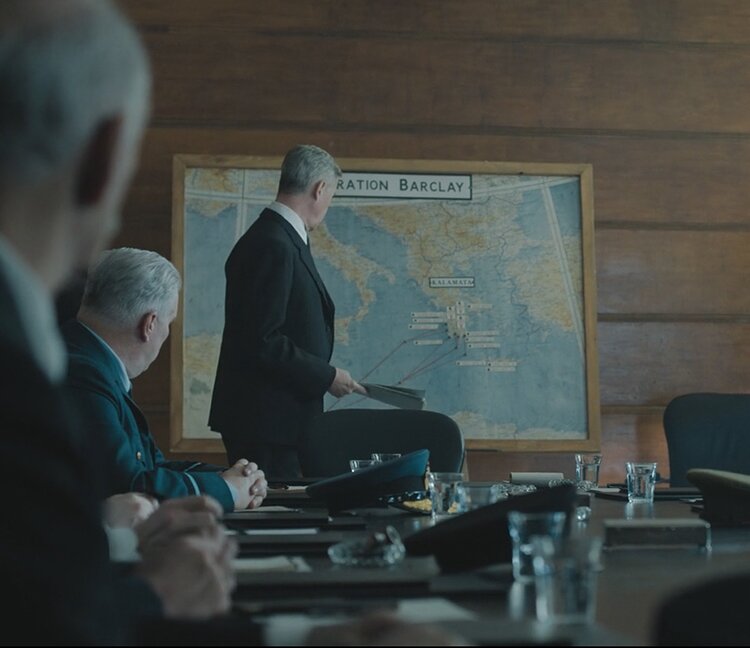 At a military council in England in 1943, a map of Greece appears in capital letters stating Kalamata and Operation Berkeley. Pyrgos, Kyparissia and Skala in Laconia are marked on the map with dots. There are even some lines that connect these cities with Libya. But what does all this mean?
1943 is the year that the Allies, the British and the Americans, plan to land from Africa to Sicily, but they must deceive the Germans into believing that the landing will take place in Greece in order to send their military forces there.
This is achieved through a series of operations: the alleged mobilization of troops in Libya as well as Operation Mincemeat, where a corpse was washed up off the coast of Spain carried documents with plans for the alleged landing in Greece.
All this persuade Hitler who issues Directive 48 on the redeployment of troops in south - eastern Europe.
The enemy measures in the Eastern Mediterranean indicate that he will soon carry out amphibious operations along the Aegean, Peloponnese - Crete - Rhodes line and against Western Greece and the Ionian Islands.

Adolf Hitler
The most important task of the Commander in the south - east is to prepare defensive preparations on the coast of Greece, on the islands and on the mainland.

Adolf Hitler
The efforts of the Germans on the Greek shores were not recorded in history because of course the enemy never appeared. Nevertheless it is a pity to see these ugly and mysterious constructions on the shores without even knowing what they are.