Seaside walk at Notos Cafe - Bar Restaurant in Voula
A wonderful location for a walk by the sea is located on the beach of Voula, in the southern suburbs of Athens, at Notos Cafe - Bar Restaurant.
This is an ideal place for relaxation and connection with nature where the urban landscape of Athens slowly stops and gives way to the natural landscape. The panoramic view of the Saronic Gulf and the sea breeze will compensate you as you walk on the paved path under the shade of the trees.
At the location you will find beaches among coves, a statue of Eleftherios Venizelos, prime minister of Greece in the 1920s and 1930s, a park and a playground for children to play.
Enjoy a coffee or try its gourmet dishes at Notos Café on the waves. You can visit it at any time of the day or in the evening.
See more photos below.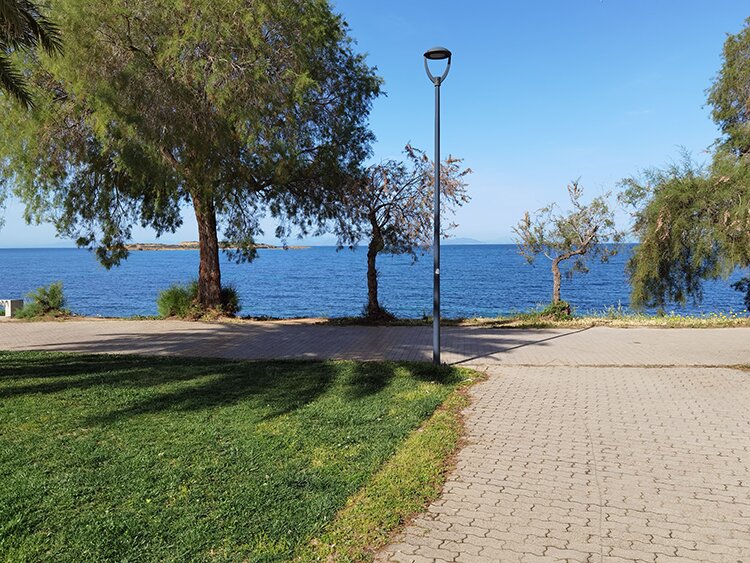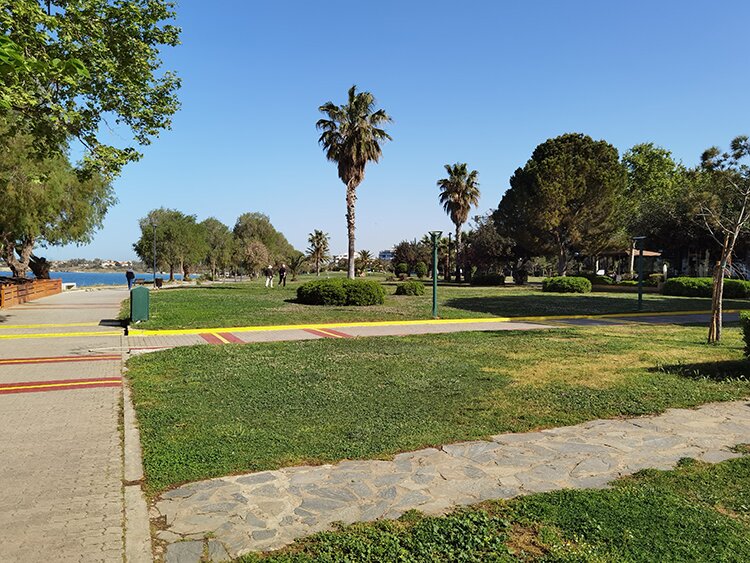 The park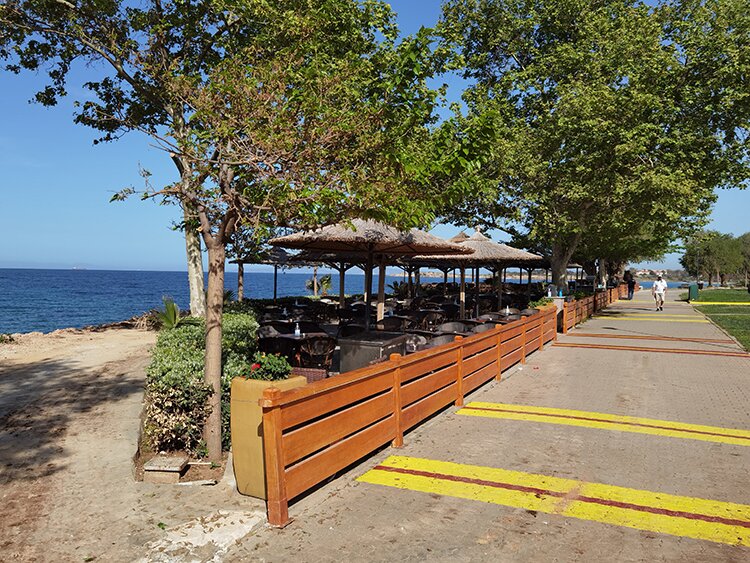 The tables of Notos cafe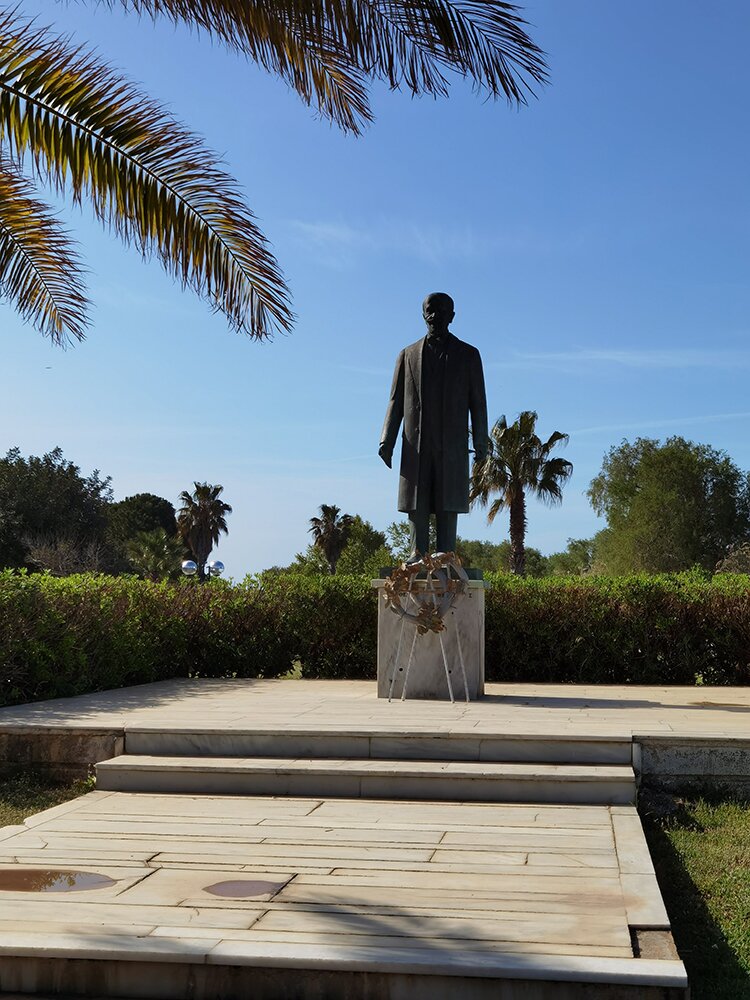 The statue of Eleftherios Venizelos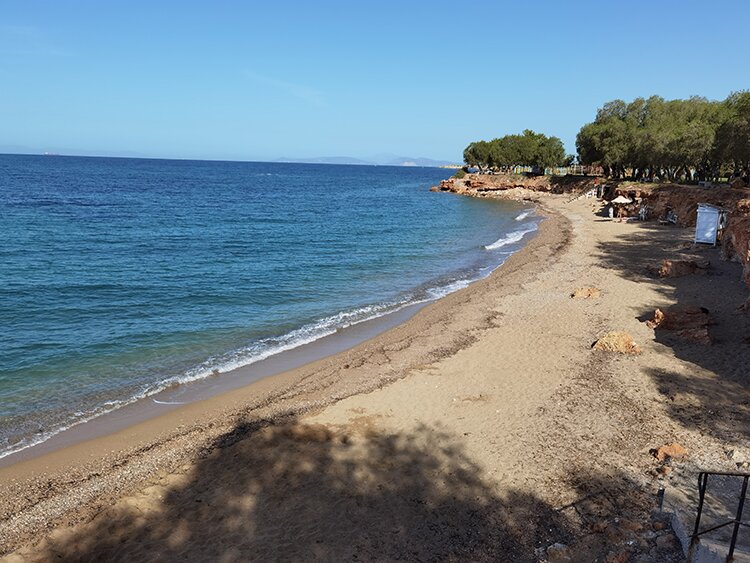 A nearby beach