Santorini Travel Guide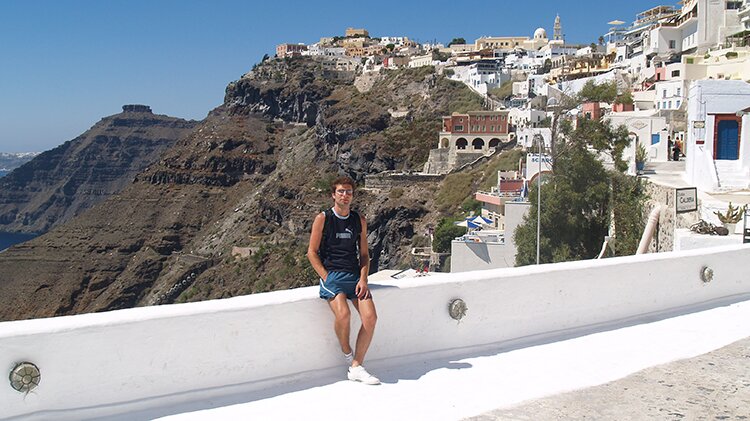 Wild beauty, history and architecture is a triptych that easily describes Santorini. Ranked annually in lists of the world's best islands, it is a world-class destination and vast in terms of things to do and see. Suitable for everyone. Romantic for couples, perfect for families, for young and old people, sightseeing, summer holidays and nightlife.
The caldera captivates the senses, visitors flock to enjoy its immensity, its beauty is breathtaking and its dimensions are enormous while its cliffs are enormous. It is so huge that even the largest cruise ships look like miniatures inside. At sunset the mood changes and the colors dominate.
The towns and villages are on the rim of the caldera - Fira, Akrotiri, Firostefani, Imerovigli, Oia, seaside - Kamari, Perissa, Perivolos - and others untouched by mass tourism retain their traditional architecture - Pyrgos, Megalochori, Emporios. It is a landscape of domes, caves, vineyards and architecture adapted to the volcanic terrain.
Akrotiri is a Pompeii. The Minoan eruption covered the ancient city in ash and froze time forever. A civilization destroyed by the eruption of the volcano. From this volcanic land come the products of Santorini, including the famous wines.
The price Santorini pays for its advantages is over-tourism, it needs planning for avoiding the crowds but also be careful because it can get very expensive. Whatever has a caldera view is significantly more expensive, read the tips for affordable holidays.
More