The Grove Seaside Hotel in Plaka, Drepano in Argolis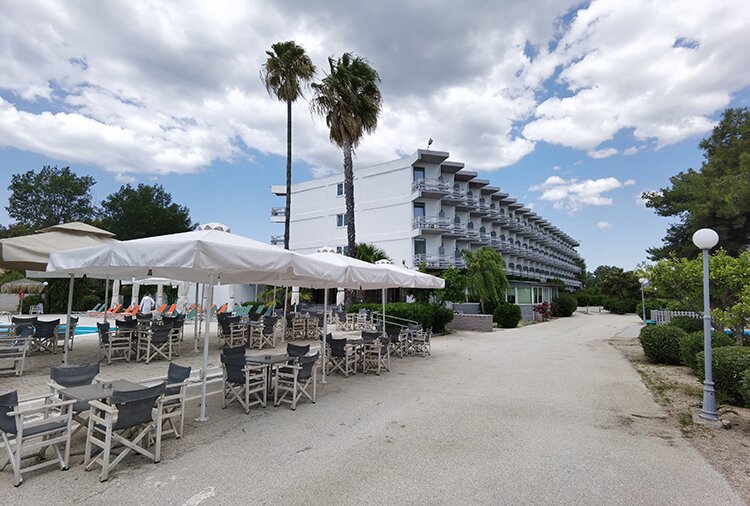 For those seeking for rest and peace in a seaside location, The Grove Seaside Hotel can offer them everything they need.
A large 4-star hotel on the beach Plaka in Drepano village in Argolis. It was renovated in 2017 and since then it offers its upgraded services to the visitors. It has 135 rooms, 2-bed and 3-bed, which are shared between the 3 floors. It also has rooms for the disabled and 2 bungalows.
Excellent is the large garden with trees and shrubs too, which compose a green setting that relaxes the eye. You can enjoy your swim in the pool with the pool bar or on the beach opposite the hotel.
Book at The Grove Seaside Hotel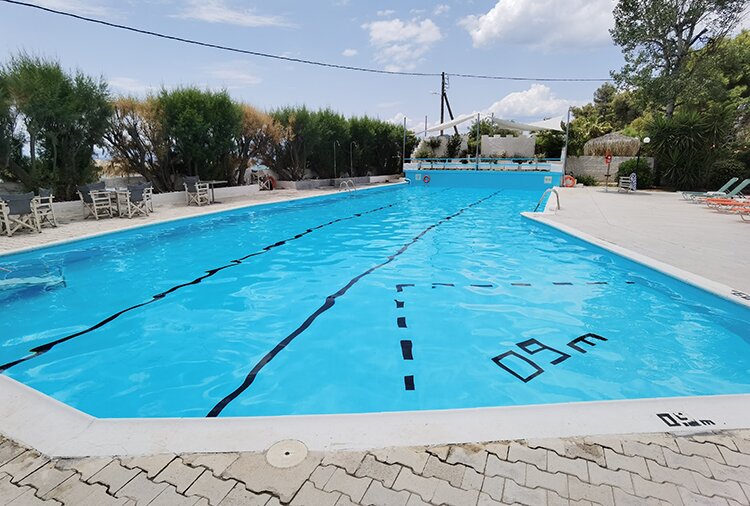 The hotel pool
It provides rooms with sea view, parking lot, tennis court and sunbeds on the beach. It is also an ideal choice for families since it provides a small playground and a children's pool. It goes without saying that it offers breakfast while the staff is very kind.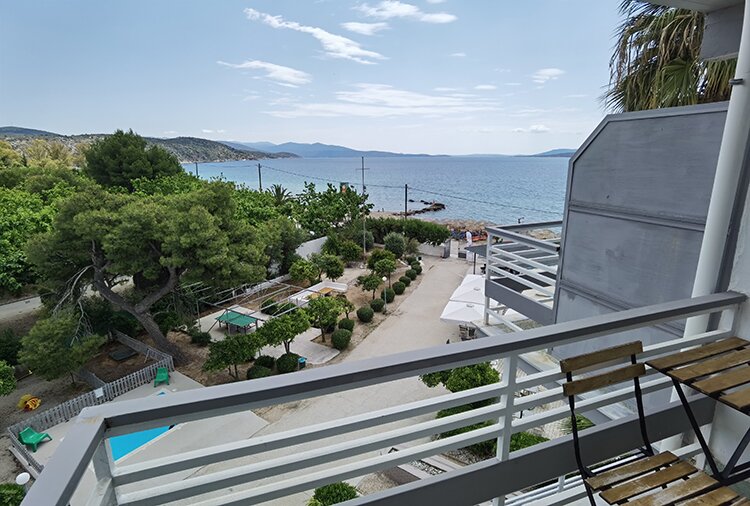 All rooms have sea view
Plaka beach is long and you can walk along it to get the sea breeze. There are also a few restaurants and cafes.
It is located at a distance of 5 km from Tolo, 10 km from Nafplio, 14 km from the walls of ancient Tiryns and about fourty minutes from the ancient Theater of Epidaurus.
Where I recommend special attention is that in order to leave the beach with your vehicle you must take the road to Drepano and not towards the deserted part of the beach. This is because on the desert side the road becomes so narrow that it will be very difficult to untangle.
See the hotel location below.
Book at The Grove Seaside Hotel
More photos below.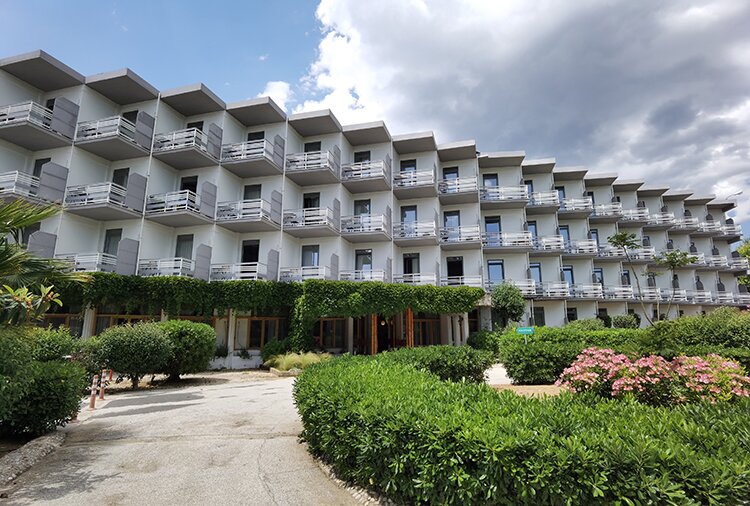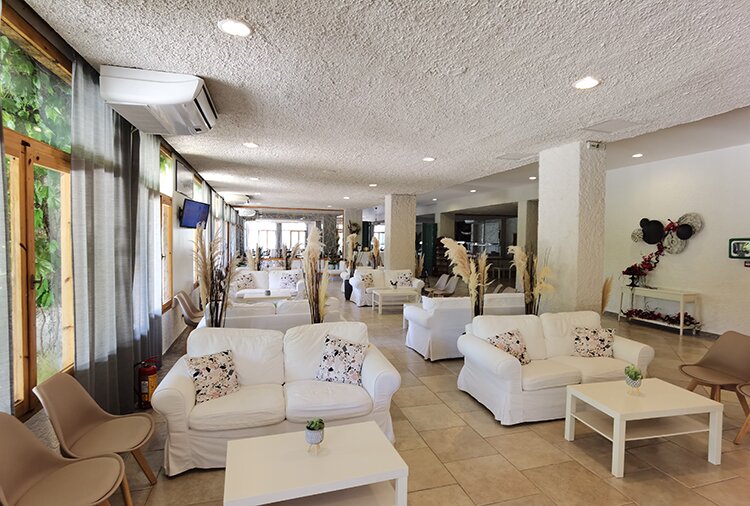 The living room at the entrance
Book at The Grove Seaside Hotel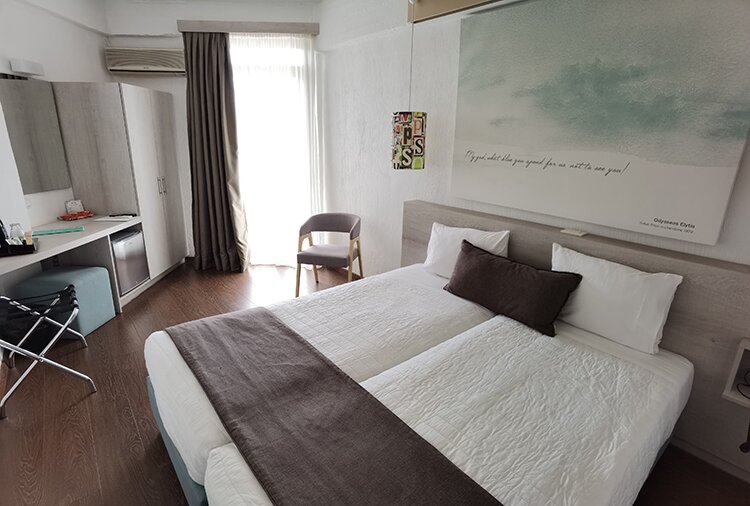 The rooms are identical to each other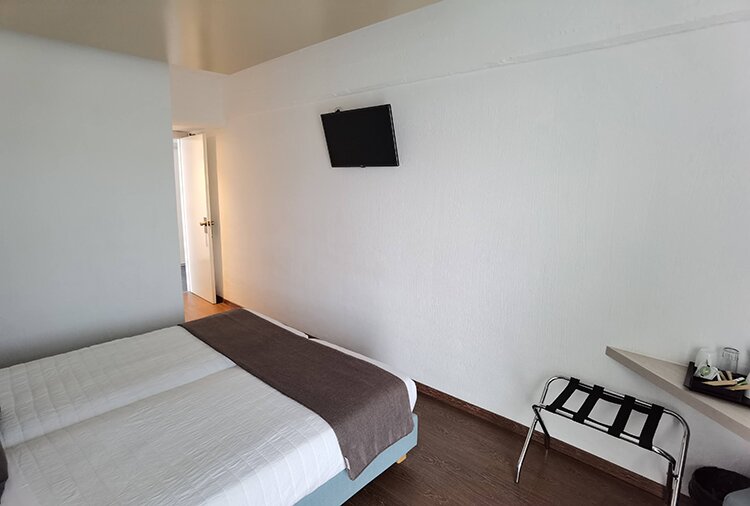 The same room from the opposite angle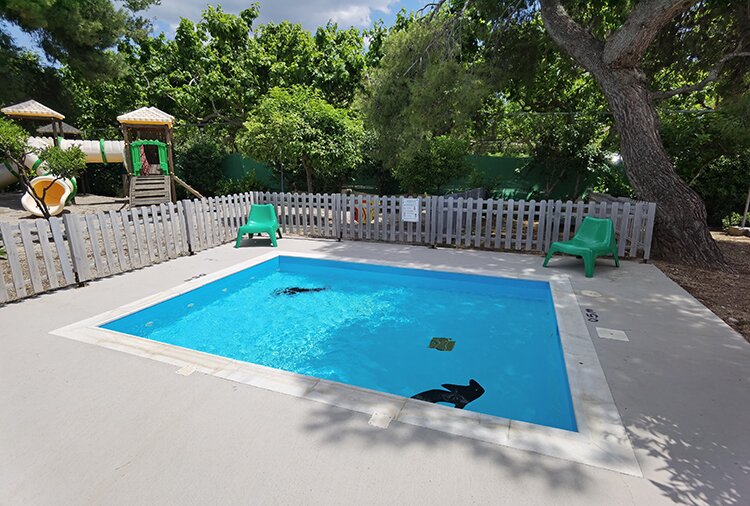 The children's pool and the playground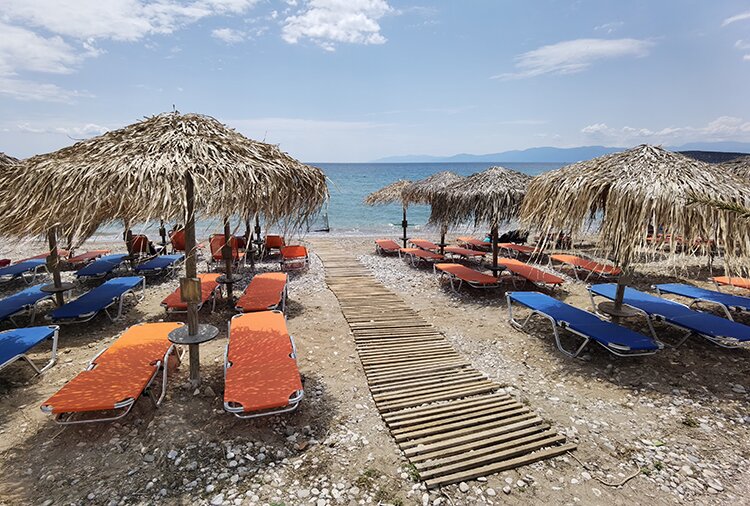 Umbrellas and sunbeds on the beach right outside the hotel