Nafsimedon Hotel in Nafplio
In the neoclassical mansion of Nafsimedon of 1880, time has stopped at that time.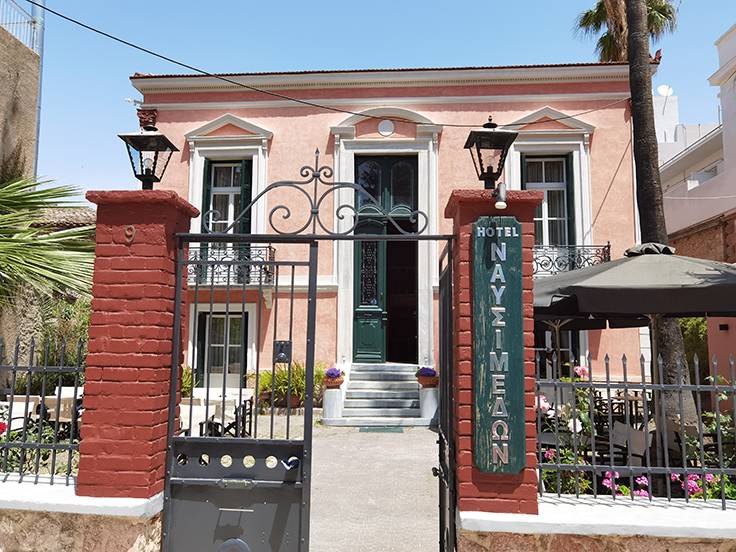 A building with its own history, in the beginning it was a private clinic, then a maternity hospital, a house, town planning offices and finally it became the first traditional hotel in Nafplio.
It's not only the architecture and the vintage furniture that take you to another era, but also the garden and the view of Kolokotroni's park that form a setting ideal for relaxation and rest.
A traditional breakfast with local ingredients could not be missing to start the best way to tour the old town. It includes homemade jams fig, bergamot, apricot, yogurt and honey, spinach pie, cheese pie and fresh bread from the family bakery. It's served in the hall or in the garden and can be tasted by outside guests.
It has 13 rooms of which 3 are located in the back garden of the main building.
Telephone: ++30 27520 25060.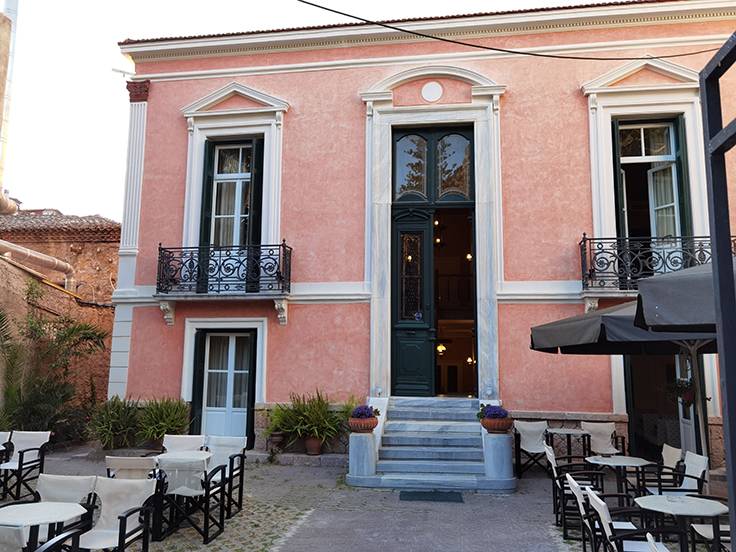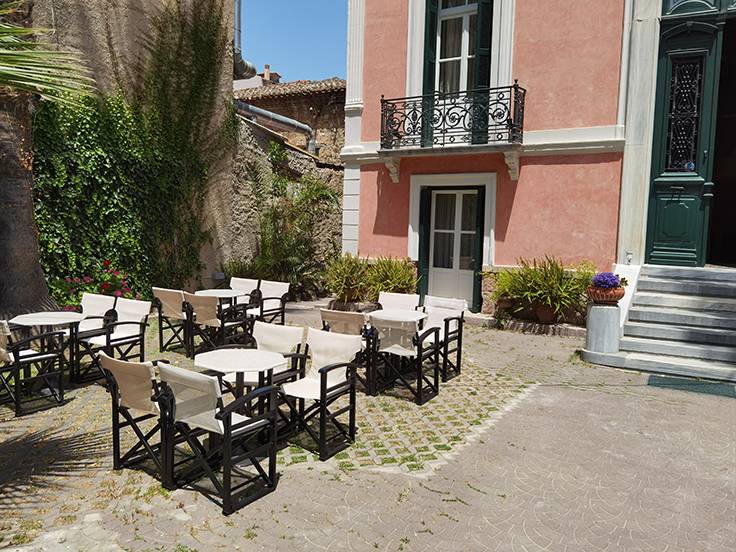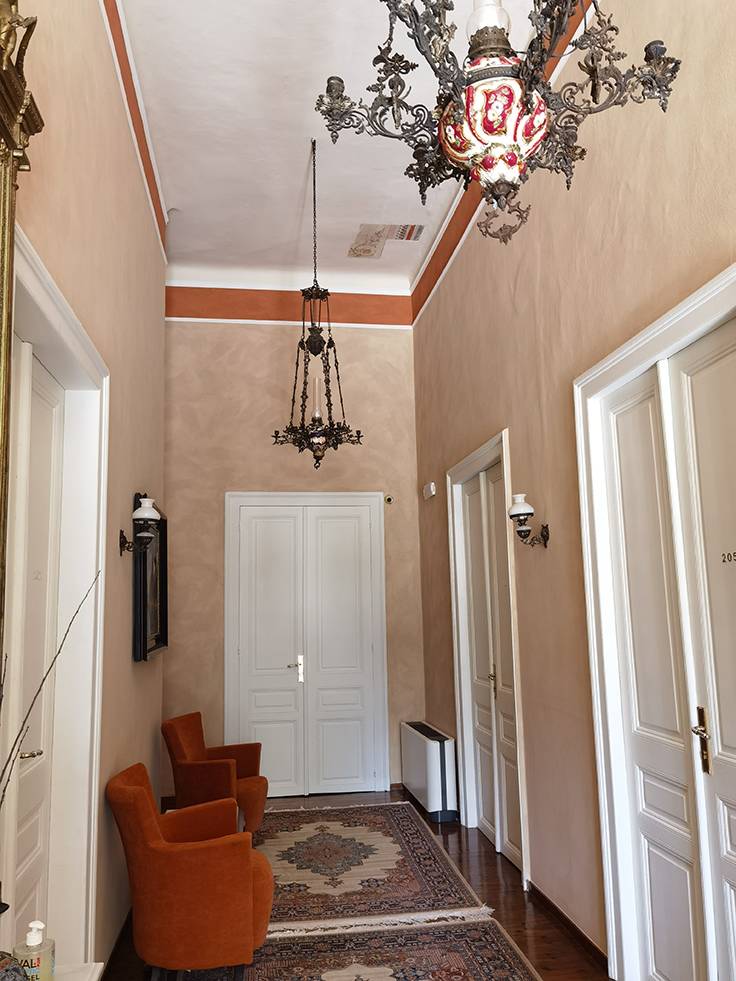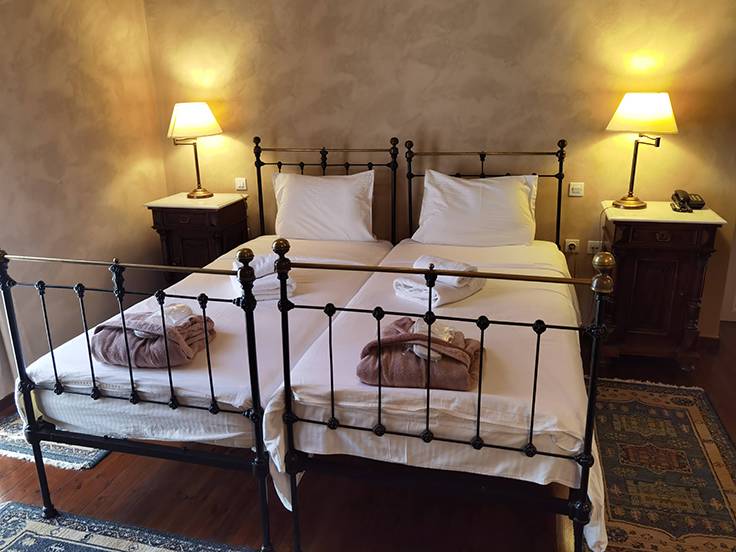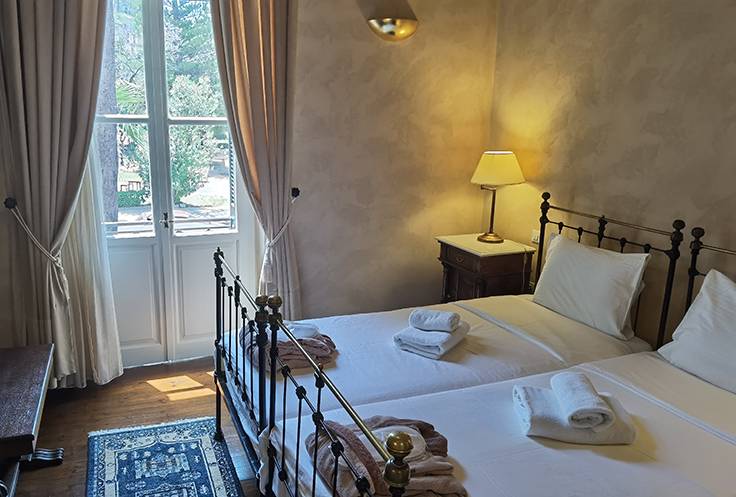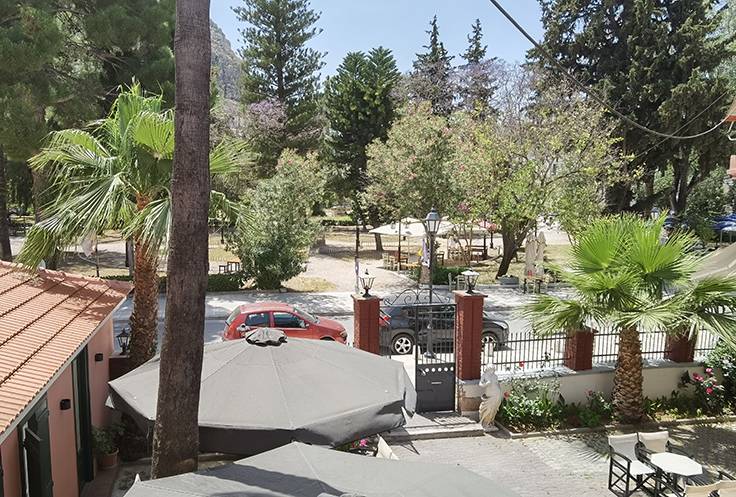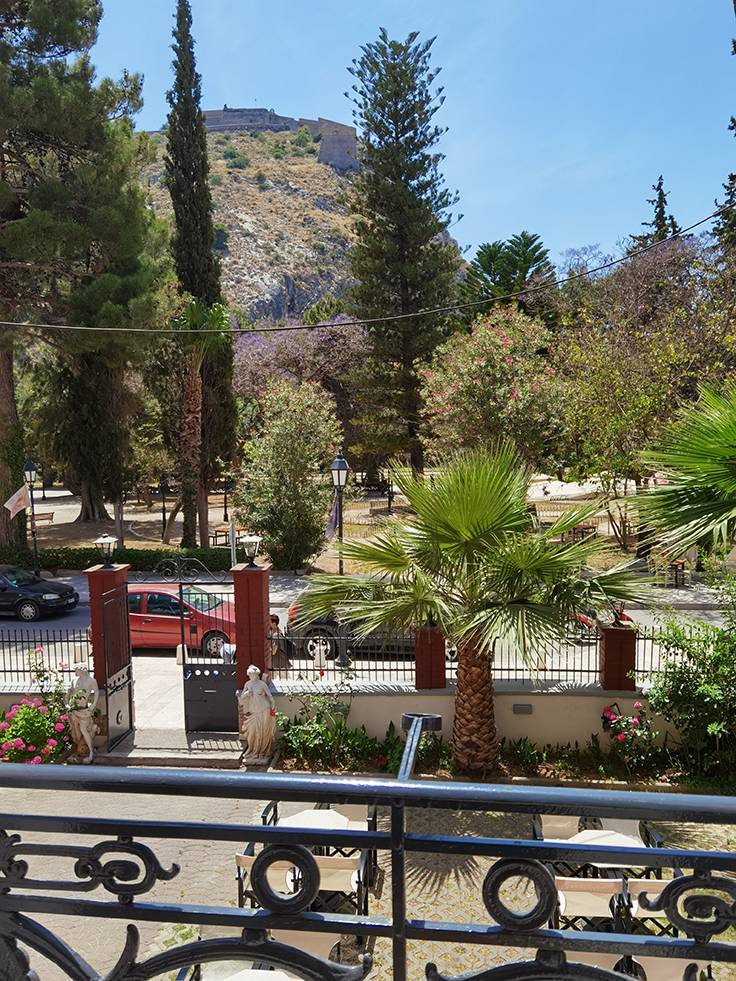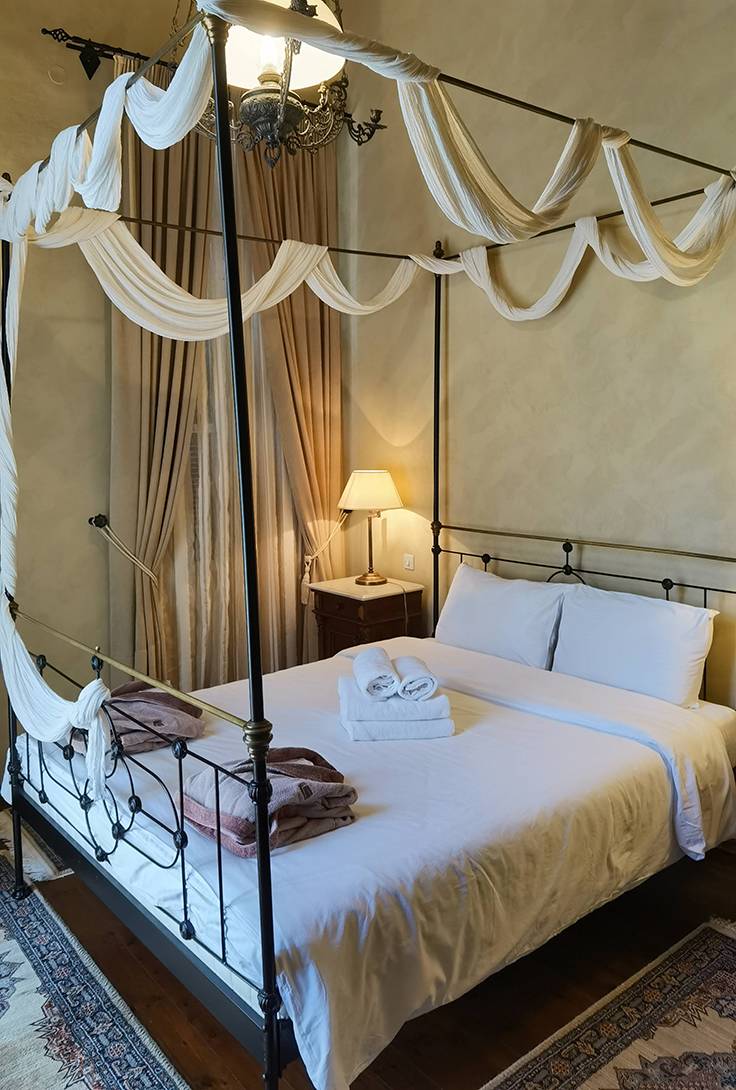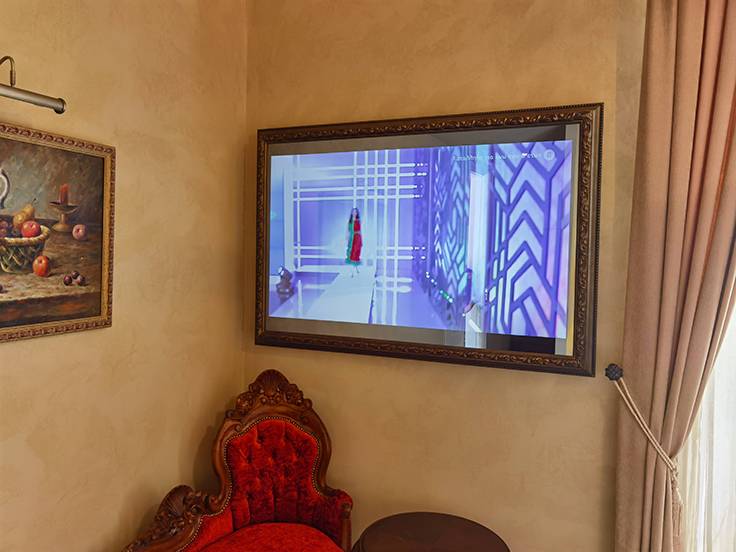 TV with mirror front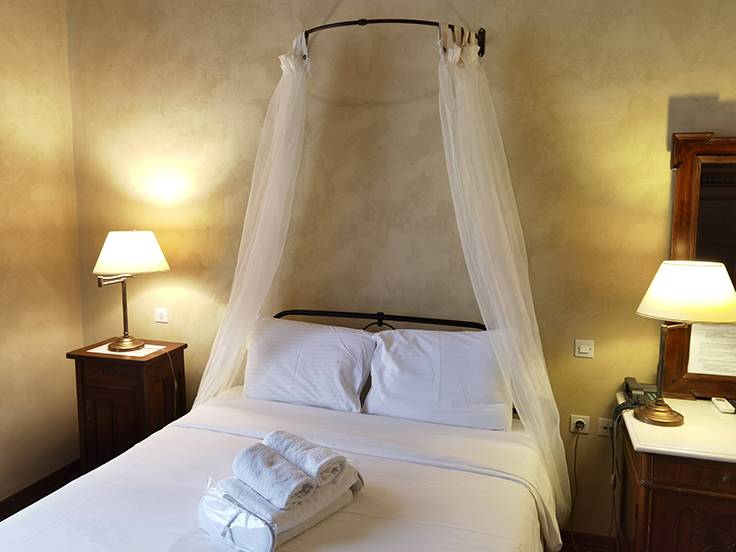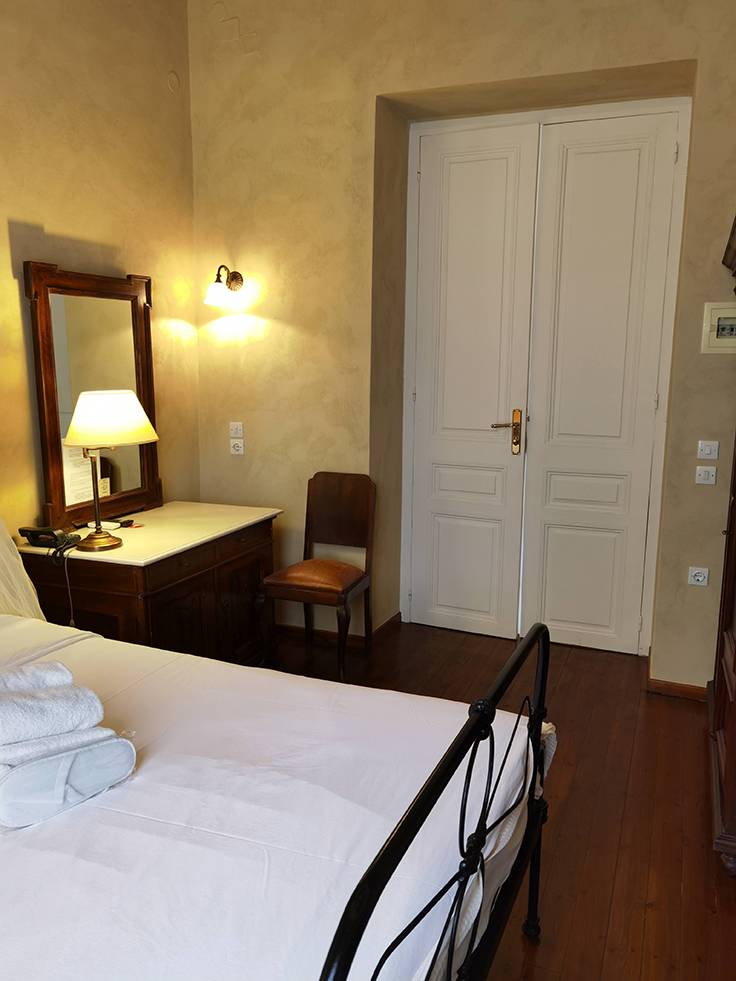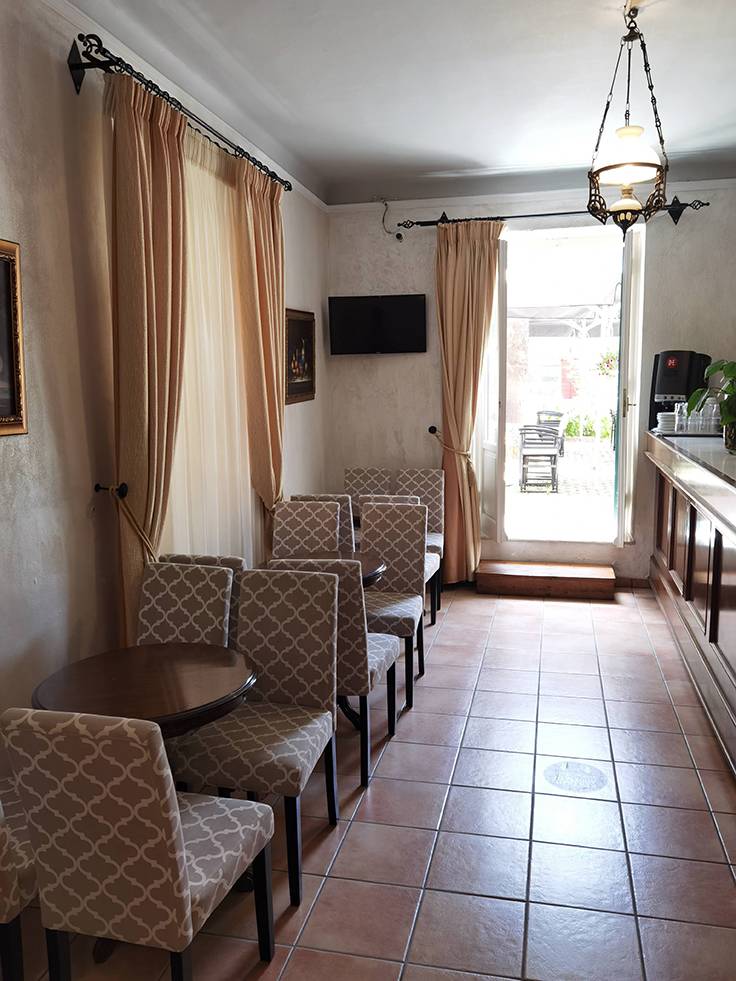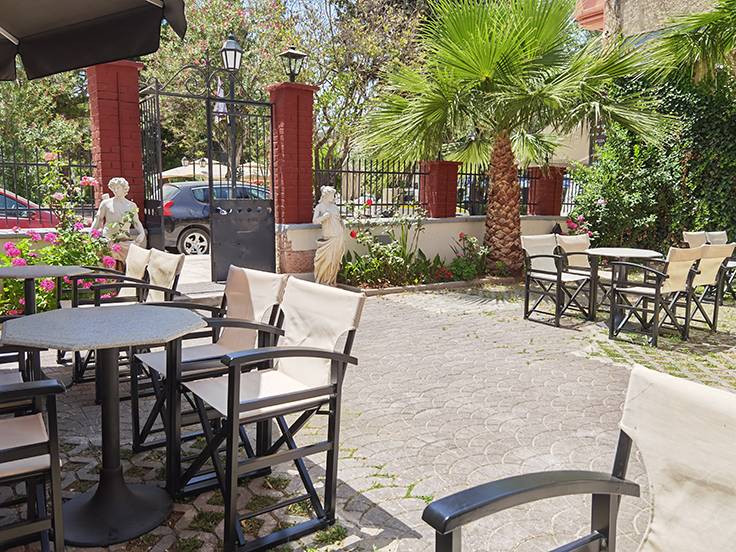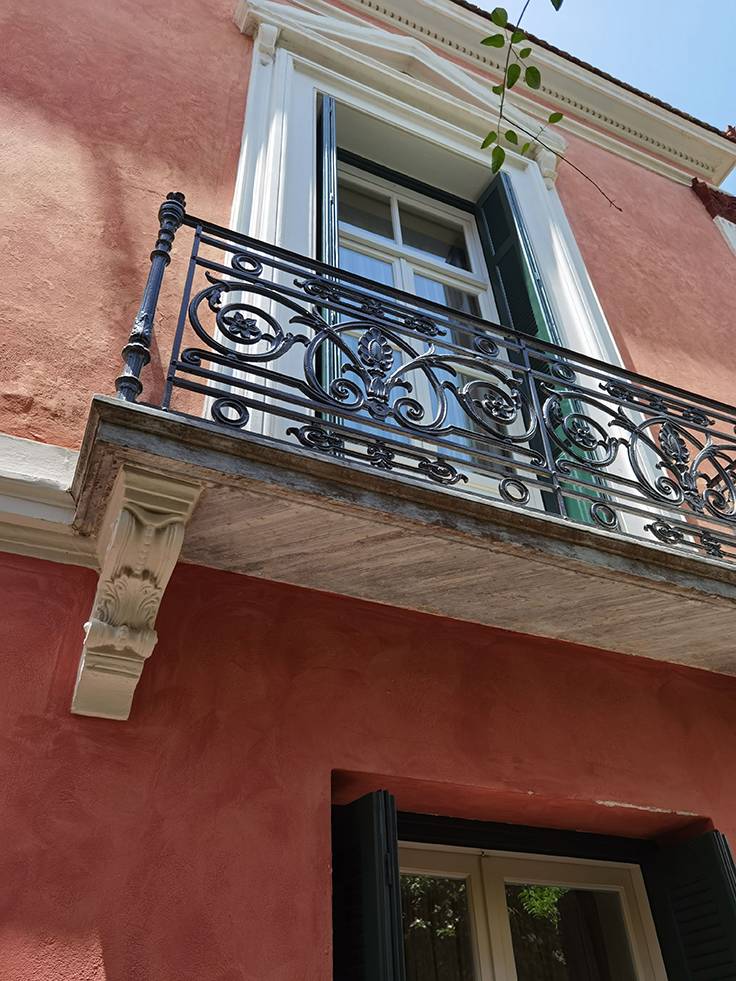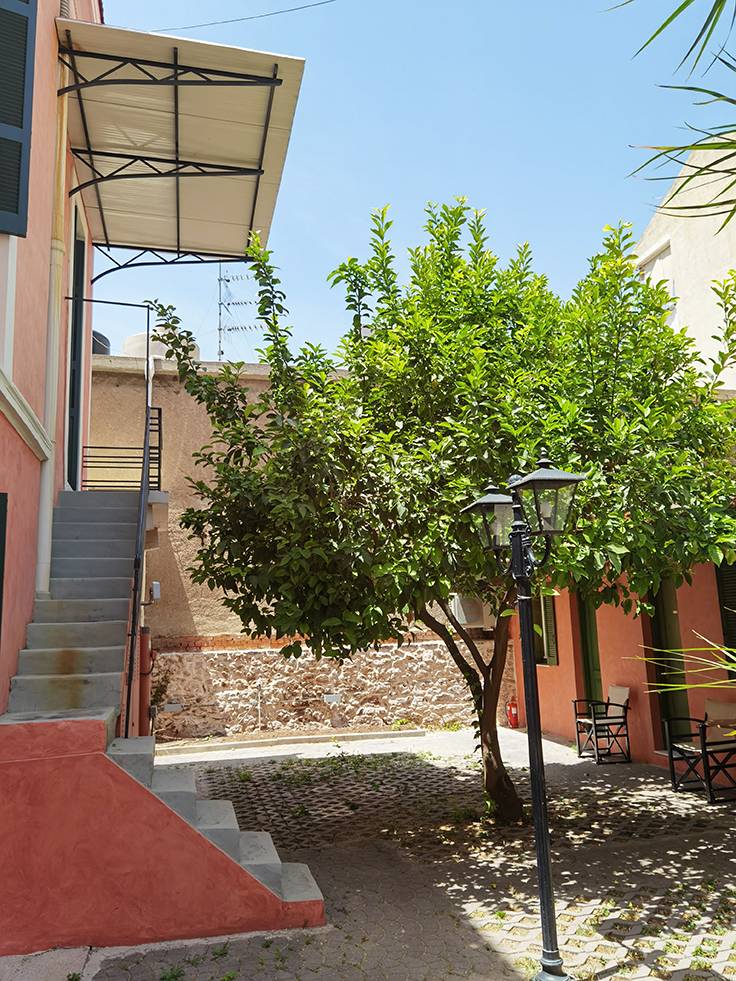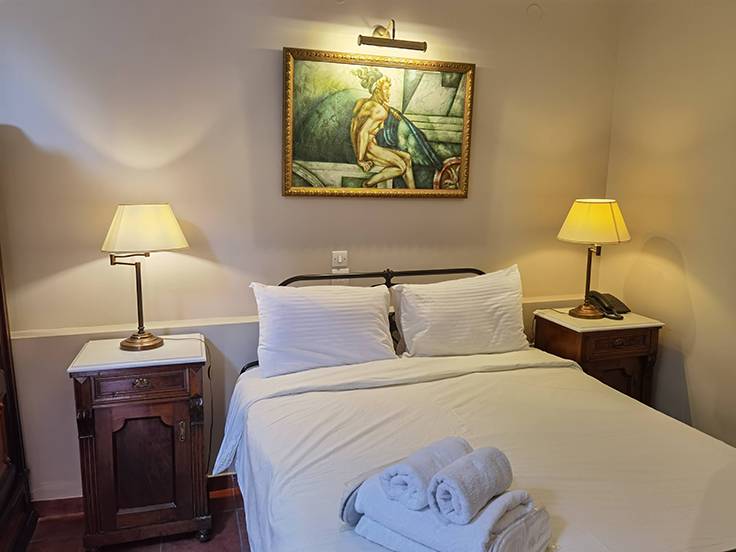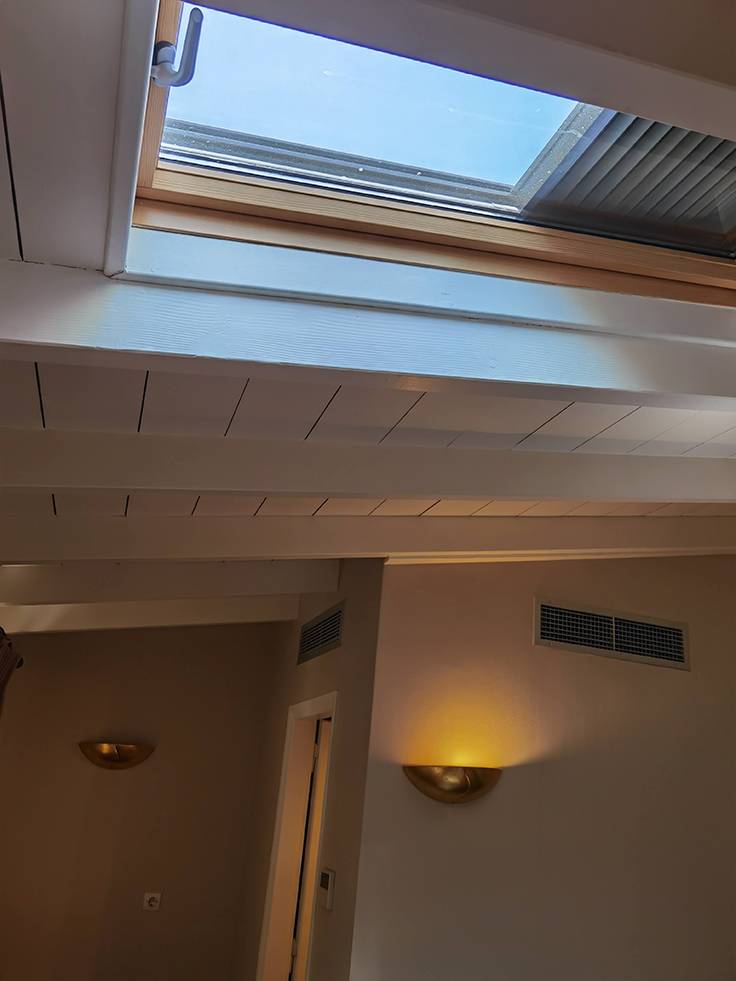 Skylight in the back rooms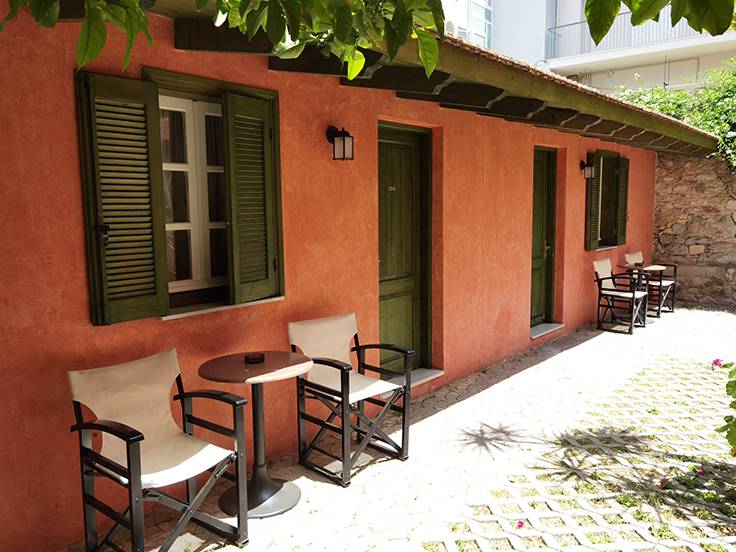 The back rooms