Hotel - Suites Ilion in Nafplio
A hotel of classic beauty in a 17th-century mansion, one of the best options for accommodation in the old town of Nafplio.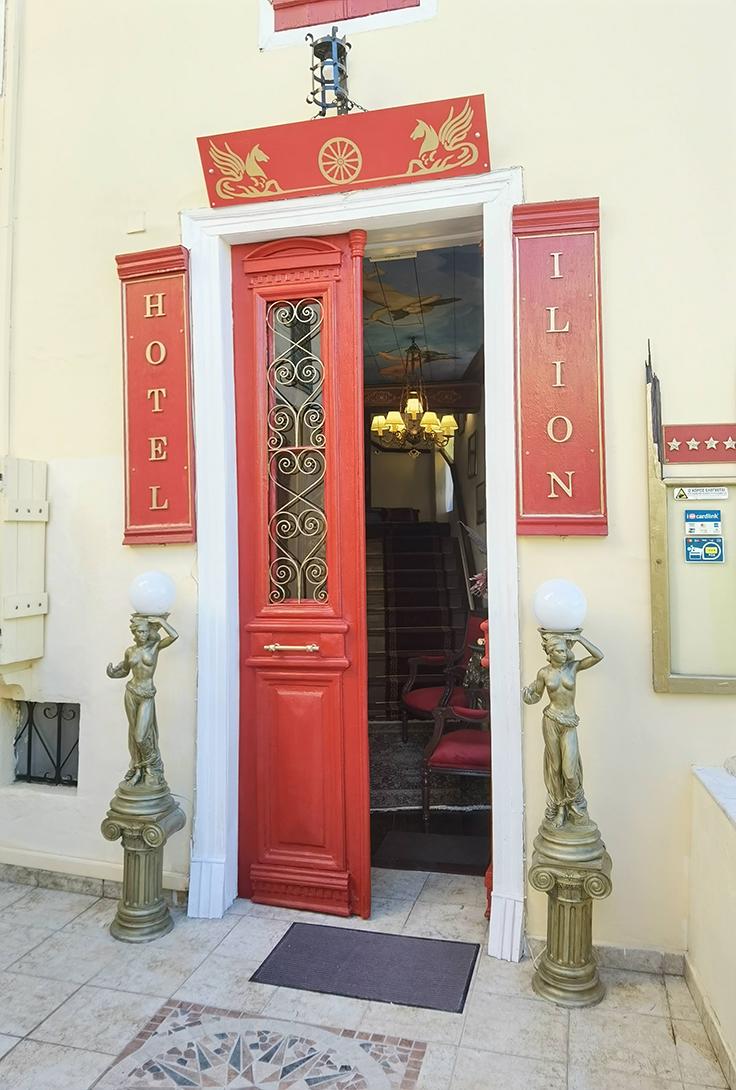 The interiors are analogous, wooden floors and stairs, thick walls, vintage furniture and decoration with antiques and paintings works of art inspired by the greek mythology.
It consists of 4 levels: on the ground floor there are 4 rooms with a courtyard with tables and chairs, on the first the reception with the common areas and on the second and third 3 rooms on each floor.
The view of the upper rooms is unobstructed, two of them have balcony. From the 10 rooms, 2 are quadruple, 1 is triple and the rest are doubles. Suites and deluxe rooms dispose of a jacuzzi and a whirlpool bath and the rest a shower.
The breakfast is european and the reception is open from 8 am until midnight. You'll find it at 4 Efthymiopoulou street in old Nafplio.
Telephone: ++30 27520 22420.
See below the photos we took from the reception, the common areas and the suite.