3sixty Luxury Hotel in Nafplio
360, a philosophy that includes all the hospitality experience in one place: hotel, grill dining - wine bar restaurant.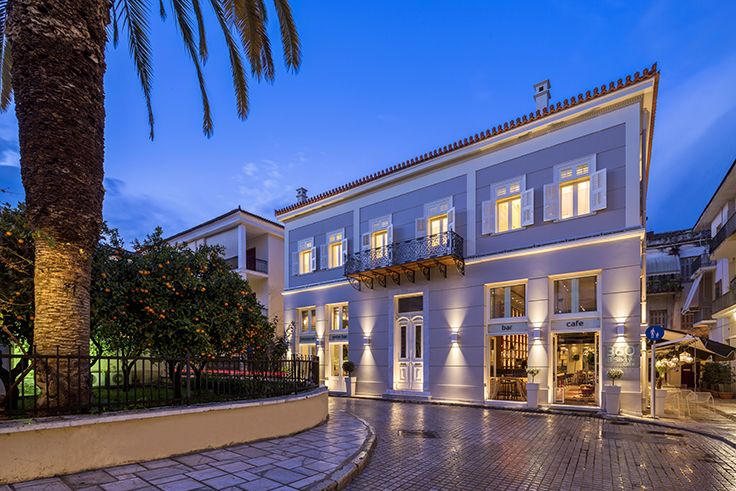 The most famous and luxurious hotel in Nafplio that is preferred by the important names of the Greek show biz for their stay. The building is from 1860.
It includes 3 queen suites and 4 junior with leather furniture, cocomat mattresses, wall-mounted chandeliers, concealed lighting, large mirrors and TV with mirror front. The rooftop suite has an outdoor jacuzzi - hot tub and the queen suites a fireplace. Breakfast is prepared by a chef.
The restaurant offers excellent quality cuts, wine cellar and cocktails. It has been awarded in the list of Restaurant 100 (the best in Greece) for 5 consecutive years.
Telephone 3sixty Hotel: 27525 00501.
Telephone 3sixty Grill Dining: 27520 28068.