The large Saladi beach in Didyma, Argolida
In our opinion the best beach in Argolida, well hidden so only few people know about it.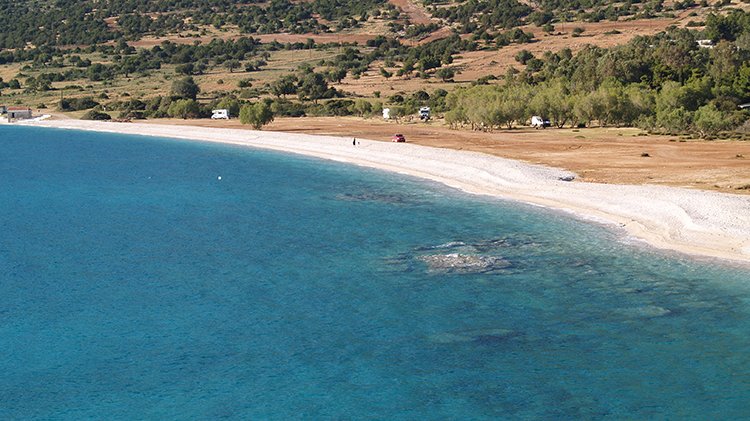 Large beach with thick white pebbles and pleasant waters with beautiful colors, far away from the tourist resorts of Ermionida, Porto Heli and Hermione. It's located in a bay among mountains near the villages Didyma and Fournoi.
It's a deserted beach, there are no beach bars or taverns, so if you are seeking peace it's the beach that suits you. There's no shadow over there so make sure to have an umbrella with you.
The area is dominated by the ruined hotel Saladi Beach which in the 70's was an attraction for nudists, however it soon closed definitively due to the reactions of local communities.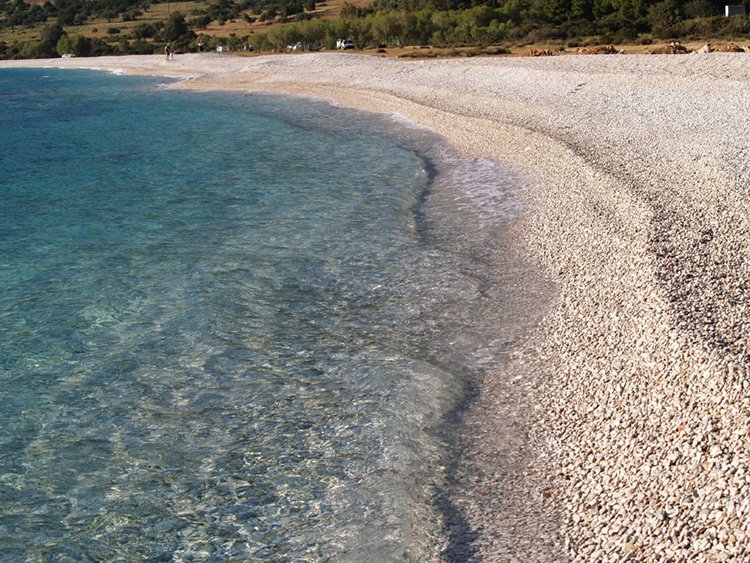 The deserted hotel Saladi Beach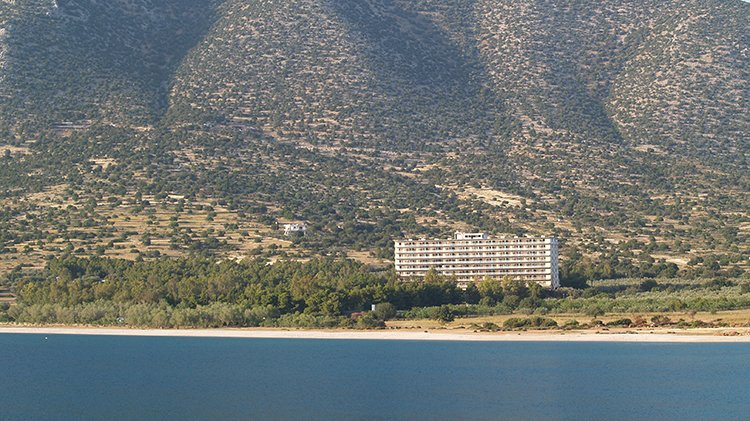 The beach is located in a secluded bay outside the village of Didyma.