The amazing Kryoneri beach on coastal Arkadia
On this part of Peloponnese with steep mountains and little human presence, Kryoneri is a paradise of isolation and tranquility.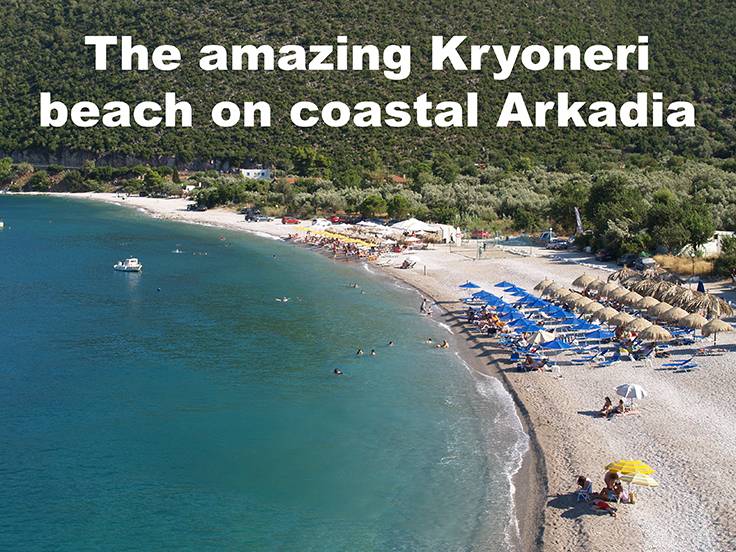 The beach with the white pebbles and the crystal clear cold waters among the green mountains from the bush vegetation, doesn't need any special recommendations, you just want to dive without delay!
It has taken its name from springs that gush and that's why there's usually a tanker there that supplies water to Spetses island.
It's organized with wicker umbrellas and sunbeds, there's a beach bar to freshen yourselves and a tavern that offers seafood, meat and cooked dishes.
This ultimate relaxation spot is located 19 km from Astros. The nearest village for accommodation is Tyros at a distance of 10 km.
See photos below: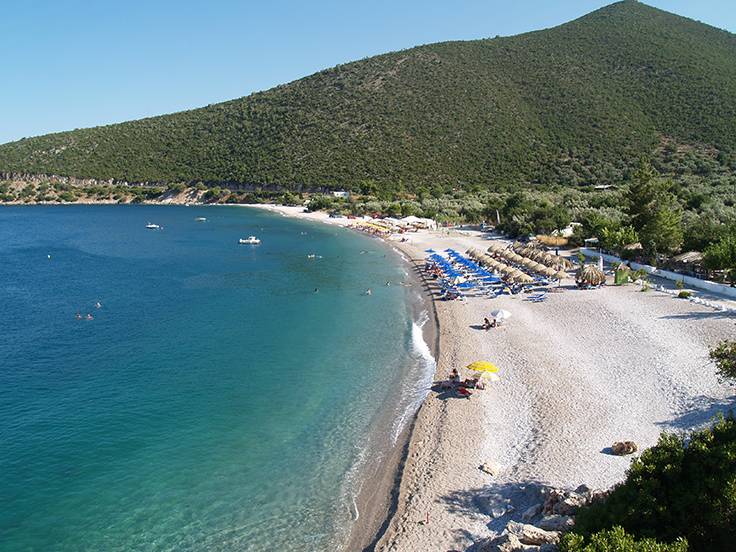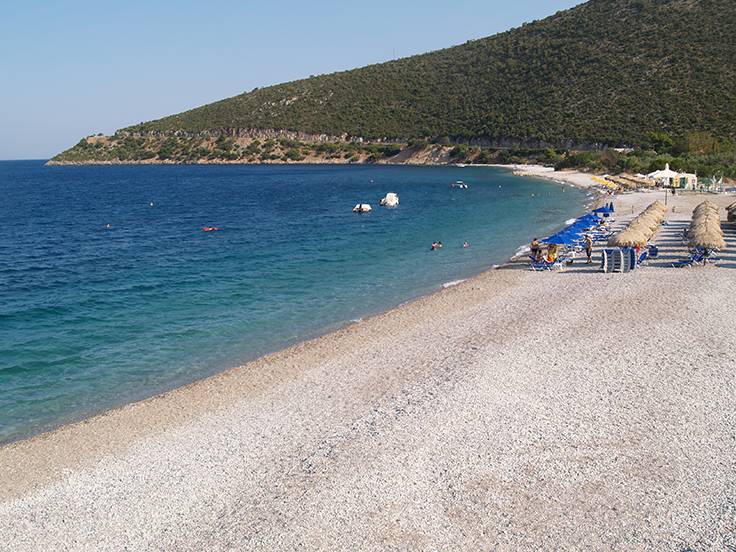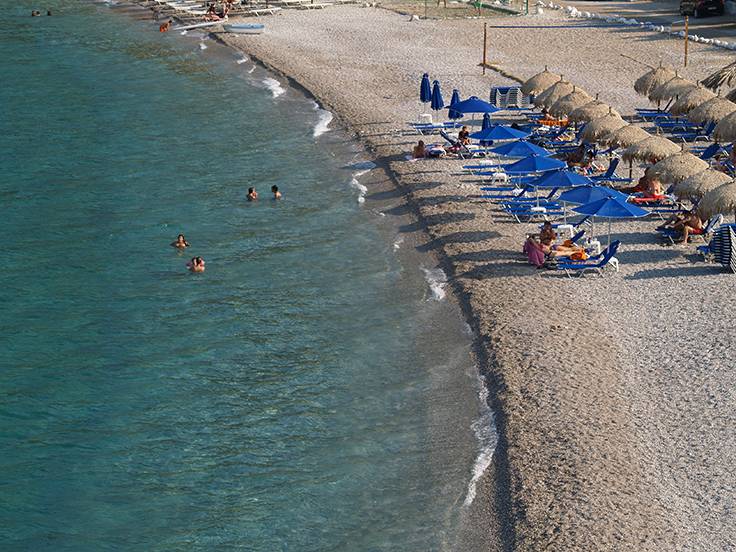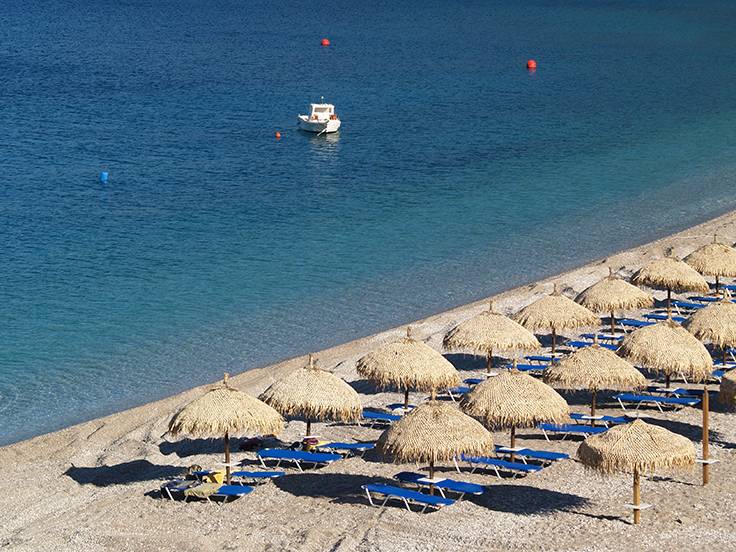 The beach is located in a secluded location 18 km south of Astros and 10 km north of Tyros.