Plaka Drepanou: an amazing beach in Argolida that you must know its secrets to swim
You need to know first hand some beaches in order to compensate you with their beauties, get to know in this article about such a beach Plaka Drepanou.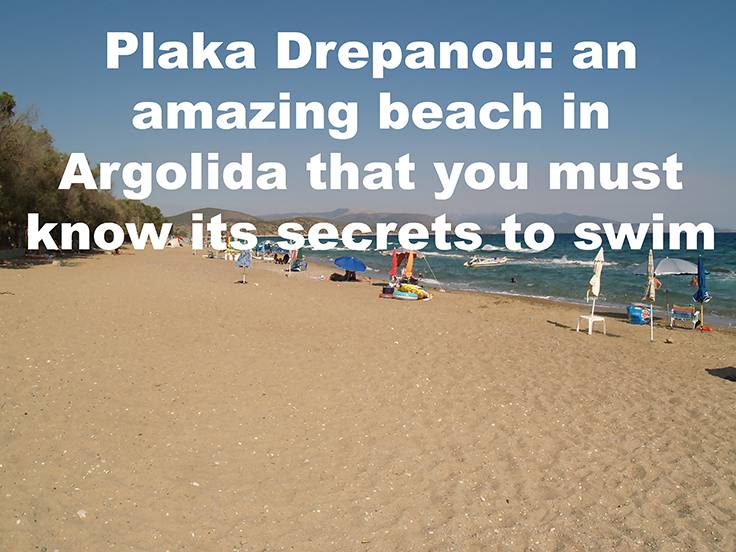 An amazing beach in Argolida with all the good things: fine pebbles, sand, crystal clear, sunny all day long, with plenty of space to stay comfortably without being disturbed, everything is really ideal. It is located right next to the archeological site of Asini.
Pretty quiet since the people who frequent there are the residents of Kastraki Camping.
As its name suggests, it has slabs inside, large flat rocks that prevent you from entering. Most bathers stay in the shallows or use the concrete platform at the beginning of the beach to dive and skip the slabs.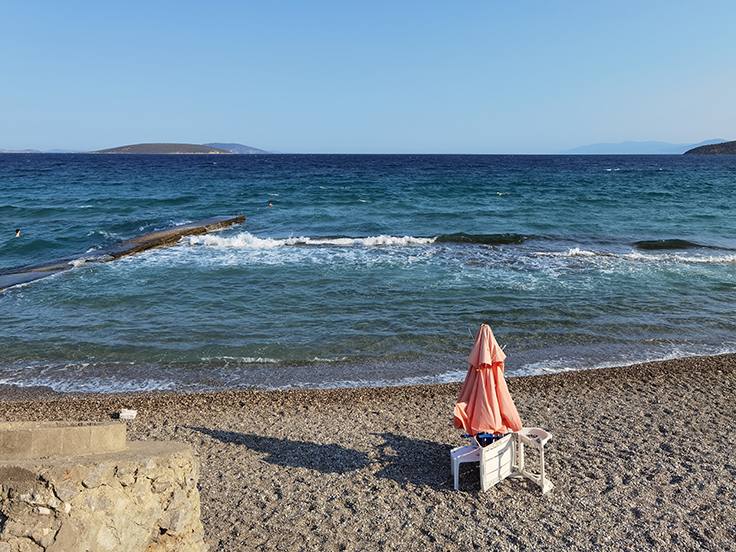 Slabs prevent you from entering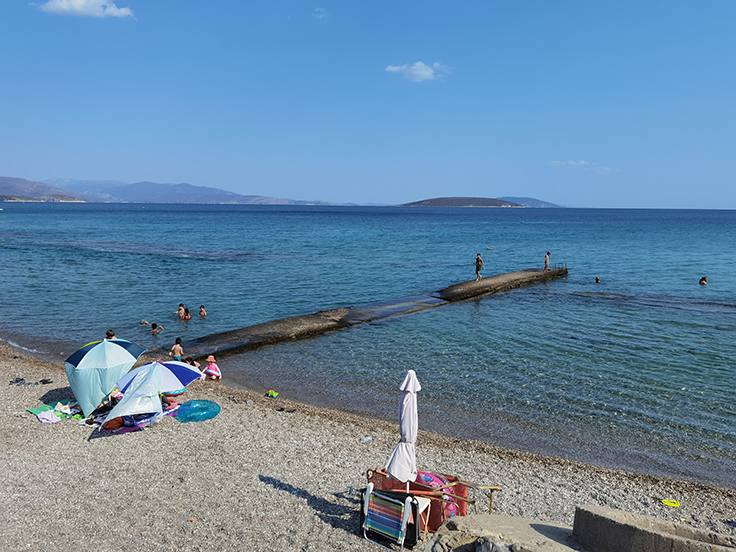 The concrete platform
Those who are familiar know some passages between the slabs to pass through. The sea inside is really pleasant with a sandy bottom and not very deep.
The beach continues in the village of Drepano but there the scenery changes completely: sunbeds, traffic and the beach changes without being as enjoyable as its section in Asini.
The beach is open to the south so when it blows southern wind it is wavy.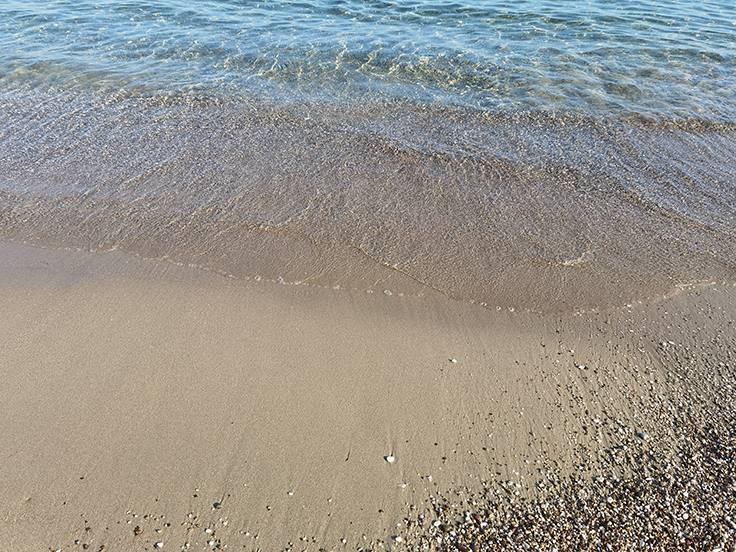 The beach is located 10 km from Nafplio.