Magical Christmas in Oneiroupoli in Drama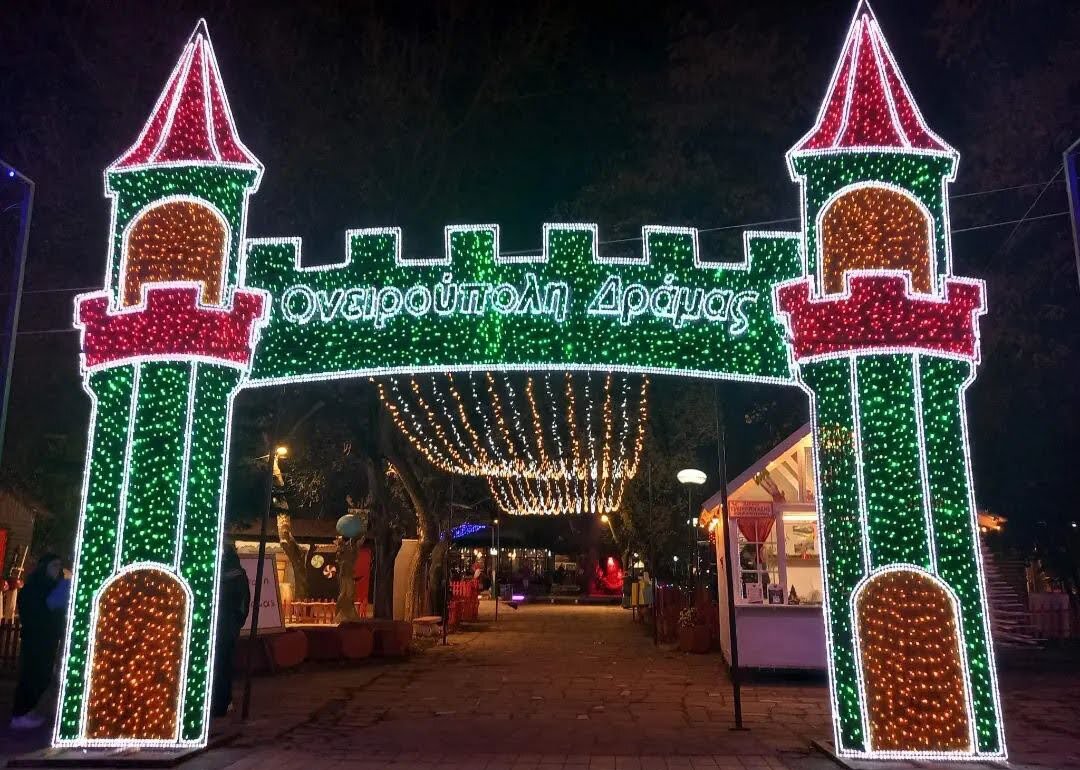 Every Christmas the Municipal Garden of Drama is transformed into a fairytale place that spreads joy to children and adults through games, activities and events. Everywhere the atmosphere is festive.
On the main stage theater performances, dances and concerts take place daily. The spectacle is wonderful and will captivate the little friends of Oneiroupoli, many of them turn into parties. The weekends they start in the morning and last until night.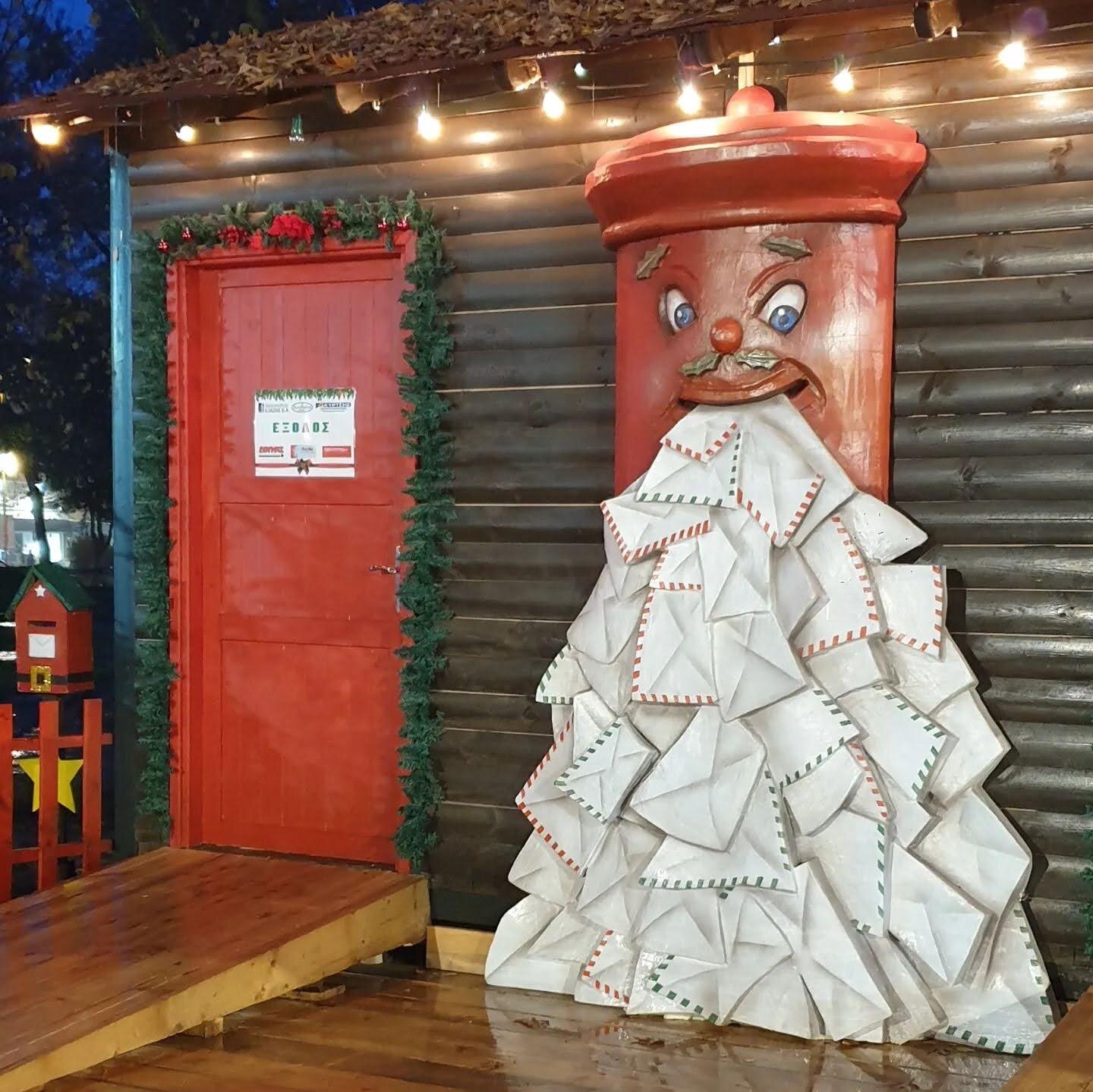 Santa's Post Office
At the kiosks children will have the opportunity to do the following activities:
at Santa's House to meet Santa Claus and take photos with him
to send him a letter at the Post Office
read fairy tales at the Fairy Tale House
to make wooden crafts in Santa's Carpentry
to make soap at Santa's Soap Factory
to create cookie treats in the Elf Sugar Workshop
face painting
to broadcast from Oneiroupoli Radio
Actions are also held at the kiosks. A children's train also operates.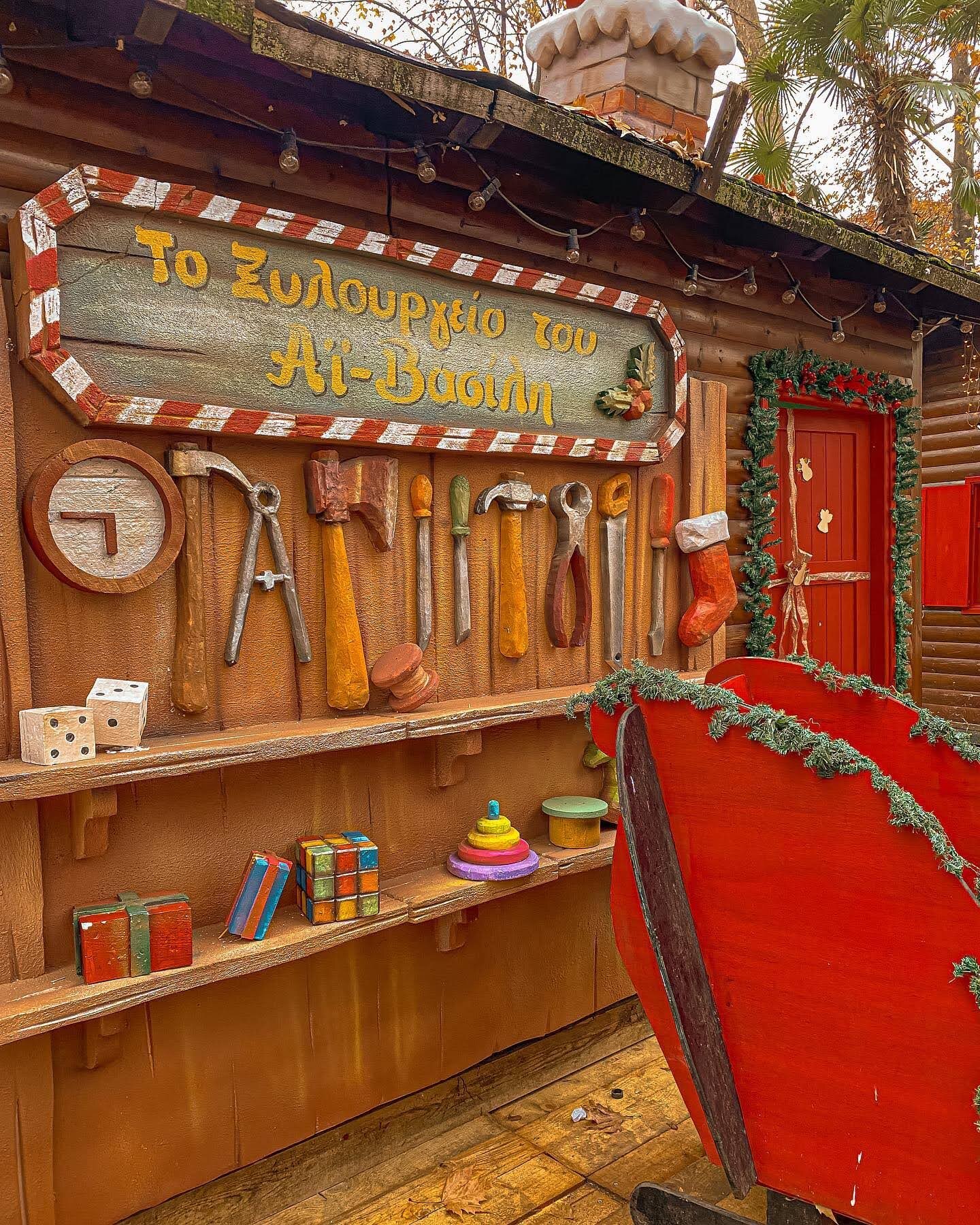 Santa's Carpentry
The most impressive spot is the pond. It is surrounded by small houses connected by bridges and in the water there is a polar bear, boats and a flying pigeon. There you will take the most beautiful photos.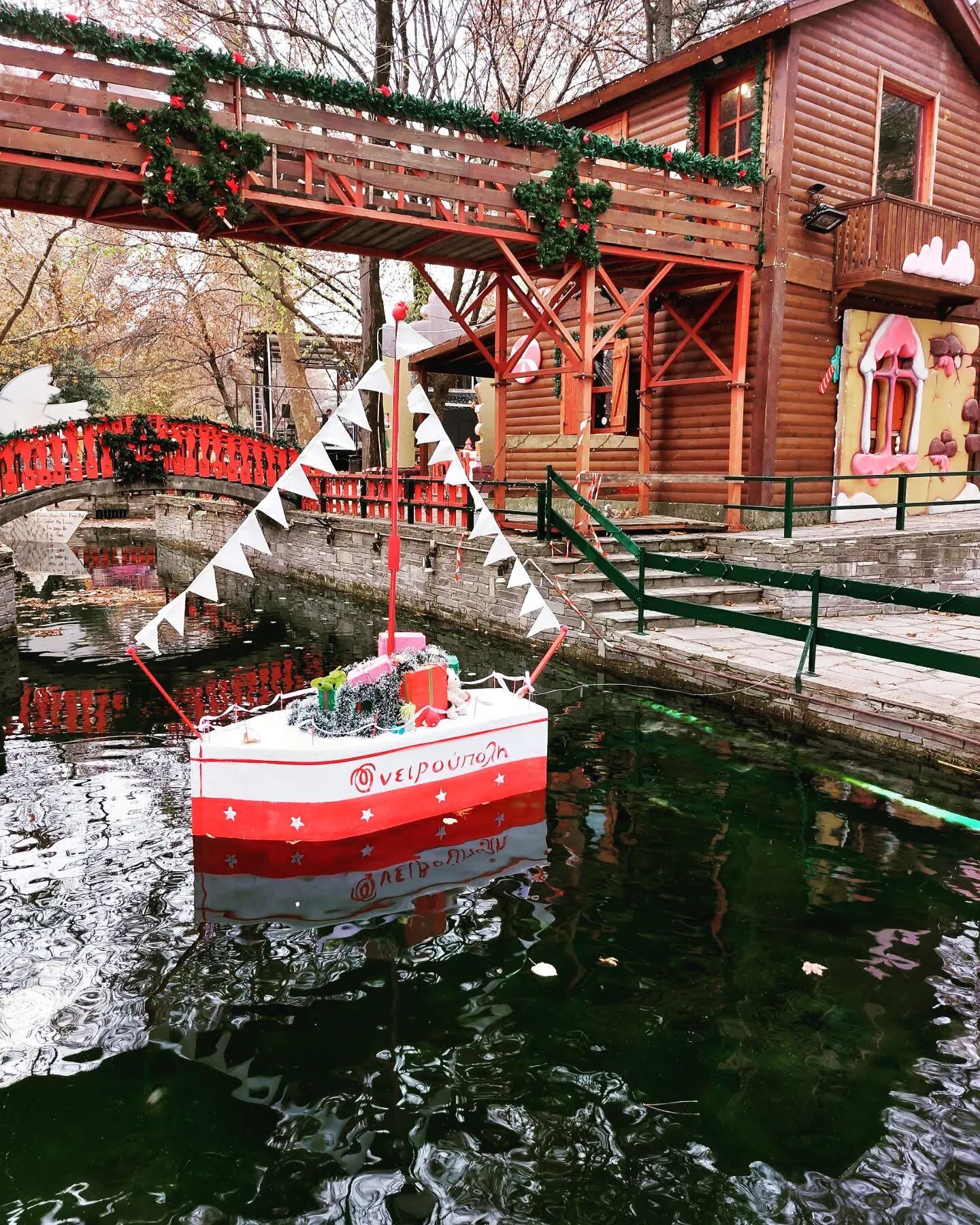 The pond
You can visit also the Christmas Market for sweet treats and christmas crafts and the Amusement Park for games.
All the activities of Oneiroupoli are free, for the program consult the official website.