At the ancient pyramid in Elliniko Argolida [Video + Map]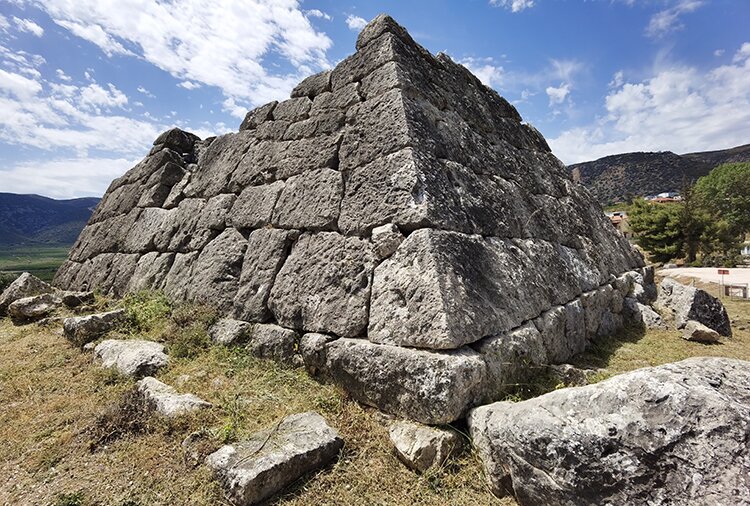 A monument unique in Greece and on the European continent is located south of Argos, it is the pyramid in the village Elliniko. There are some more pyramids, which are also in Greece, but are completely ruined.
It is preserved in relatively good condition and it is easy to distinguish its pyramidal shape. It is a fact that this is a strange and unusual monument, such sloping walls are not something you see every day. Around it are several fallen boulders while at the back of it is the entrance gate where through a corridor and a second gate you enter what looks like a hall. Small holes in the rocks that were intended for doors can be seen at the gates.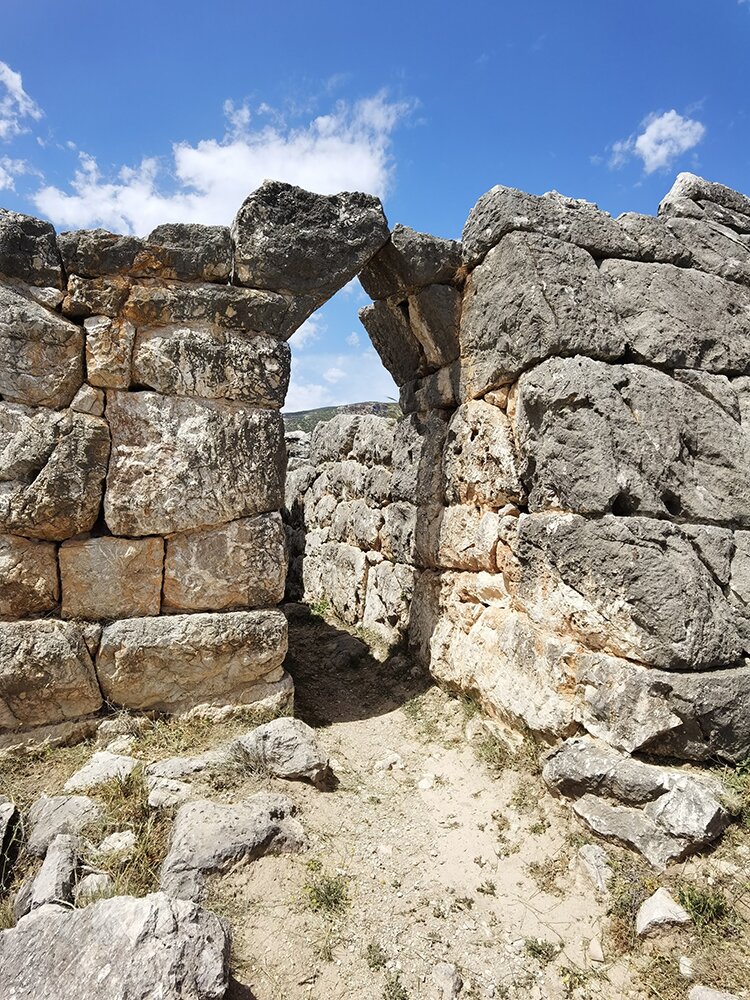 The entrance gate
Certainly its shape excites the imagination and feeds science fiction scenarios but it has nothing to do with the pyramids of Egypt. There are various theories for its use. According to the traveller Pausanias (2nd century AD) the pyramids were tumulus. Other theories suggest it was a friktoria, a beacon that was communicating with light to other locations. However its most likely use is that it was a fortress as it is located in a passage that leads to Arkadia through mountain Ktenias. Its position, which has an unobstructed view, also supports this view.
Its dating is also controversial with some theories dating it to the 4th century BC and others 2,000 years earlier. Here I need to mention that the pyramid is neither the only pyramid in Argolida nor the only poorly studied monument in the area. There are many more whose origins are shrouded in mystery. The origins of the pyramid in Lygourio, Argolida is unidentified too. For the fortress in Fichtia village I have written an article. Possibly a more thorough study would shed light on the case because anyway the civilizations that passed through the Argolida are known and it could certainly be attributed to someone.
The pyramid is located 20 minutes away from Nafplio and 15 from Argos. To get there follow the provincial road Argos - Myloi and take the turn for Kefalari village. Elliniko is located 2 km after Kefalari.
More photos below.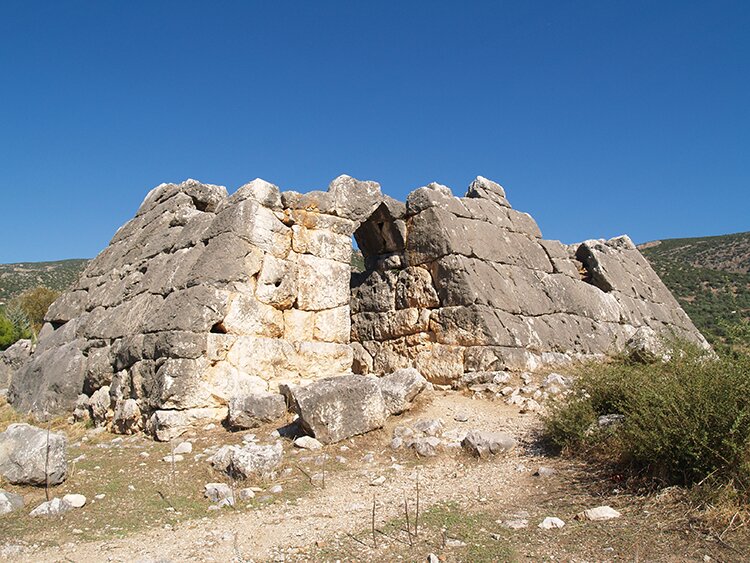 View of the pyramid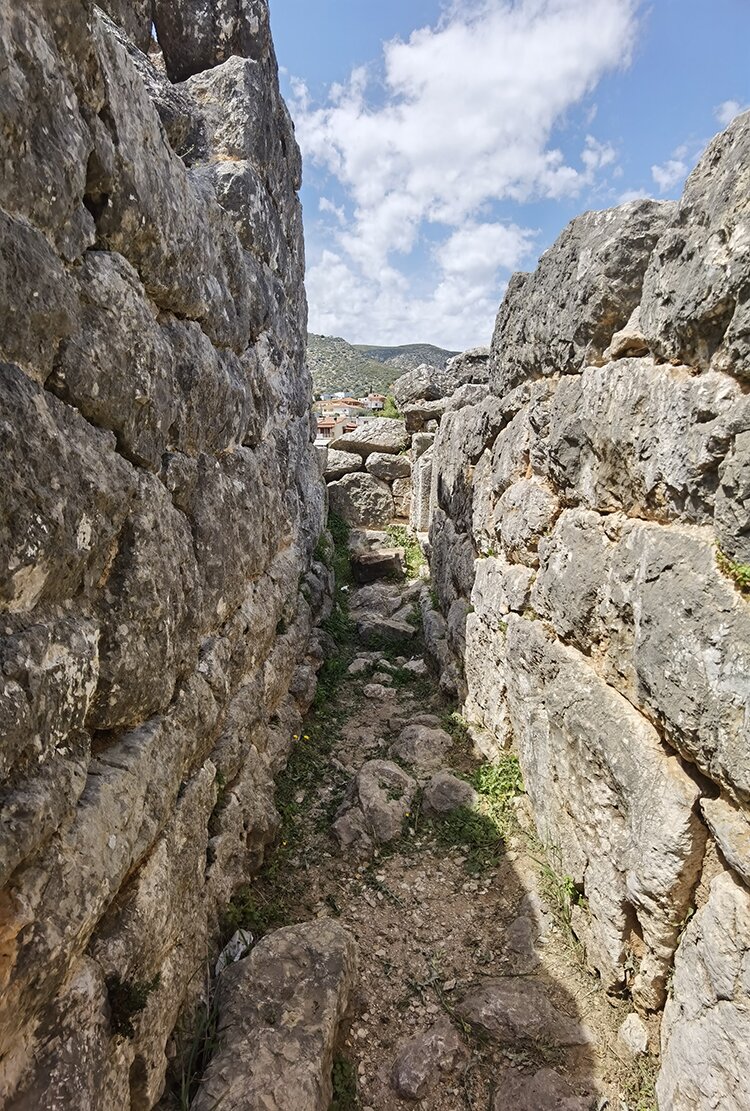 The inner corridor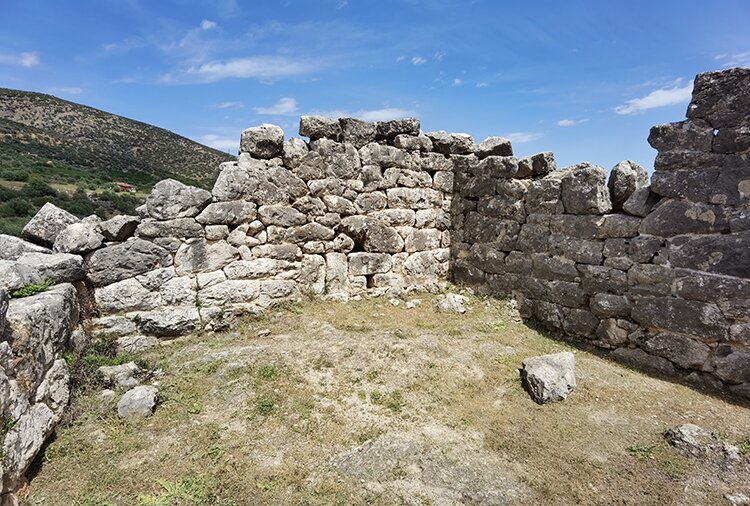 The interior