At Fokiano beach experience the absolute contrast of mountain and sea in a landscape of wild natural beauty
Is it possible for a beach to be between the mountains? Because in Greece everything happens, read in this article about the beach that overturns everything we know.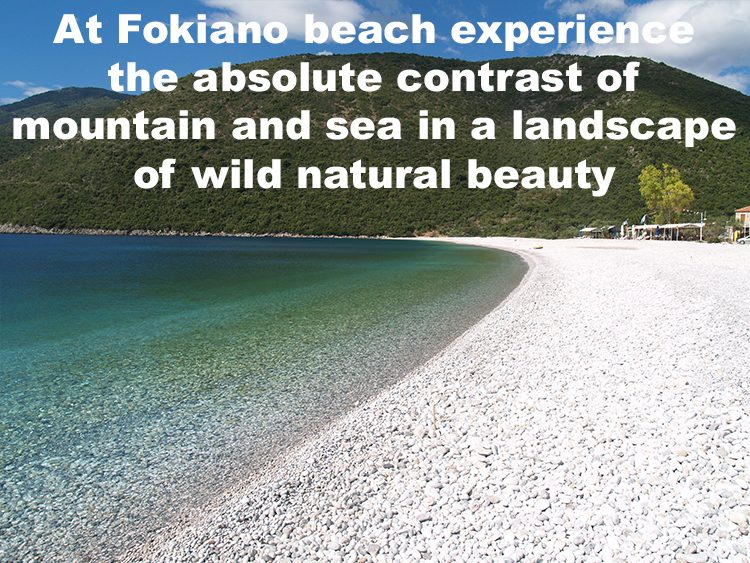 In an unknown part of the Peloponnese, where the slopes of Mount Parnon fall sharply into the Myrtos Sea, the last thing you expect to see is a heavenly beach. And ιτ is not a figure of speech but the reality since only these words can describe it.
First of all, in order to go to Fokiano you have to be determined, the road from Leonidio is narrow and passes through mountains without visual contact with the sea, it is 45 minutes away. You pass by small villages most probably uninhabited: Tsitalia, Amygdalia, Pigadi. Of course, you must have studied the road beforehand since in the wilderness you will not find anyone to ask.
And somewhere there you see a view that is difficult to describe in words: the vastness of the sea, the beach of Fokianos with the mountains being so steep that they look like slides for the sea. The photo below can best describe it: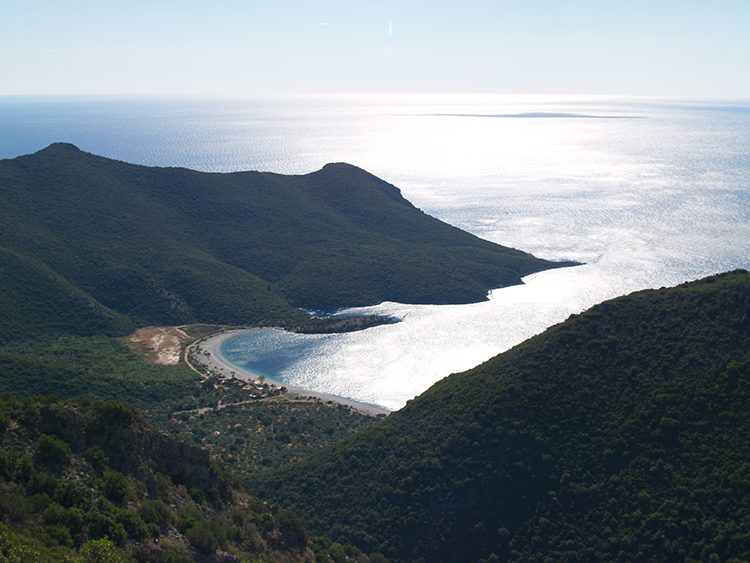 The beach is heavenly: huge with thick dazzling white pebbles and turquoise waters and of course peaceful. The landscape is literally wild, at a certain point on the mountains you can see fir trees, something that surprised me. There is a tavern and beach bar with sunbeds and rooms for rent. There is no natural shade so you should have an umbrella with you.
On the left there is a cove where boats moor and it is a picturesque setting if you like to take pictures. An old building with a part of its standing walls is sunken there, of course I photographed it because I had never seen anything like it.
In summary, this is a beach that is undoubtedly worth visiting to enjoy your swim and eat fish in the tavern. The nearest villages to stay are Leonidio and Poulithra. The road that has been built in recent years for Kyparissi has unfortunately partially destroyed the landscape (it did not exist when I visited the beach and therefore does not appear in the photos).
Admire the photos and in the end see on a google map where the beach is.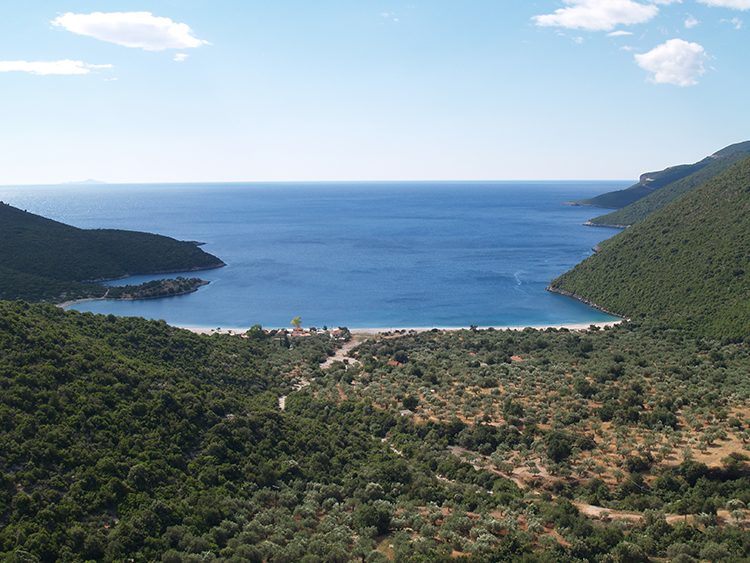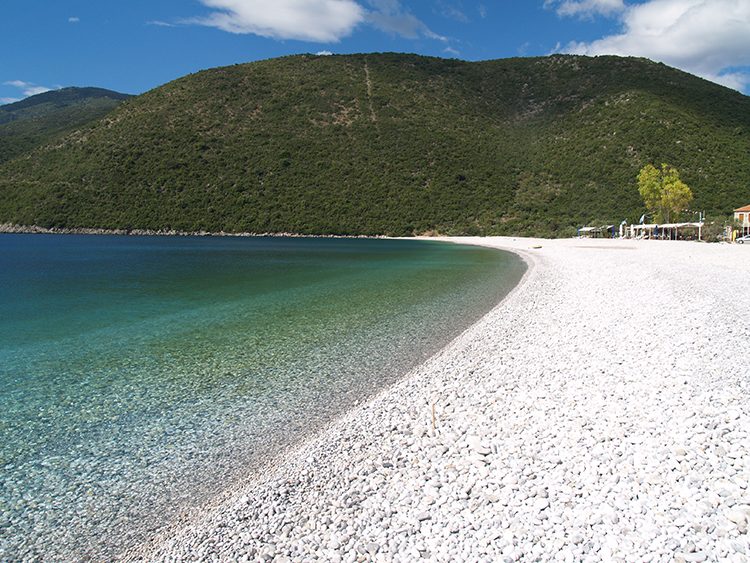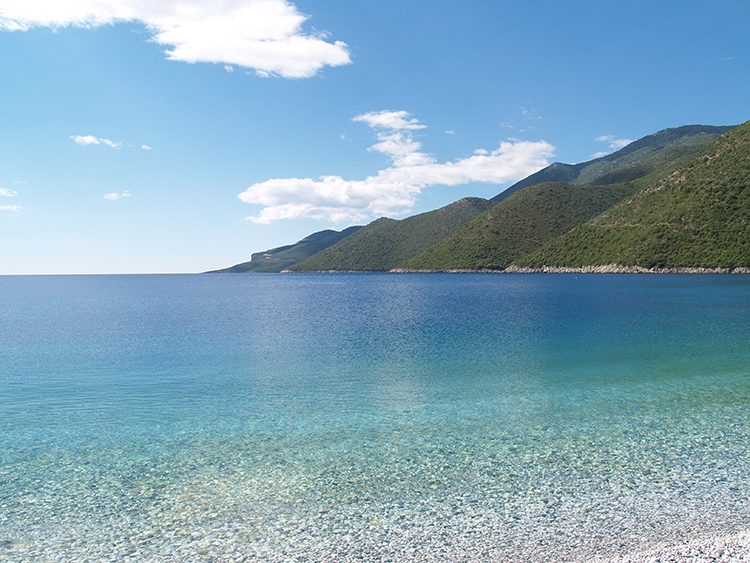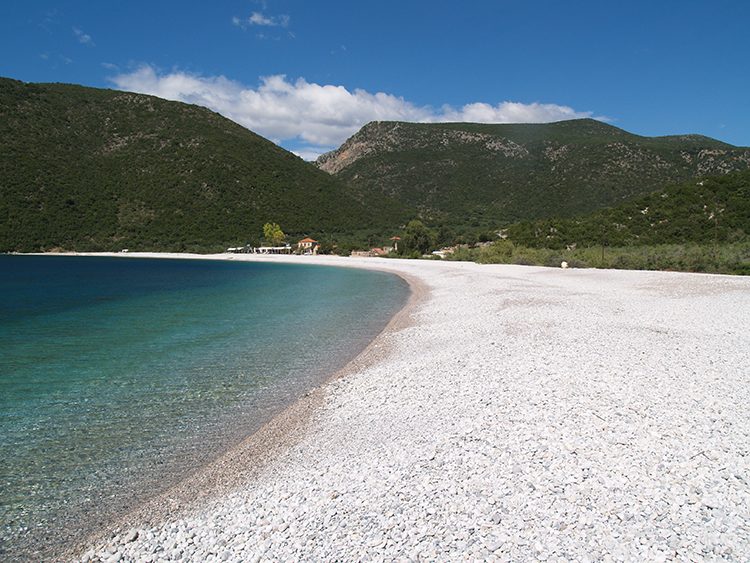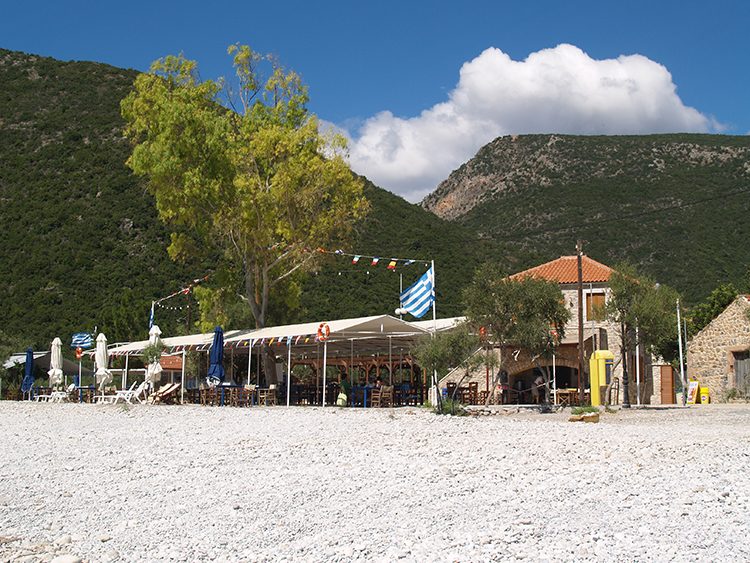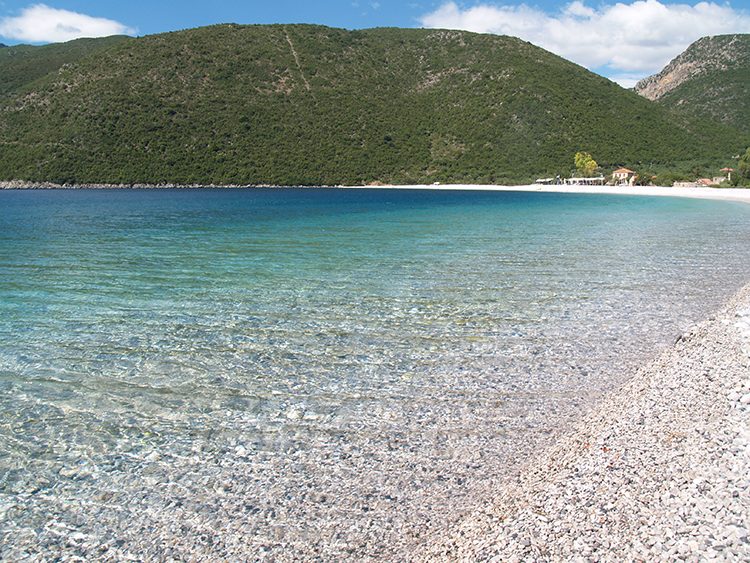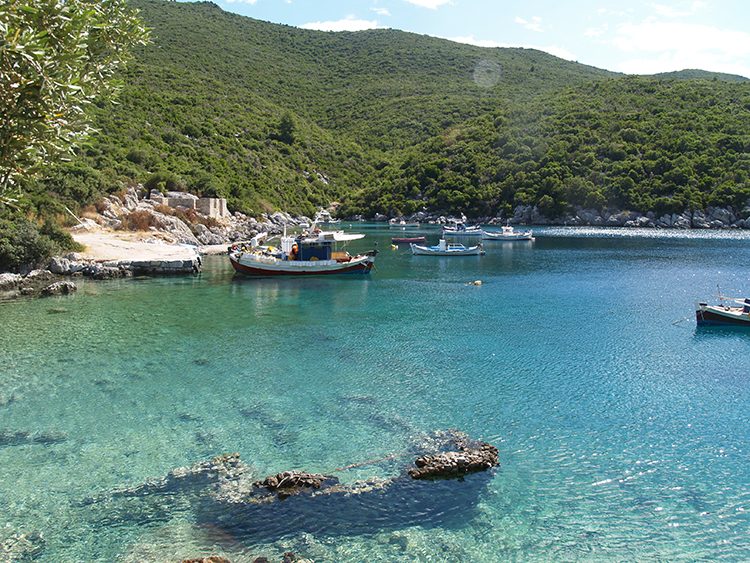 The sunken building
The beach is located 45 minutes south of Leonidio in Arcadia, Peloponnese.