Why Netflix chose Porto Heli and Spetses for the shooting of the Knives Out 2 blockbuster
Those who know Porto Heli and Spetses are certainly not surprised that a Hollywood blockbuster is being shot in the area.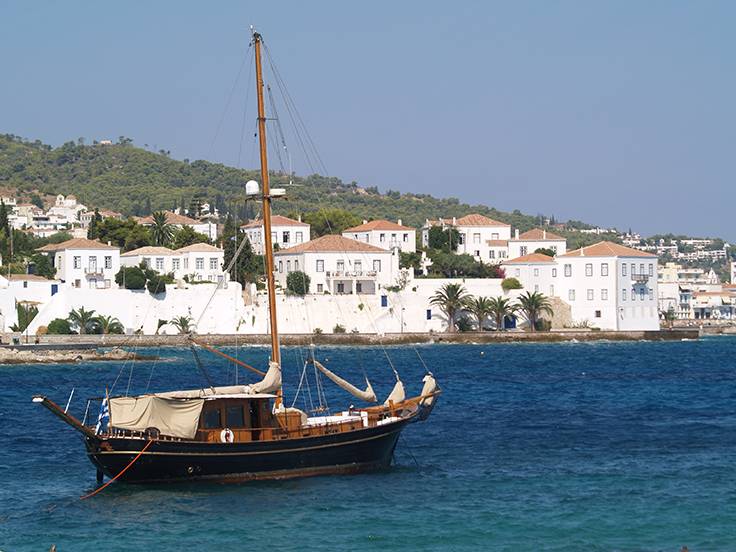 Every summer the sea is filled with yachts and large boats with masts that beautify the already wonderful natural landscape.
The luxury villas accommodate VIP guests looking for a vacation in complete isolation.
Something is going on and this area comes to the surface for a secular event, for a big tourist investment or just for a celebrity who spends his vacation there.
Destinations of the international jet set
So I start listing.
in 2010 the wedding of Nicholas, son of the former king Constantine took place at Spetses with invited kings and princes from Europe as well as famous Greek businessmen. The King of the Netherlands Willem Alexander liked the area where he built
in 2013 a holiday home in Porto Heli
in 2012 the 5-star Amanzoe Hotel opened
in 2014 the 5-star hotel Nikki Beach was launched
the former king Constantine bought a house in 2014. He preferred Porto Heli because, as he states in his book "Untitled", many of his friends have their holiday homes there
Chicago Bulls star Michael Jordan visited Spetses in 2015
the Beckham family has visited Porto Heli in 2016 and 2020
in 2015 the couple Pique - Shakira visited Porto Heli
Mansions in the countryside
The first movie Knives Out, released in 2019, took place in a mansion in the countryside.
The countryside in Porto Heli and Spetses is wonderful as I said, mansions and villas are plentiful too either by the sea or on hills.
This is not the first time a Netflix movie has been shot in a Mediterranean resort
Murder Mystery, starring Jennifer Aniston and Adam Sandler in 2019, was filmed in Italian ports on a yacht.
The case is similar to Knives Out, a detective investigating a murder.
Epilogue
It would be great for Knives Out 2 to look like Murder Mystery. If it includes picturesque ports and sea landscapes, it would be a unique promotion for Greece.