What was my daily life like in Athens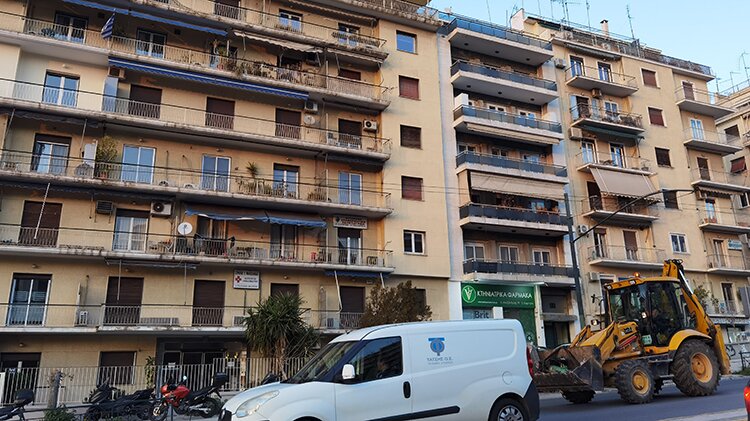 In my view Athens is only nice for getting out because if you live there everyday life is a suffering that only fills you with stress and deprives you of the simple joys of life.
I was always going regularly to my village in Argolida for holidays and had seen the advantages of living outside this big city. In 2001 I temporarily left Athens due to the military service and then I went for postgraduate studies in Edinburgh, in total I was absent for 2 and a half years. On my return in 2003 I was very concerned about leaving. I managed it in 2005, when I was 27 years old, when I got a good job in the countryside fulfilling my dream.
While I was living in Athens from time to time I had a very good time. Depending on the friends, I frequented at night clubs, stadiums, for a while I was also a regular at the nightclubs with live music of the seaside avenue. These frenetic situations were certainly enjoyable but it depended on the appetite and the company, so Athens wants you to have good company and money. However these activities did not fill me in the long run, I was also looking for something different, closer to a simple life.
The first and biggest problem in Athens is transportation. It takes a long time to get around the city, either by car or by public transport. The Metro does not reach everywhere. When you travel with your vehicle you have to plan the optimal route, meaning the one where you will encounter the least traffic and of course once you reach your destination you have the problem of parking. Even for the simplest commute you have to start well in advance.
The annoyances are many. Traffic lights, traffic, beggars, advertisements everywhere. Advertisements really bothered me, I was seeing them everywhere on the street, on the radio, on TV. It was a pain to see them.
Crowds are also a big problem, it's hard to have privacy when you're constantly exposed to the gaze of passers-by. It is also difficult, because of the distances, to meet up with friends and it is easy to lose them. A song I was listening to at the time said that "in Athens I have no friends, I only have acquaintances".
But what I couldn't stand at all was when the weather was getting better in spring. I like being in touch with nature and I was forced to see the reflection of the sun on solar water heaters and windows and not on the sea. The cement and asphalt in the summer were burning from the heat, making it difficult to do any activity during the lunch hours. Once, it was July, I had gone to eat downtown Athens, although it was evening, there was no dew coming from anywhere. Every year at the beginning of July I was going to the village and staying until the 31st of August. I wasn't going so much for a holidays but more of an escape from the city.
How many coffees will you drink, how many times will you get out to eat or to the cinema? How many nights out will you go? I already was seeking something different. I like photography, explorations, nature tours, archeological monuments. Things that cannot be found in Athens. I had realized that cinema, theater, etc. was not filling me, not that I don't like them, but I couldn't stand the same thing all the time.
Many people were saying to me "but you live in Glyfada, why are you complaining?" but I was telling them that all this is Athens because from the moment you live in this city your obligations are there, you are not exempt from everything I mentioned above.
There were also several times when the anxiety was hitting me hard, from time to time I had rapid heartbeats, not to mention the insecurities. I used to see Athens as a mess, a cement jungle with people and cars on the streets. I had to consider everything, should I open the window on the bus to get some fresh air but what if the other passengers are bothered?
So I left in 2005 and went to Kranidi Argolida because I found a job there. At last I could see beautiful landscapes all day long, live at a leisurely pace and in the summers take my holidays at the same time. I have been living in Nafplio for the last few years. I never regretted leaving Athens, I go there regularly because my parents live there and as I said in the beginning it's fine for getting out!