Spetses: the places where the Netflix movie The Lost Daughter was shot
For sure you do not see every day a movie that has been shot on a Greek island, let alone the award-winning actor Ed Harris in an outfit as if he came out of old greek movies.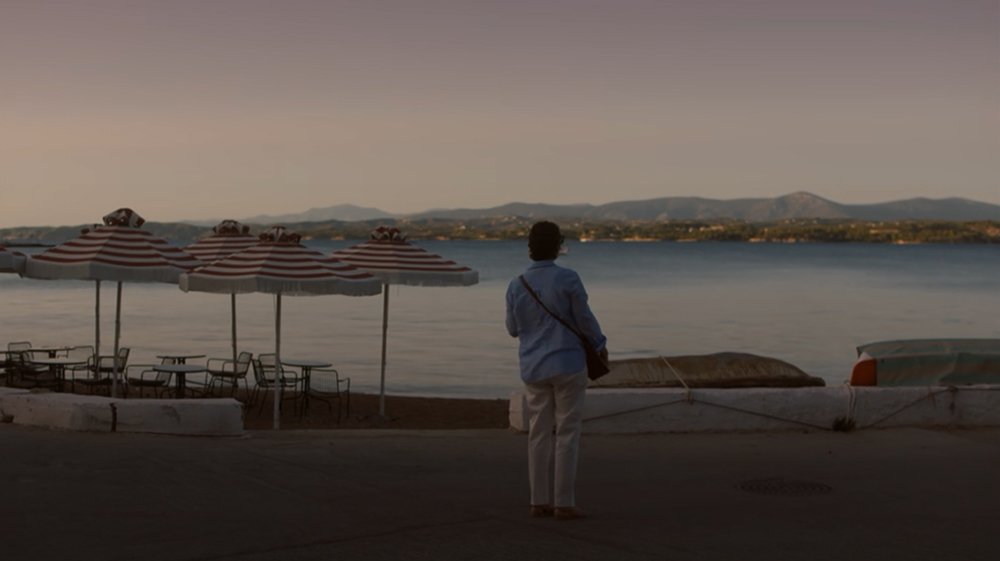 Kounoupitsa and the view to Ermionida. From the movie trailer.
Netflix movies in Greece continue with the drama The Lost Daughter which was shot in Spetses in 2020 and premiered on the platform in December 2021. The movie doesn't widely show the beauties and sights of the island but only through careful shots so that what is displayed can be recognized only by someone already familiar with the island. I have lived in neighbouring Kranidi and I have been to Spetses countless times so it's easy for me to locate these places.
The film stars three well-known and distinguished actors:
starring

Olivia Colman

Oscar winner for Best Actress for her role in George Lanthimos' film The Favourite

Dakota Johnson

is the protagonist of the trilogy The Fifty Shades of Gray

Ed Harris

also an award-winning actor, I liked him in The Enemy at the Gates with Jude Law
The film itself has participated in many awards ceremonies where it has received awards for its direction and screenplay.
The film begins with a swim and moments of carefreeness on Zogeria beach a verdant landscape in the pines and the olive grove. At the spot there is a tavern that can be seen in several shots. The beach may have been chosen because it hasn't been affected by the fires of recent years and retains its natural beauty intact.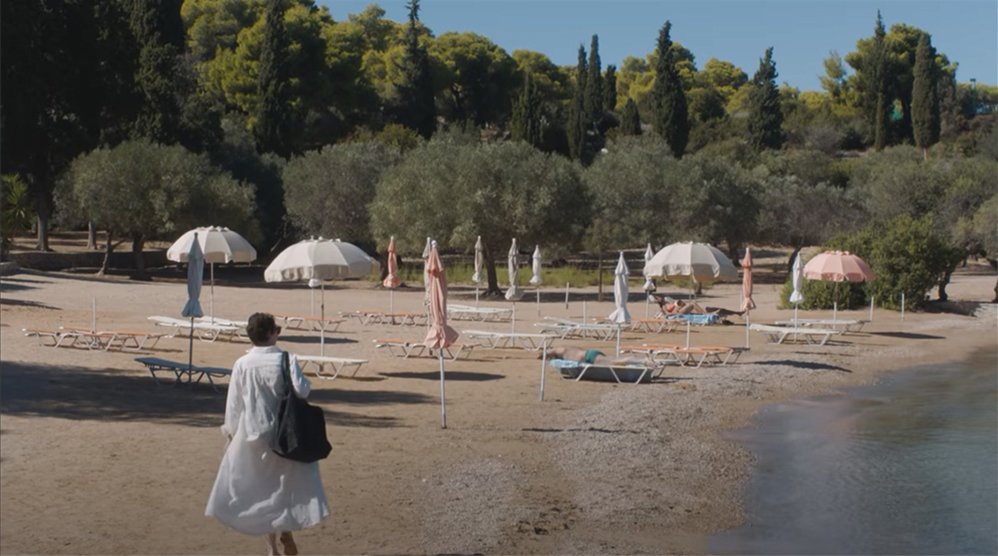 Zogeria beach. From the movie trailer.
In Kounoupitsa is the accommodation where Olivia Colman lives. By carefully examining the shots I was able to locate the hotel as well as the balcony of her room. It was not particularly difficult as from the balcony several shots have taken place that show the surrounding landscape of Kounoupitsa. This is the Irini's House a traditional mansion. I quote the balcony of her room as shown in Google Maps: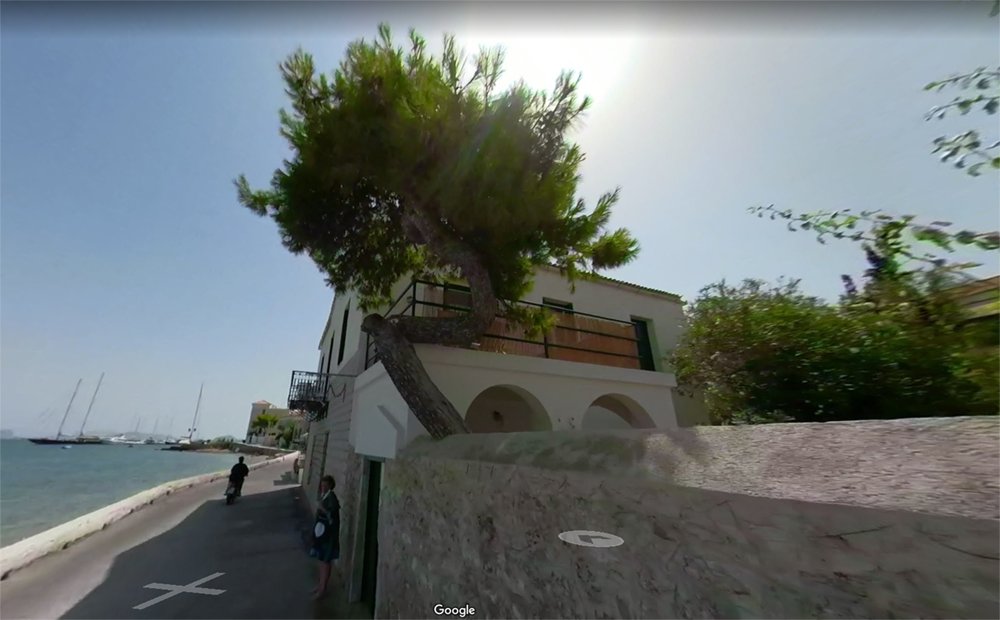 The balcony where several shots of the film took place. From Google Maps.
Several shots have been taken on the coastal road near the port of Dapia, some shots show the settlement and others the view towards the island Dokos.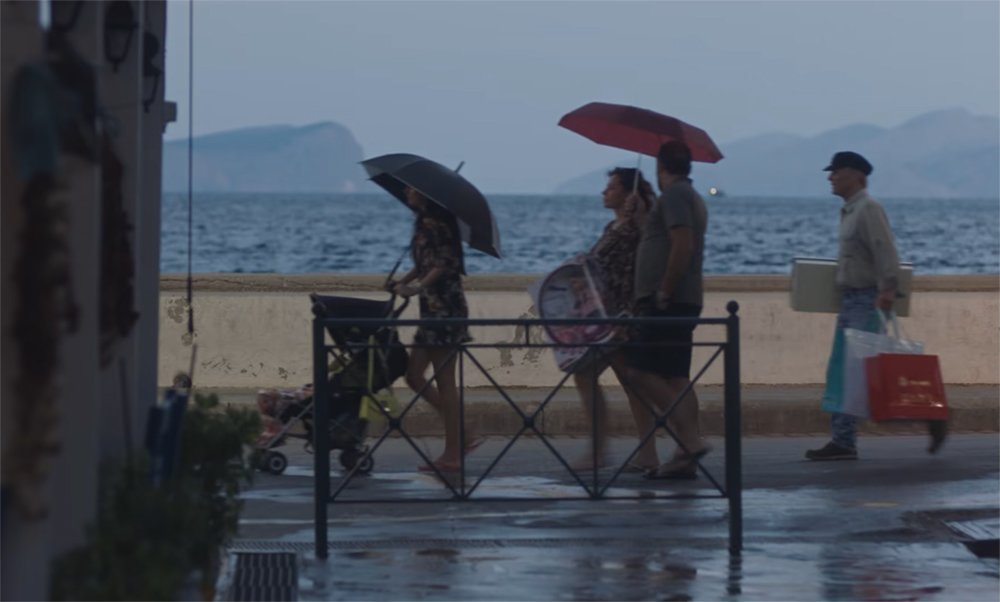 The coastal road. On the right appears Ed Harris who plays an old resident of Spetses. From the movie trailer.
The Old Port (Palio Limani) of course couldn't be missing as it's the most picturesque spot of Spetses.
The Old Port (Palio Limani). From the movie trailer.
Finally the night life of Spetses couldn't be missing too. The bar that appears at the end of the movie is the Bikini in the Old Port, I have visited it countless times and it was not difficult to identify it.