Clean Monday at Karathona beach in Nafplio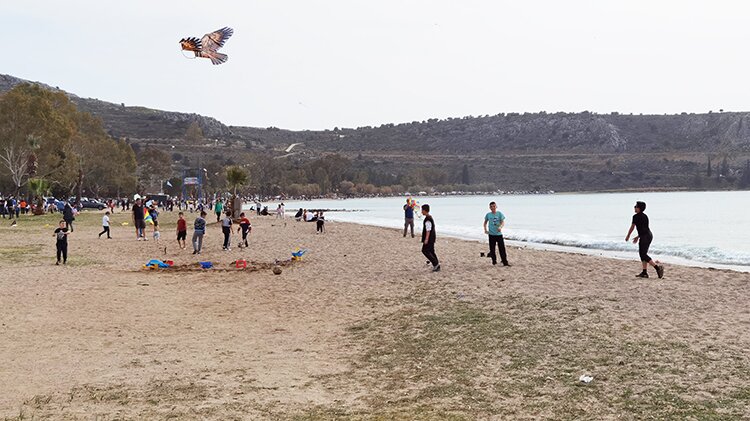 Every Clean Monday the heart of Nafplio beats at Karathona for the traditional kite flying and the lenten table. Thousands of people gather, both locals and visitors, to set up improvised lenten tables each with whatever they have: tables, seats, umbrellas and grills. Those who have a van even load all this and bring it more comfortably. Clarino music of course can be heard all around either from cars or from stereos.
The beach is crowded mainly with children flying the traditional kite.
So after the Sunday carnival the interest turns to Karathona. Check out the photos I took from the day below.