For children's activities in Santa's Village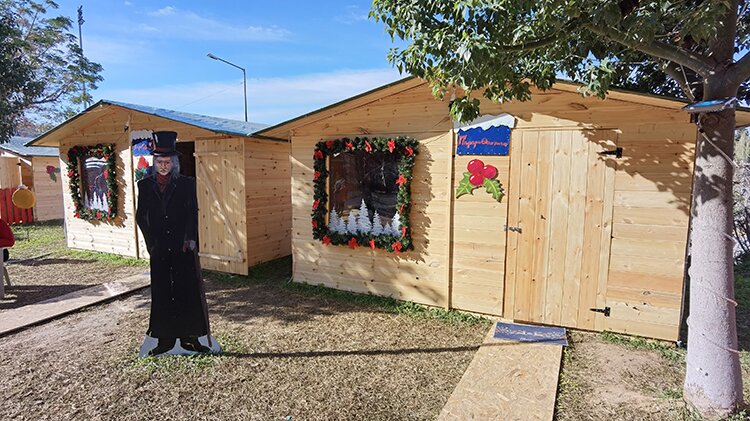 This Christmas we visited Santa's Village in Byronas, Athens as a family so that my children aged 6 and 8 (boy and girl respectively) could engage in the activities. They spent 2 pleasant hours, 1 and a half hours in the activities and then another half hour in the village cafe.
We visited all the houses one by one and they engaged in the activities with interest and joy.
at the Wish Forest the children write their wishes to hang them on a fir tree
at the Post Office they write a letter to Santa Claus
at Santa's Mansion they take pictures with him
at the Fairytale House for reading fairy tales
at Children's Joy for painting and playing with blocks or something similar
at Disney's Heroes for photos
Face painting is the activity that will drive the kids crazy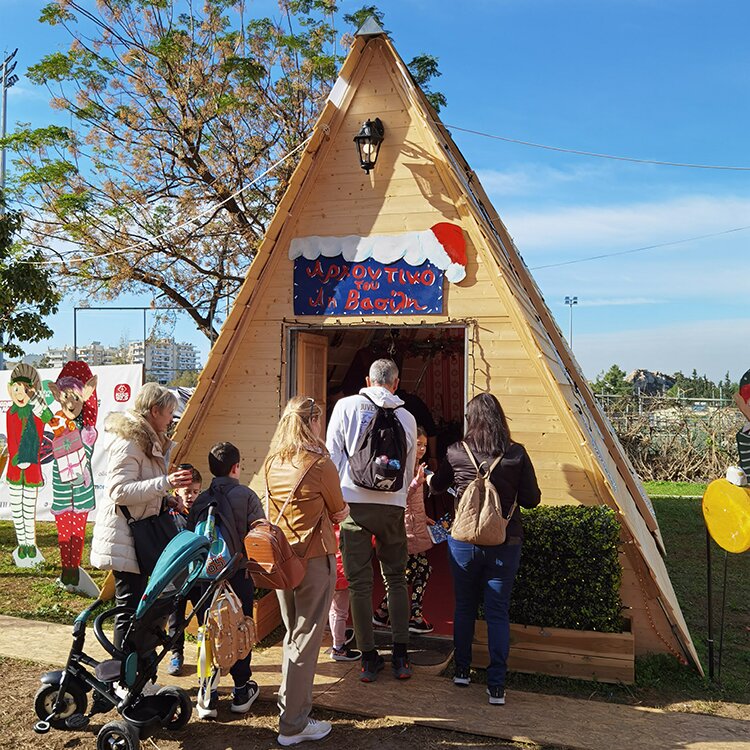 At Santa's mansion for photos with him
There is also a kiosk with pets for give away. Even if you're not interested in adopting one you can stop to watch them. You will also find a small carousel and a train for very young children as well as many benches with Christmas crafts and fast food. There is a cafe while concerts and events are also held.
You will find Santa's Village at the Theater of Rocks in the Municipality of Byronas.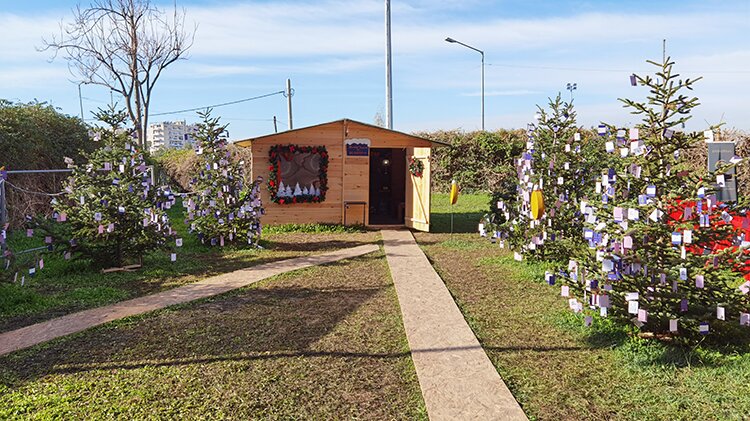 At the Forest of Wishes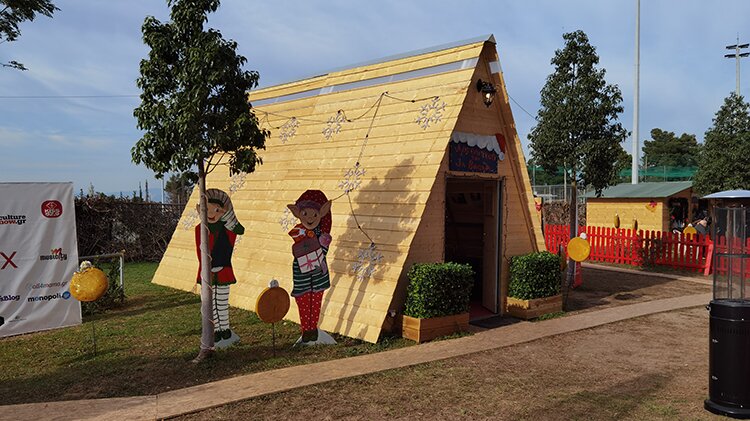 Santa's mansion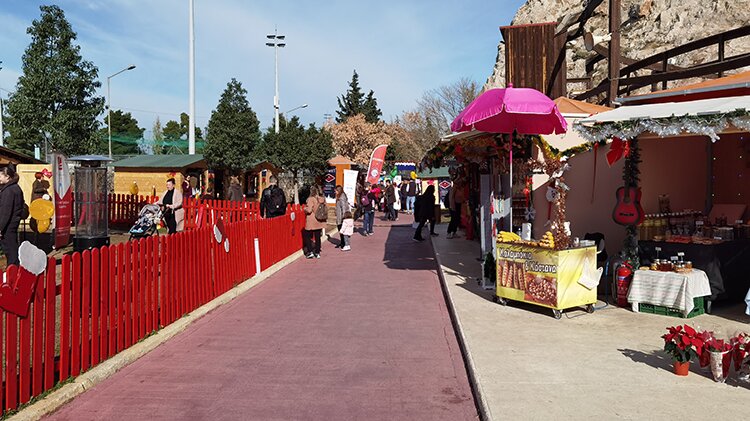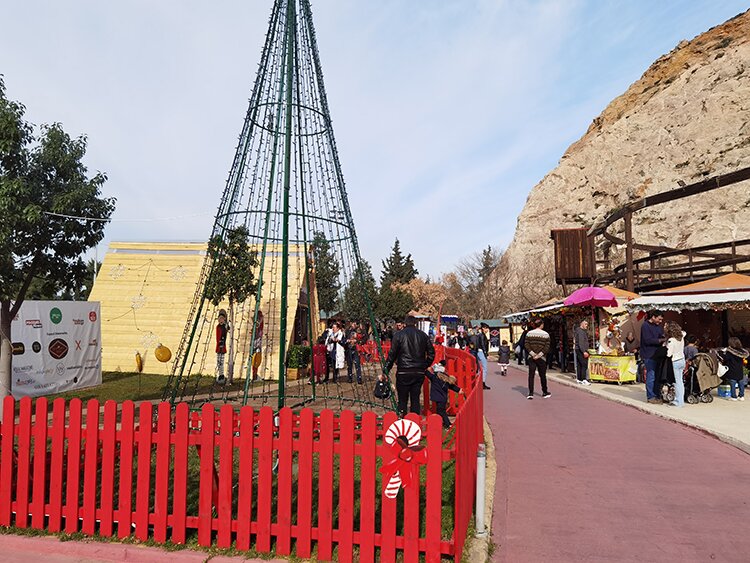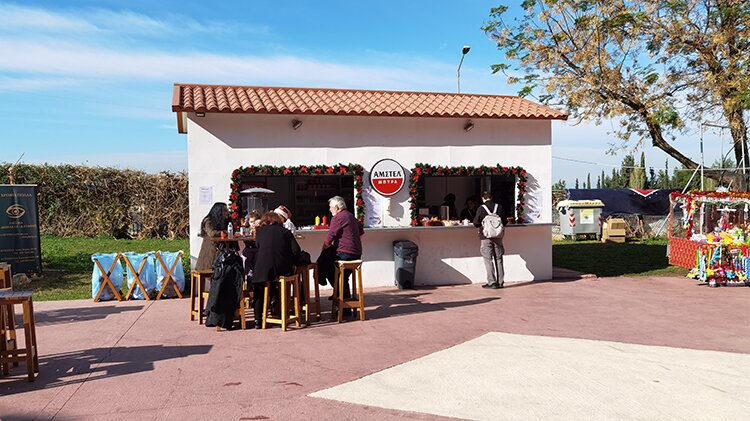 The cafeteria