Nikki Beach Resort & Spa Porto Heli
Nikki Beach Resort & Spa Porto Heli its name alone causes awe, it is synonymous with comfort and luxury while in 2014 it opened its gates on the so-called Greek Riviera.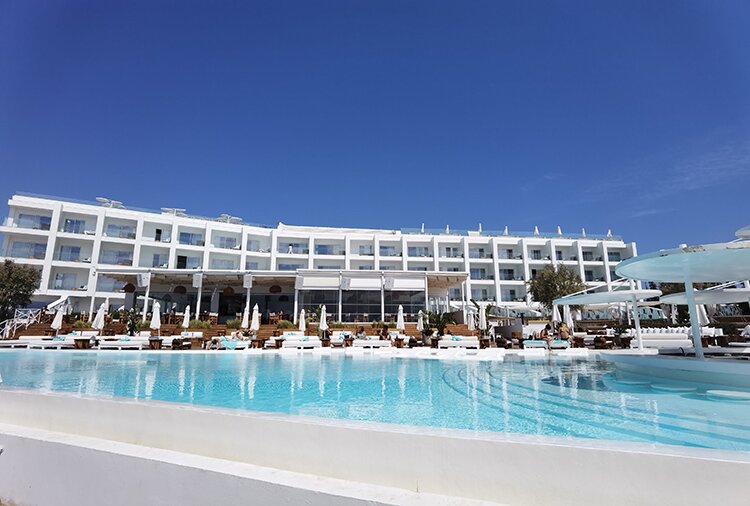 At Nikki Beach nothing is accidental. It is located in an idyllic location in the sheltered and verdant bay of Porto Heli, it sees the sunset and many times the waters of the bay are a mirror that makes the moment literally magical.
For swimming or sunbathing the best choice is the pool with huge sunbeds and a pool bar literally inside the pool, those who want the sea can go down a few steps below to enjoy the sandy beach. Also famous are the pool parties that are organized in the summer with DJs and famous singers.
The rooftop restaurant Qurio offers flavors characterized by the creative mood of the award-winning chef with two Michelin stars Arnaud Bignon.
The rooms are more than spacious, at 50 m² the Covet (Standard) Rooms up to 94 m² the Ultra Suites. Modern with simple lines, with combinations of white with warm and cool colors, they all have sea views with unique amenities such as rooftops, private pool, jacuzzi and decorative shallow pool.
In addition to accommodation you can visit Nikki Beach for breakfast, coffee, drinks and food as it is also open to guests.
Book at Nikki Beach Resort & Spa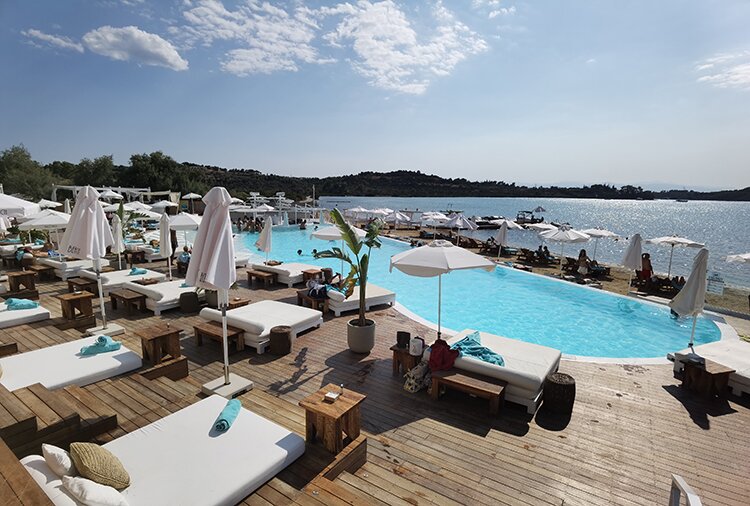 The pool overlooking the bay of Porto Heli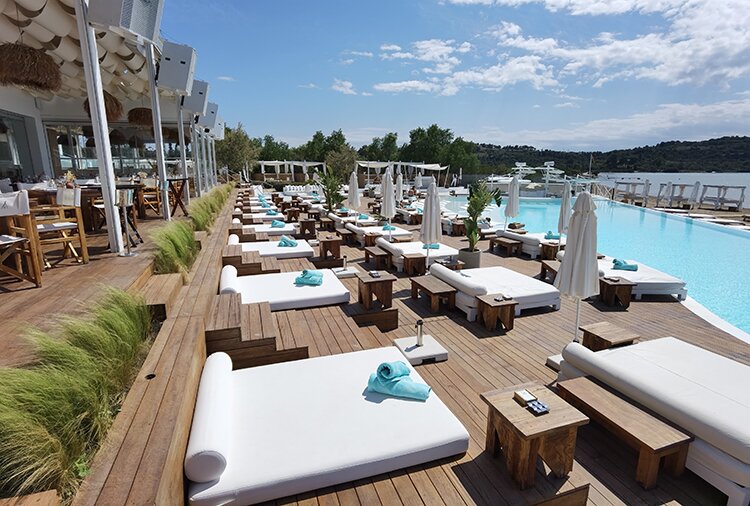 The huge sunbeds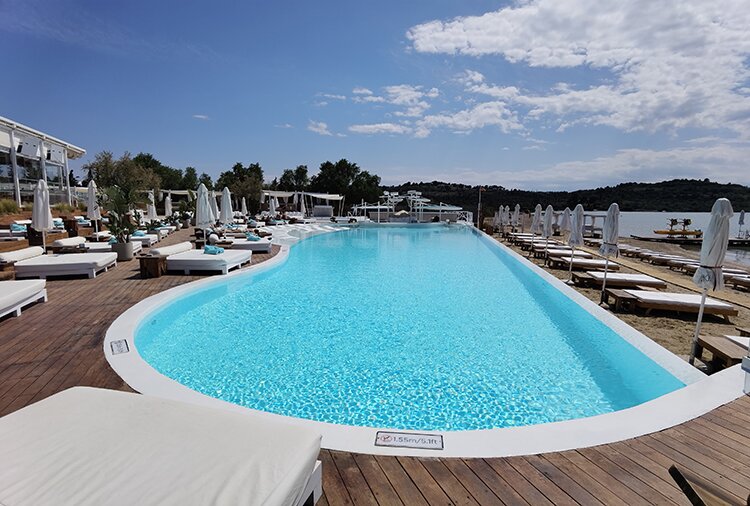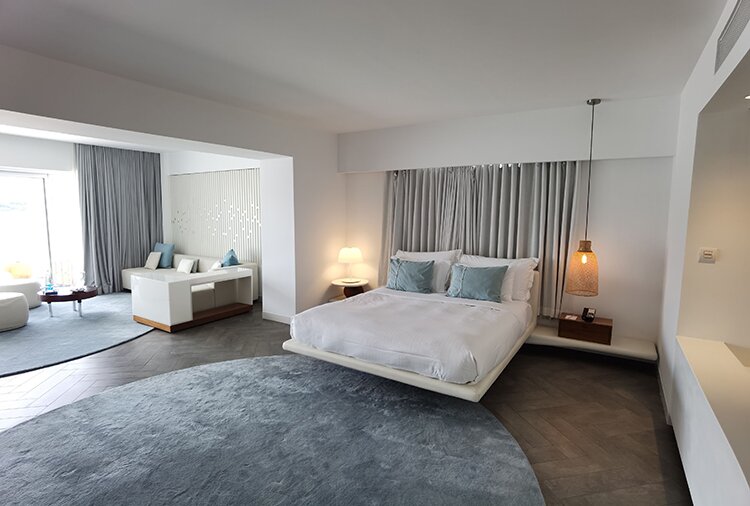 The Ultra Suite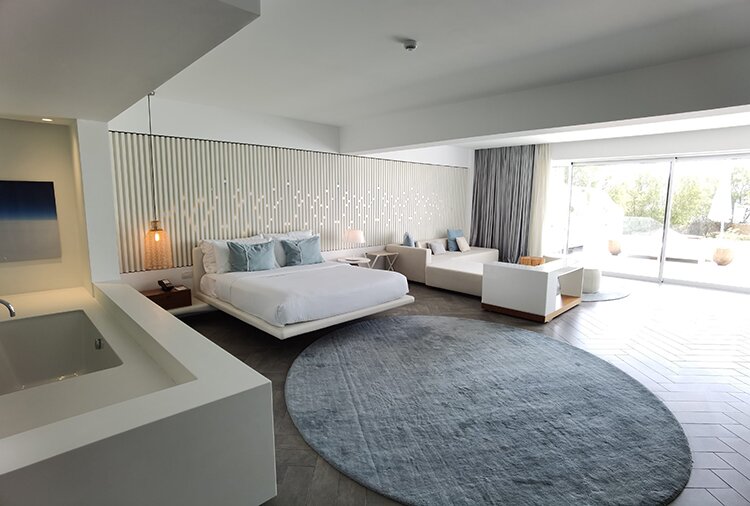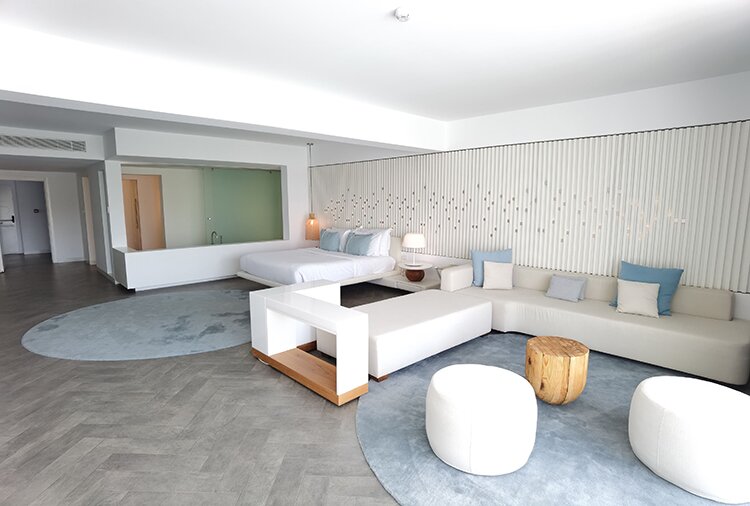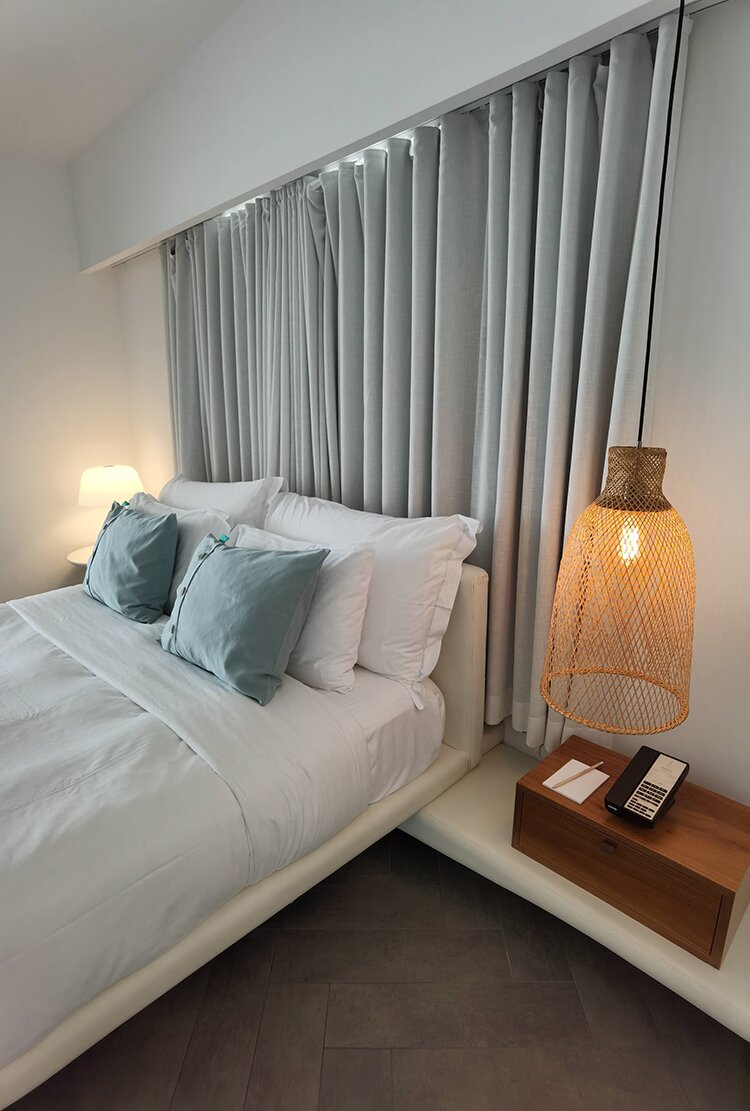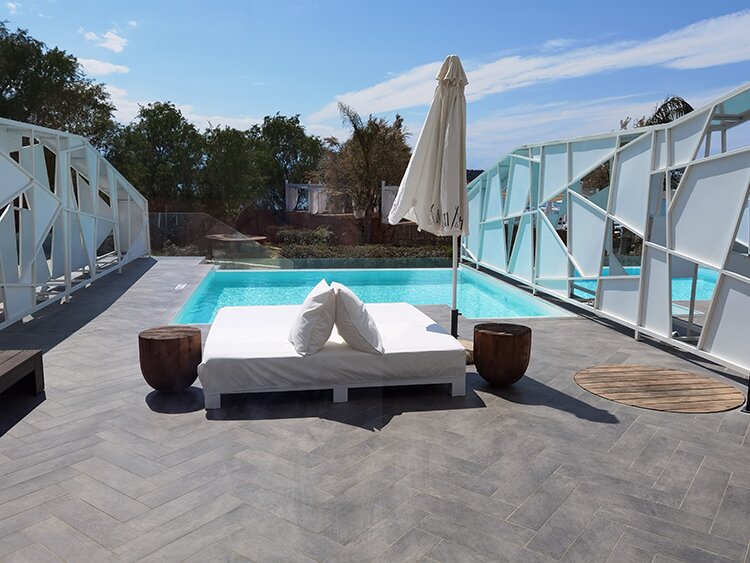 The private pool of Ultra Suite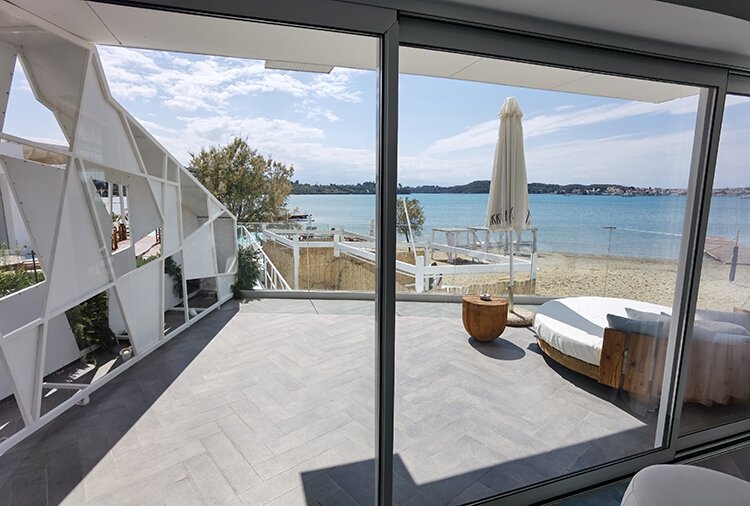 The view of the rooms
Book at Nikki Beach Resort & Spa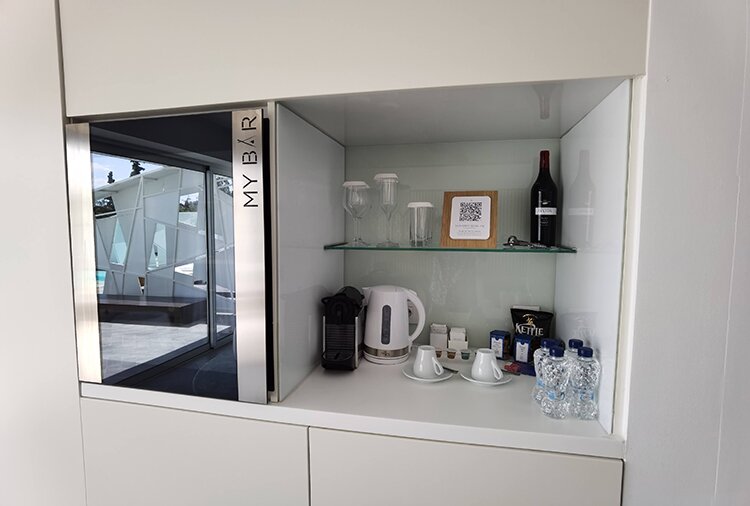 The bar in the rooms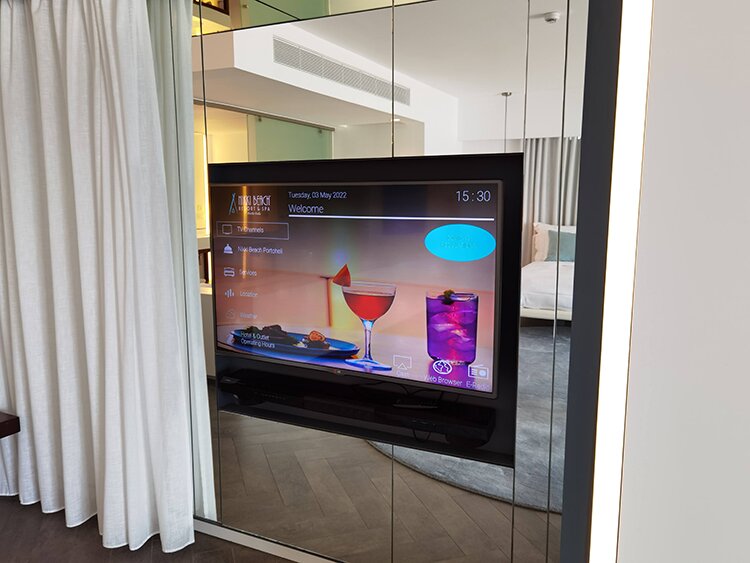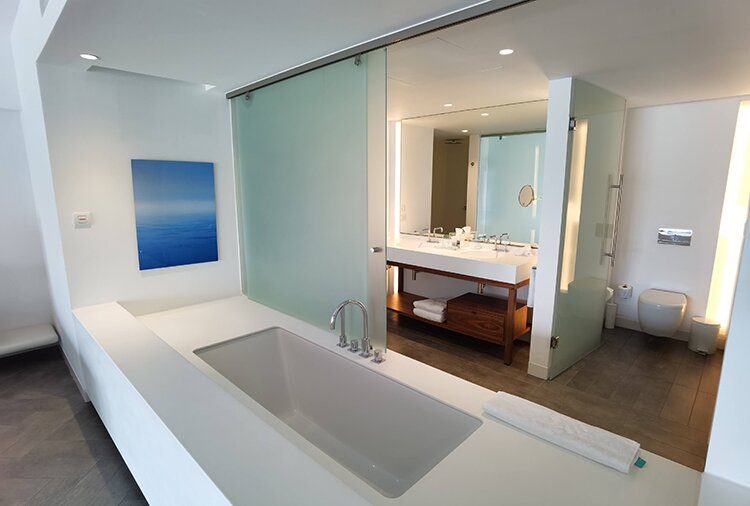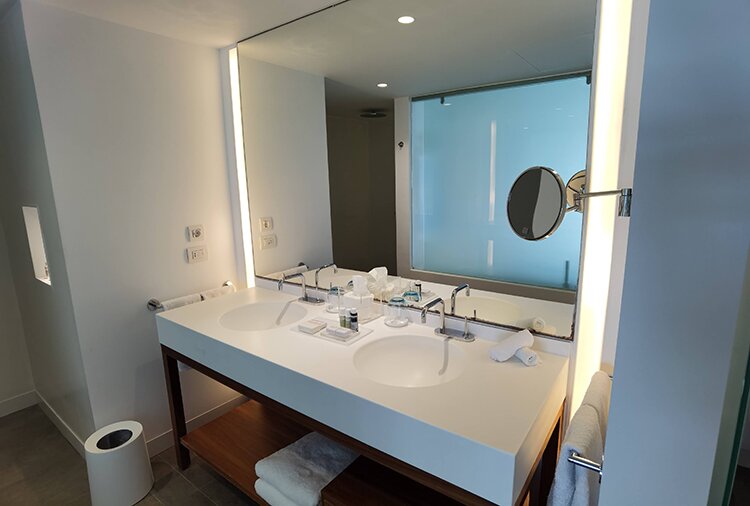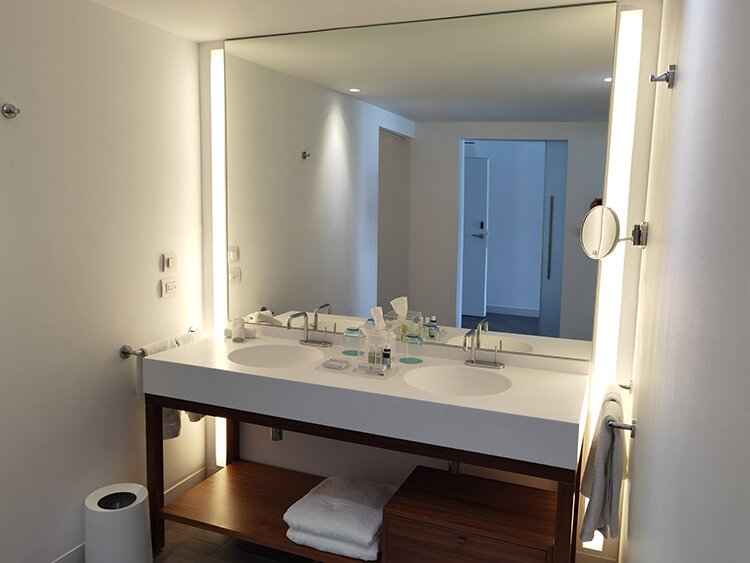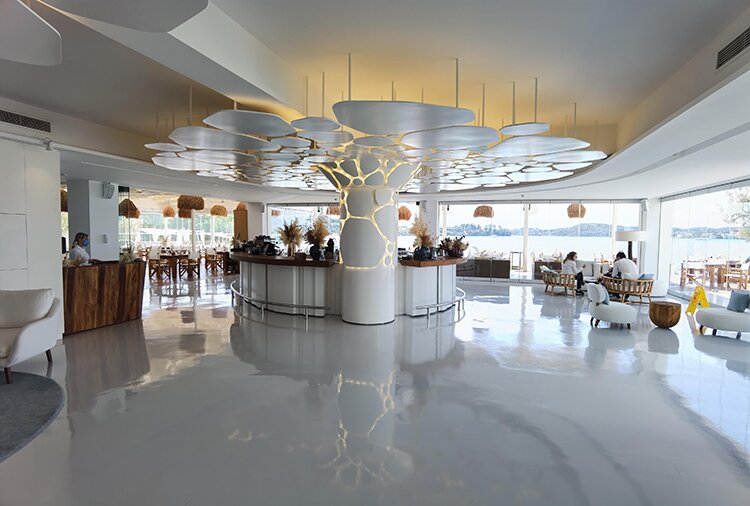 The reception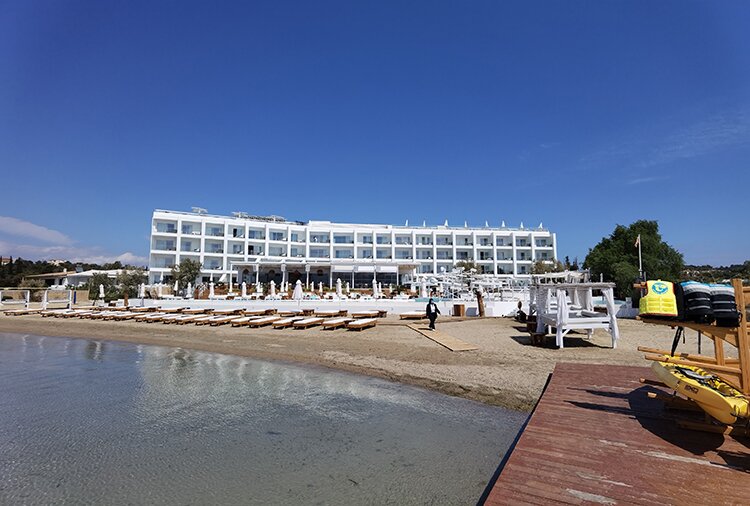 Nikki Beach with its beach