Kalavrita Canyon Hotel & Spa
Certainly you don't expect to find in Kalavrita a hotel of this category and facilities, as it holds high the bar of hospitality and is one of the best accommodation options in the area.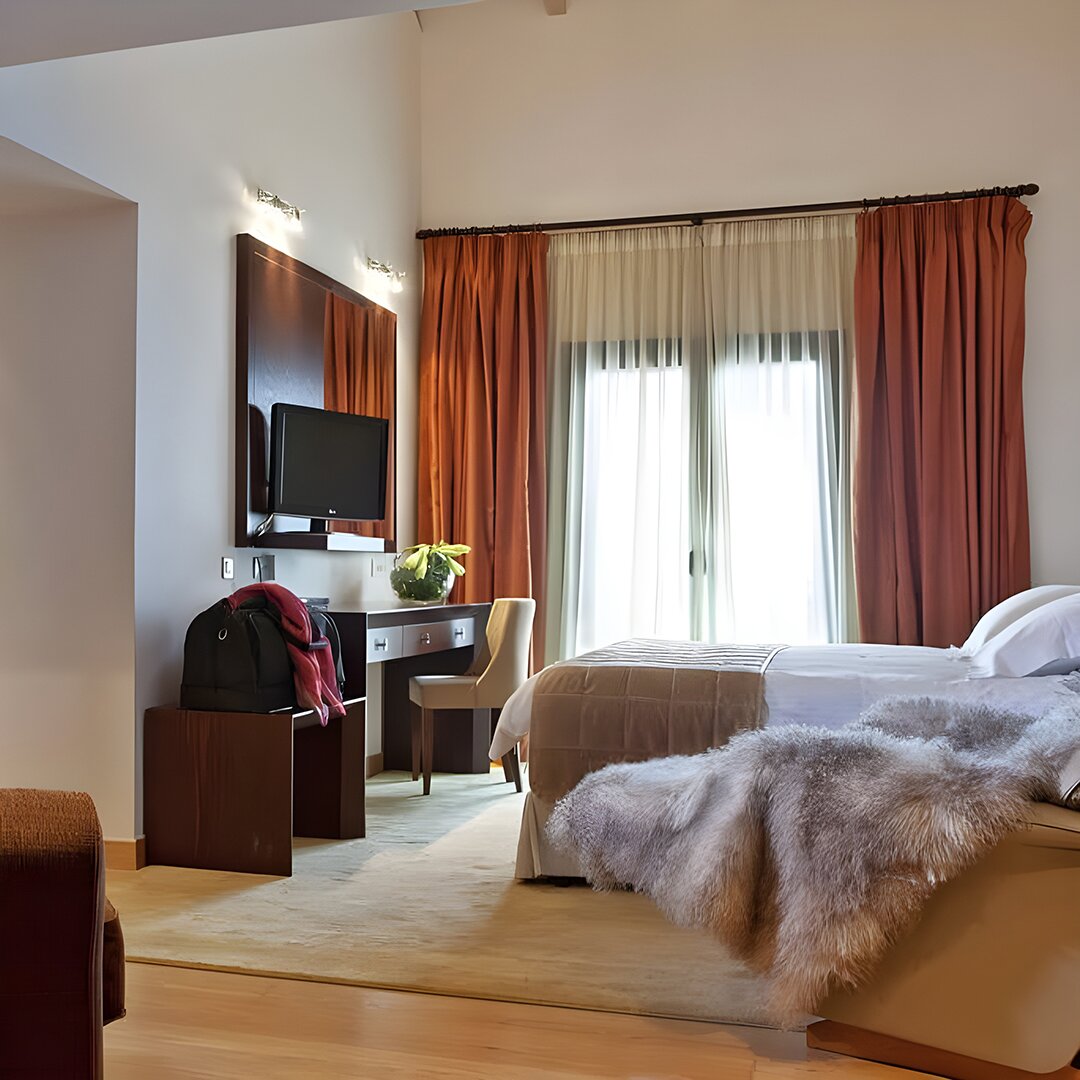 The first impression you get from Canyon Hotel & Spa is the very nice style and the color palettes that have been chosen for its decoration but this is just the beginning, it doesn't fell short in anything we expect from a luxury hotel. That's because it's a memorable place to relax in the mountains, suitable for visiting at any time of the year.
Wonderful luxury spaces everywhere, from the restaurant to the bar and from the garden to the pool. If you need a radical renewal the spa is the place that will catch your interest most of all. Jacuzzi, turkish bath, sauna and massage are available, for more details please contact the hotel.
The rooms are distinguished in Standard, Deluxe, Superior and Suites, they are spacious with warm colors, nice lighting and oak furniture. As in all areas of the hotel you'll find here leather seats too. The bathrooms are indeed remarkable as they have been designed as points for individual care. They are large, luxurious, with beautiful colours and include a bathtub or hydromassage column and branded toiletries. Special mention should be made for the Suites which include a loft with wooden stairs, king size beds, a living room and 2 bathrooms.
The hotel breakfast is rich and has been certified as Greek Breakfast by the Hellenic Hotel Chamber.
It's located in a privileged spot in the city center right next to the pedestrian street of March 25th.
Book at Kalavrita Canyon Hotel & Spa