Hotel Mani in Areopoli
For my stay in Areopoli I chose Hotel Mani. It is located in a central spot, at the entrance of the city, easily accessible and you don't have to look for it because it is one of the first buildings you come across as soon as you enter Areopoli.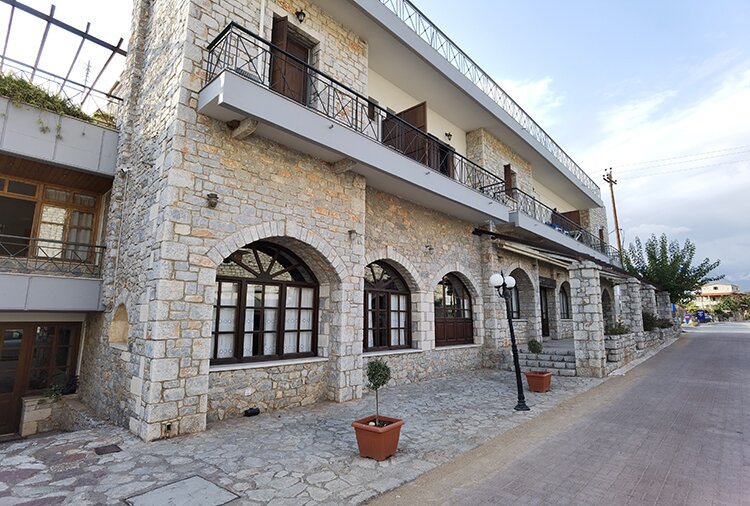 A great service is the private parking with several spaces behind the hotel. In the evening it closes with a bar and if you want to move you have to get the key from the reception.
The rooms are comfortable and practical, 38 in number divided into double, triple and quadruple rooms. On the plus side are the very good wi-fi signal throughout the hotel and the maniatikes pies at breakfast.
You can walk to the square of Mani while there is also a mini market very close to the hotel.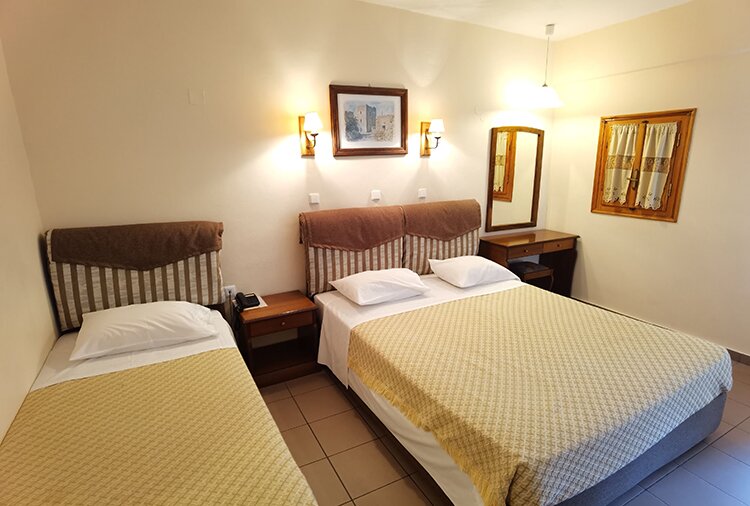 Three bed room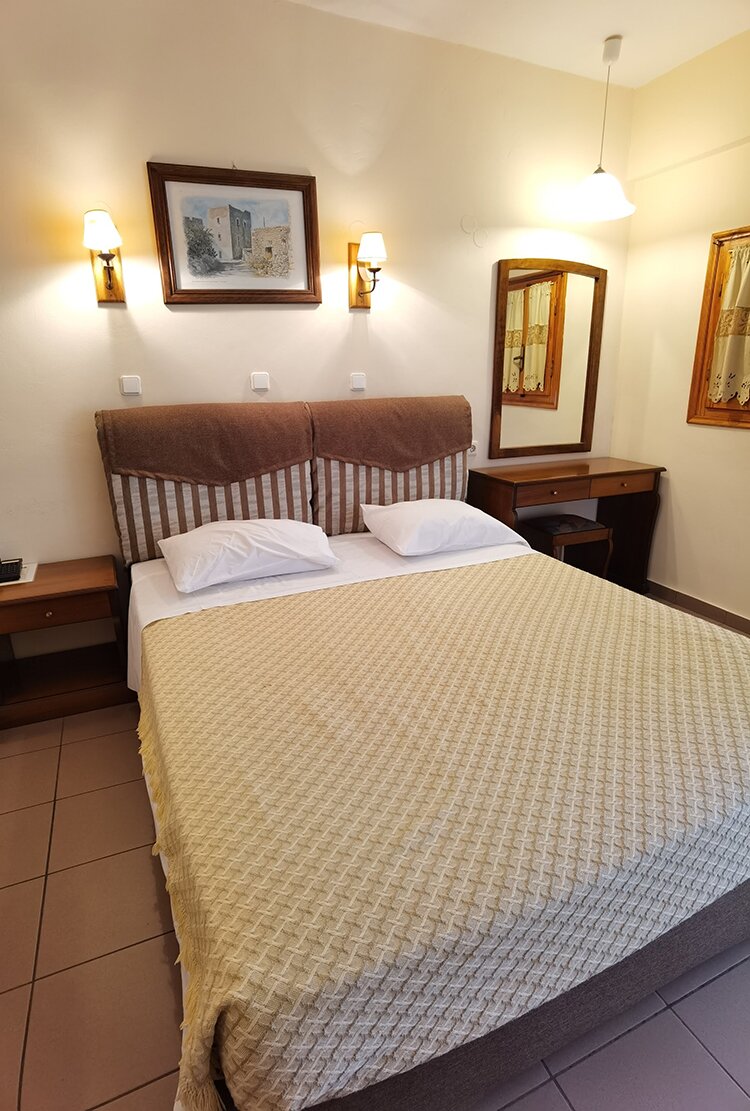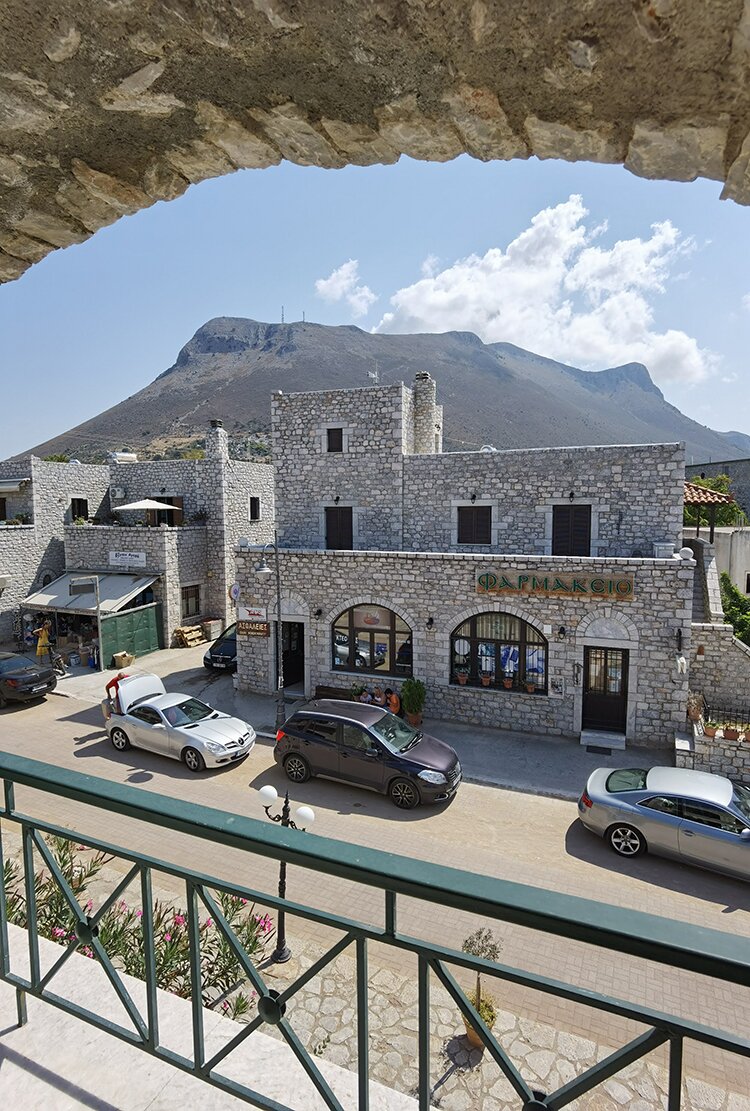 The view from the balcony