Hotel Kapodistrias in Nafplio
One of the oldest hotels in Nafplio in the listed building of 1830, multi-storey and multi-level, a classic feature of its time, with fantastic views of a neighborhood with many neoclassical. The accommodation experience is excellent.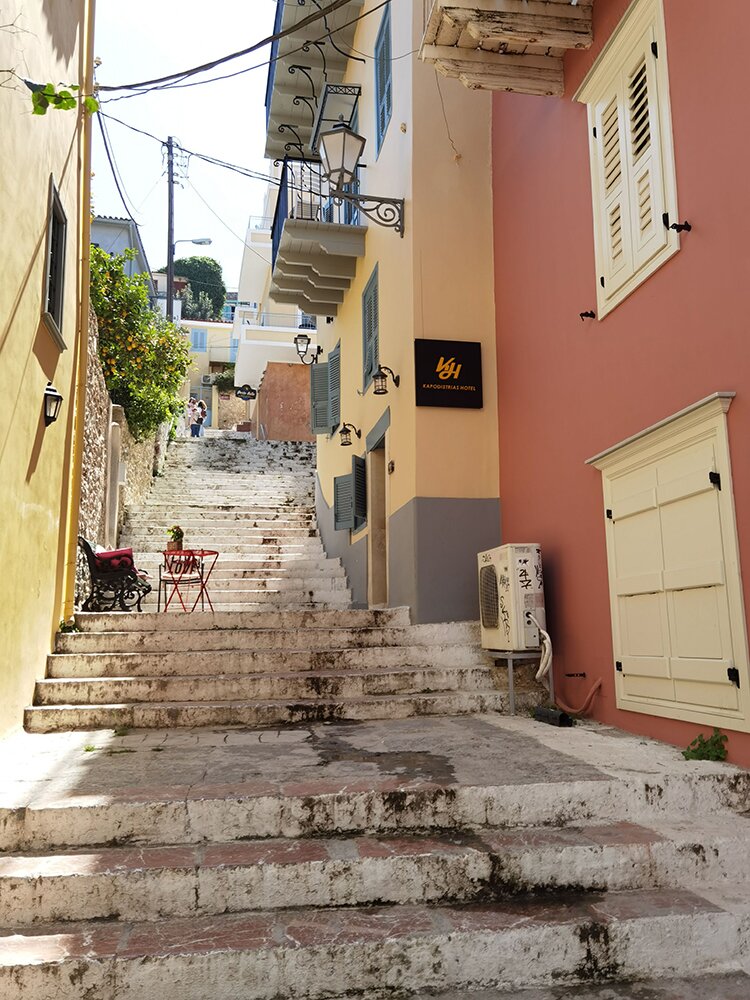 It is located in a central and quiet place above Syntagma Square on the stairs leading to Akronafplia. At 20 Kokkinou Street on a street stair perpendicular to Staikopoulou Street.
See the photos below.