Aethra Boutique Rooms in Nafplio
Aethra Boutique Rooms is a new presence in Nafplio, opened shortly before the coronavirus pandemic in 2019.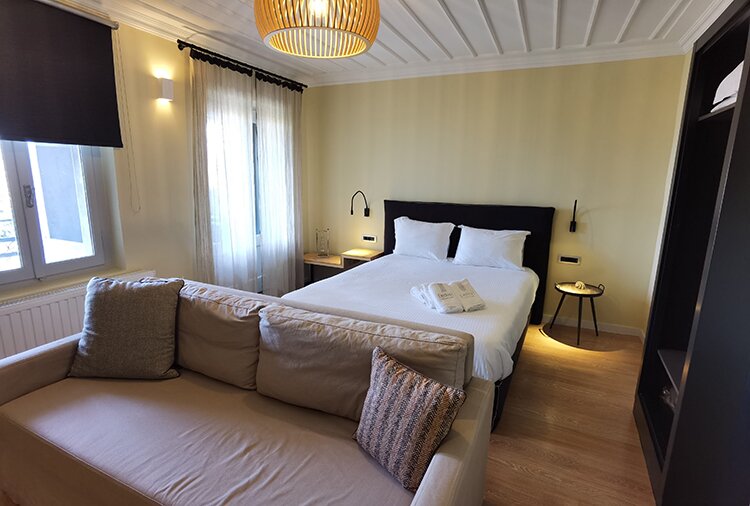 It is located in one of the best neighborhouds of the city, on the slopes of Akronafplia with amazing views and surrounded by neoclassical buildings. It has 10 rooms, 8 double and 2 quadruple suitable for families. In the lovely courtyard breakfast is served in summer under the shade of the trees.
See the photos below.