Farm Papakia: a place for children in the natural environment
Papakia has everything we ask from a place where children will be busy for the whole day: pond, small animals, large playground, easy supervision, cafe and restaurant.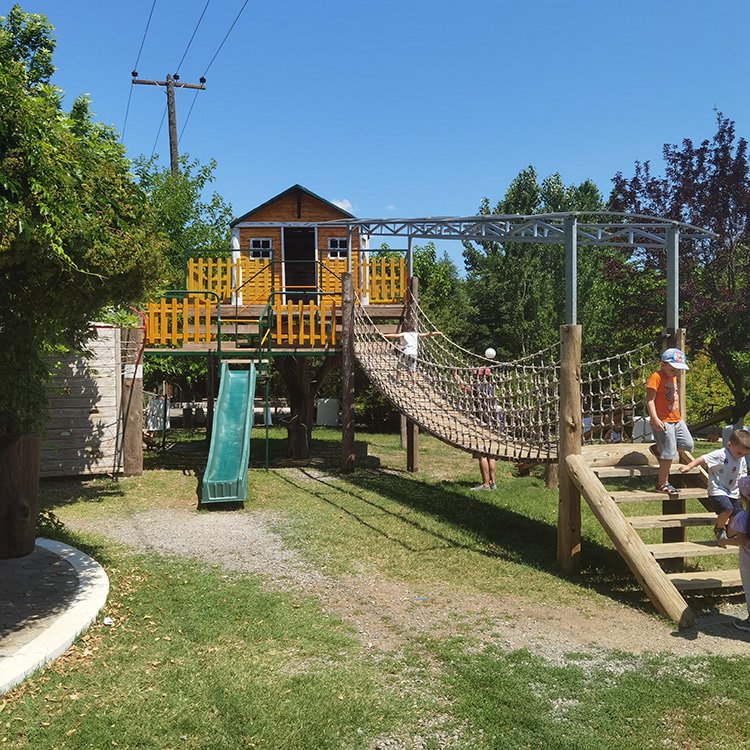 The tree house
At Karytaina in mountainous Arcadia, 25 minutes north of Megalopolis, in a natural environment with dense vegetation, is hidden an oasis of joy and play that every child dreams of going.
In the playground the tree house and the cable car dominate where the children will surely play with most of the time. There are also swings, seesaws, balance games and a cable car for very young children.
Inside the playground there are wooden tables and benches for coffee so that parents can easily supervise their children in the same area, of course there is enough shade as there are trees and sunshades.
The animals are in an area shaped like a small zoo. The herd of deer stimulates the children's interest as they can feed and caress them. In addition to deer you'll also see ostriches, donkeys, pheasants, partridges and turkeys.
And after all that here comes the best, time for the restaurant! Enjoy the gorgeous homemade dishes such as:
handmade patty burger from deer and wild boar
braised deer
deer spaghetti
vlach carbonara
beef in the pot
There are also children's dishes:
handmade beef burger
spaghetti with minced meat
Near the restaurant there is a pond with a bridge and ducks as well as a playground to play while you eat.
Papakia has a large parking space. Admission is free.
Telephone: ++30 27910 31309.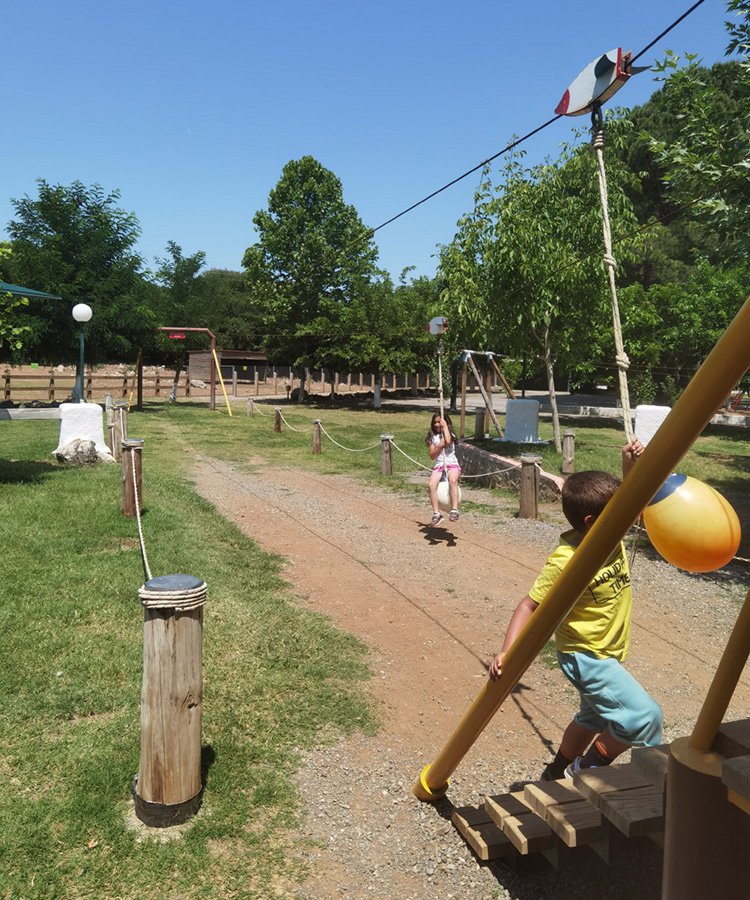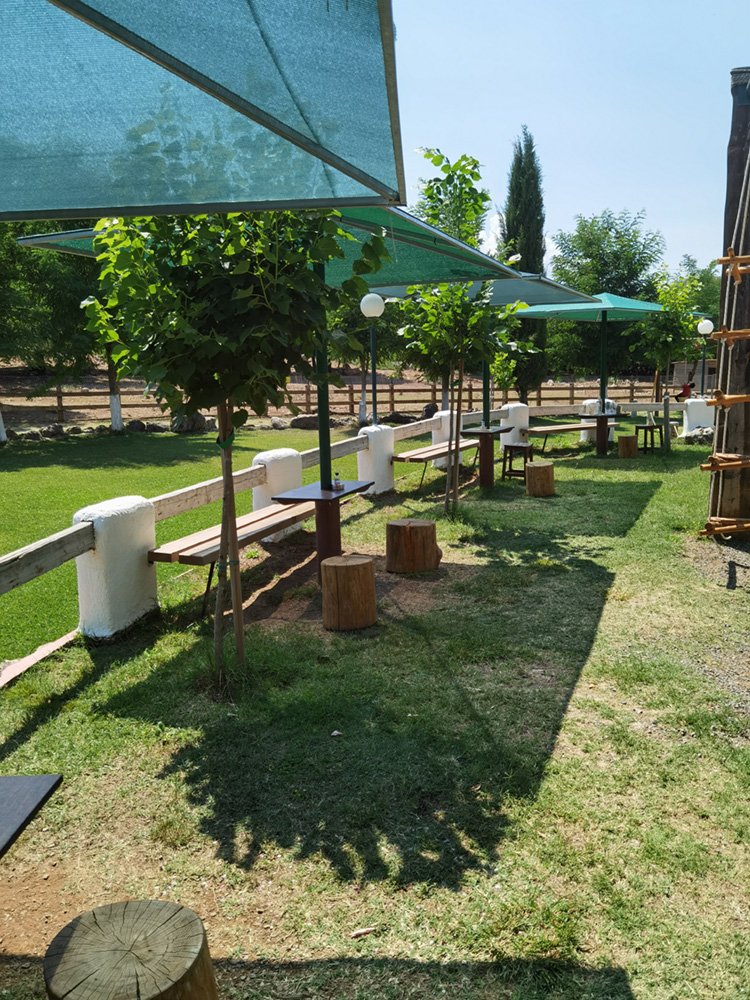 Τhe cable car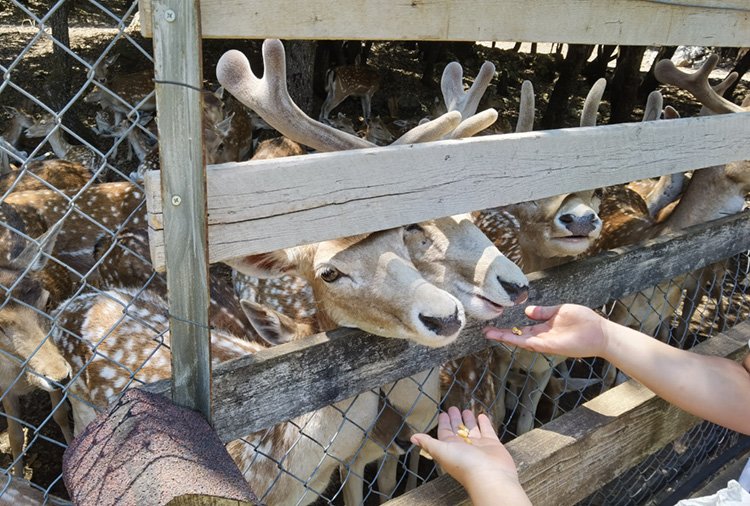 The cable car for the very young children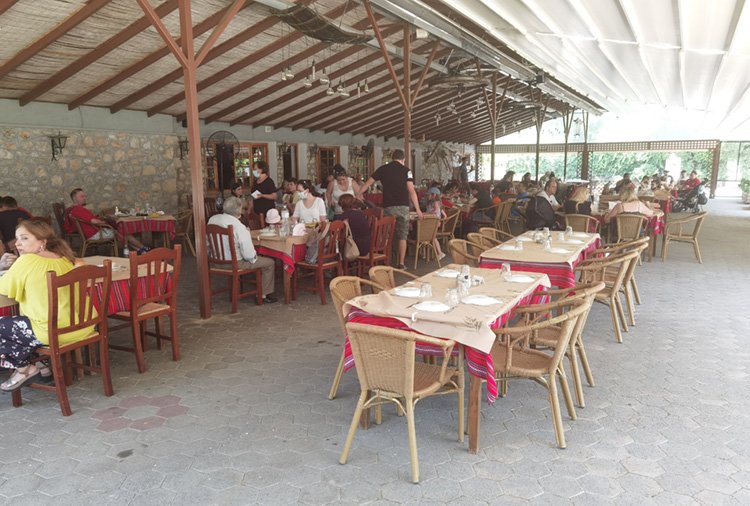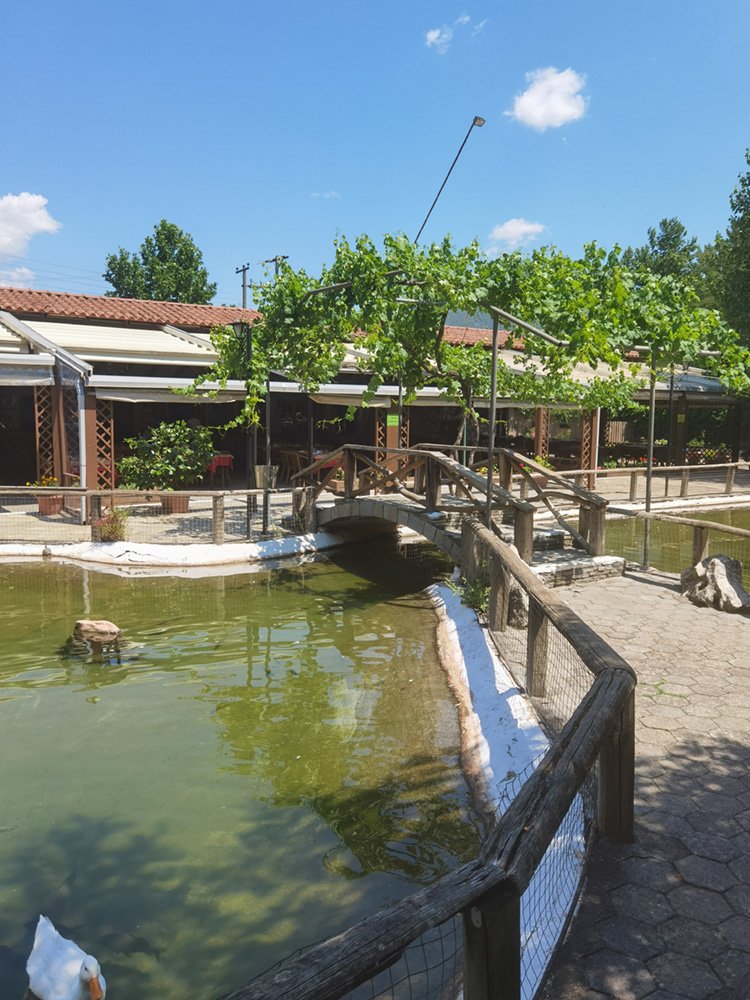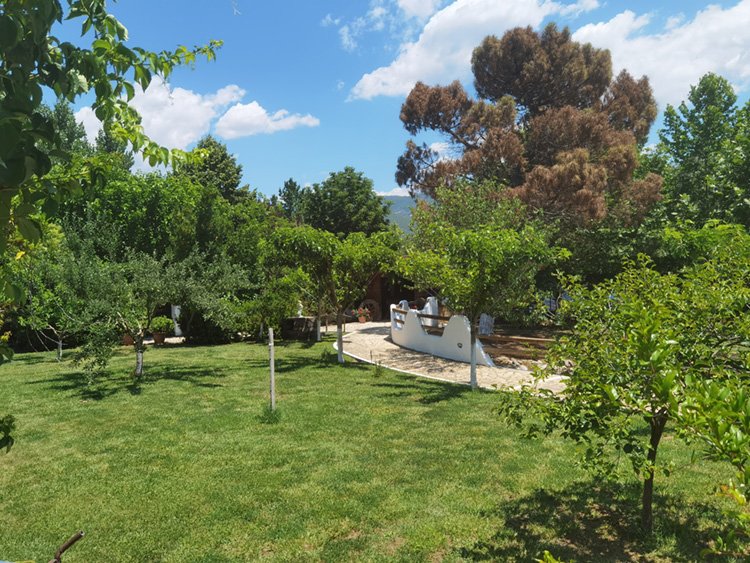 The restaurant
The pond outside the restaurant