The Ranch - The most popular destination for children
At Sofiko in Korinthia prefecture is located the most popular destination in the Peloponnese for activities and sports for children. See below many informative photos and read information.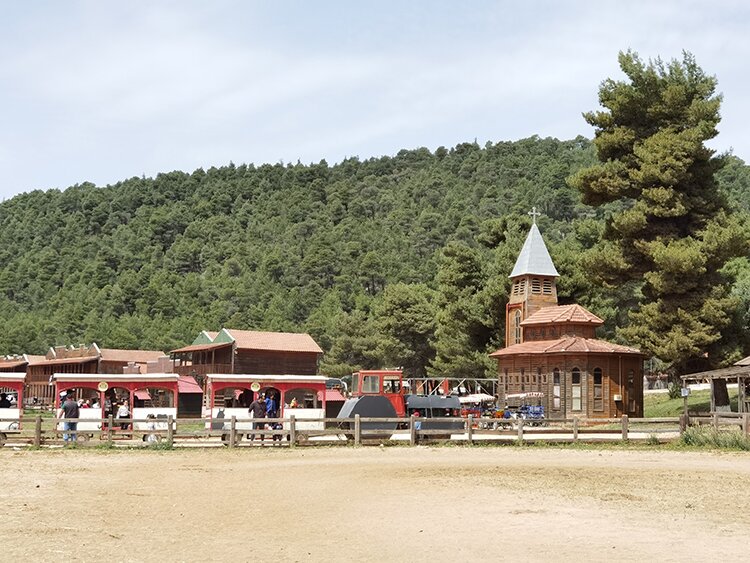 In a peaceful location hidden in the pine-covered mountains The Ranch has been giving smiles and joy to all the children since 1999. Quite innovative as an idea, it is constructed as a ranch and village of the Wild West. In the village the houses are built with the typical wooden architecture, it has a main road with a square and around it are the stadiums.
At the ranch the children can come near horses and ponies to caress them and if they want they can ride them for a walk in the fenced area.
In the church you will find bicycles for all ages for endless rides on the road and the grass.
Riding the train is another activity. Take a tour of the Ranch while passing by a place that hosts goats and deers.
The above three activities, ie the pony or horse ride, the bike and the train are included in the ticket price and you do not need to pay extra money. Children can do these activities as many times as they want.
For children sports clubs The Ranch offers a wide range of sports activities: soccer, basketball, tennis, archery, swimming pool, rodeo and climbing.
Ranch's camp is also well-known during the summer.
In terms of food you will find a restaurant and a bar. If there are many sports clubs that day, it is very likely that you will not find a place in the restaurant. At the bar you will find fast food-style food such as club sandwiches and burgers. In the square there is also a canteen where skewers are grilled.
Admission is 8 euros.
See more photos.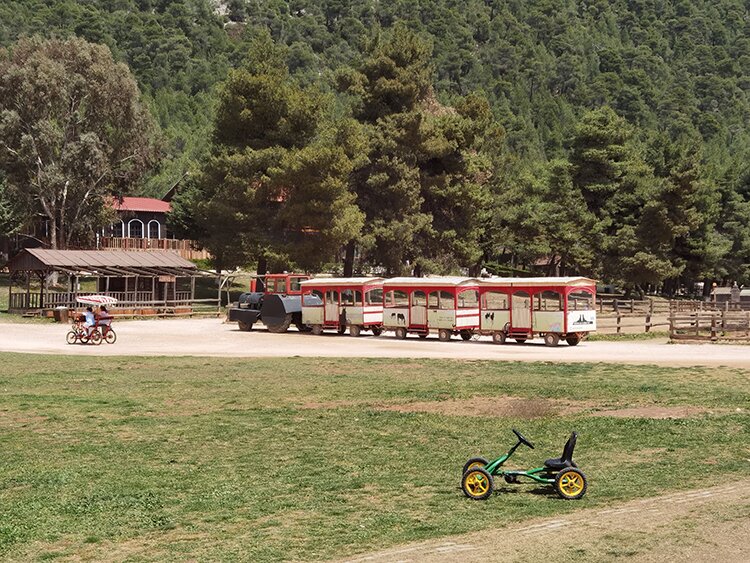 The train and bicycles, in the foreground for small children and on the left for adults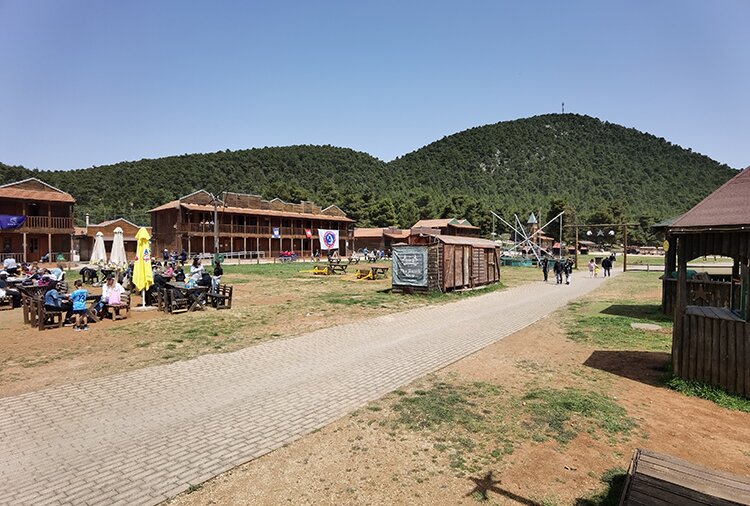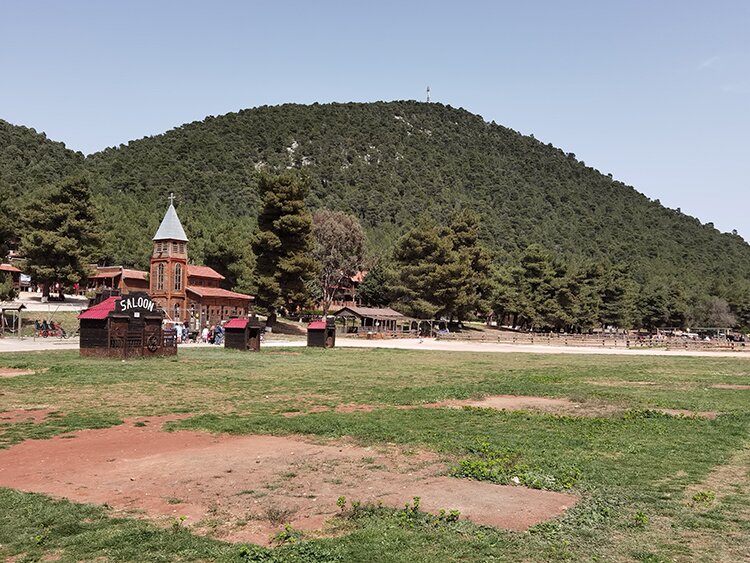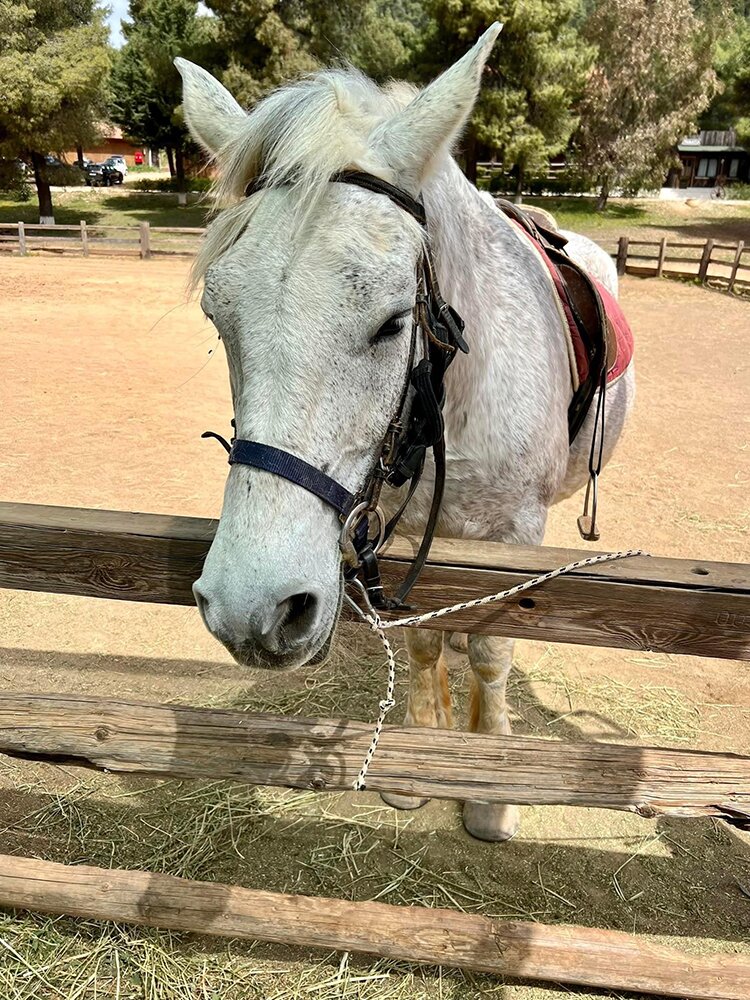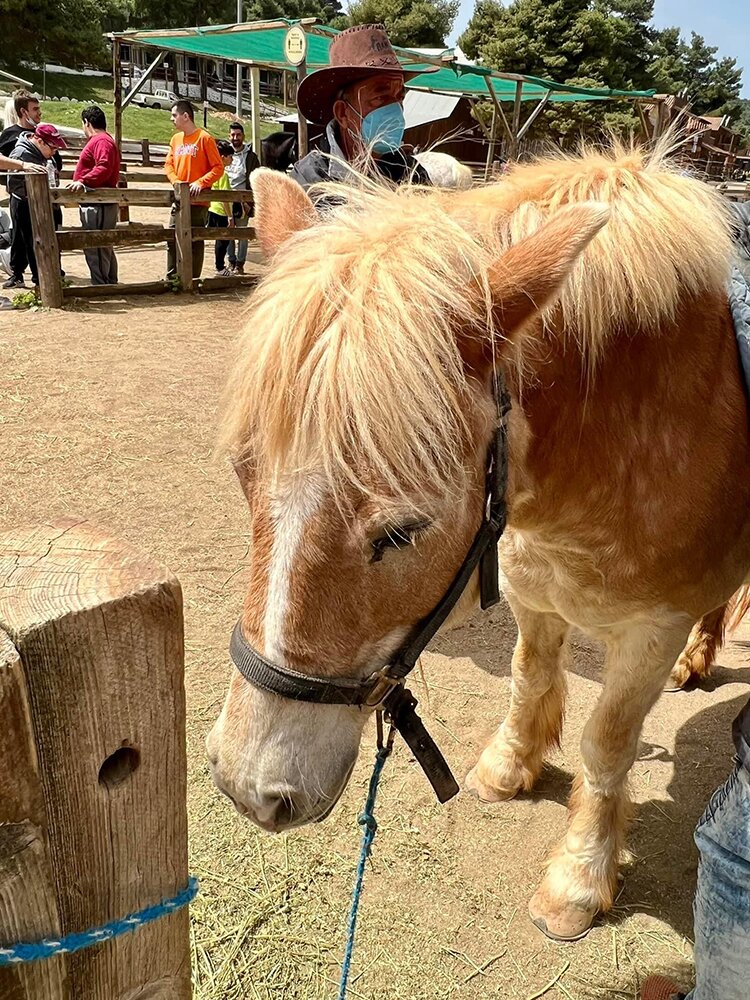 Ponies can be easily ridden by even the youngest children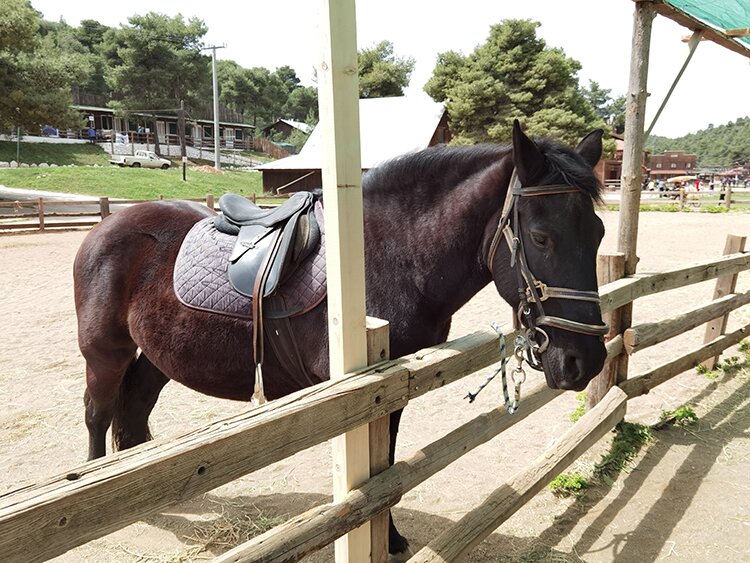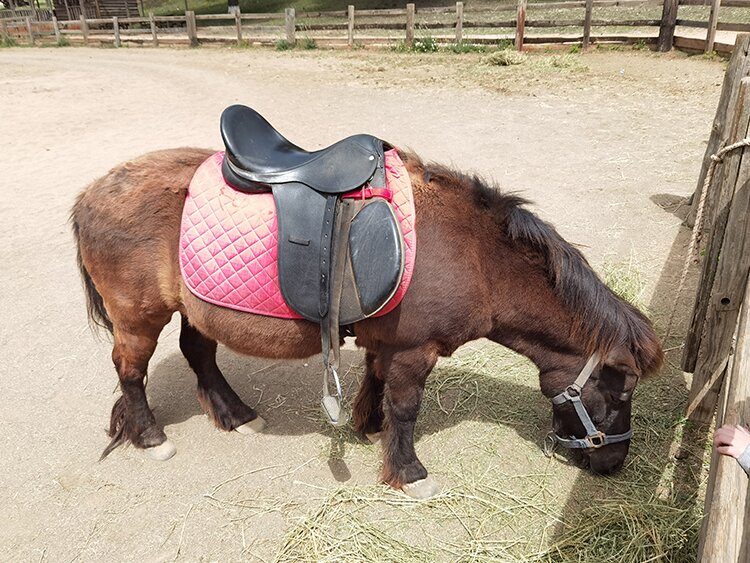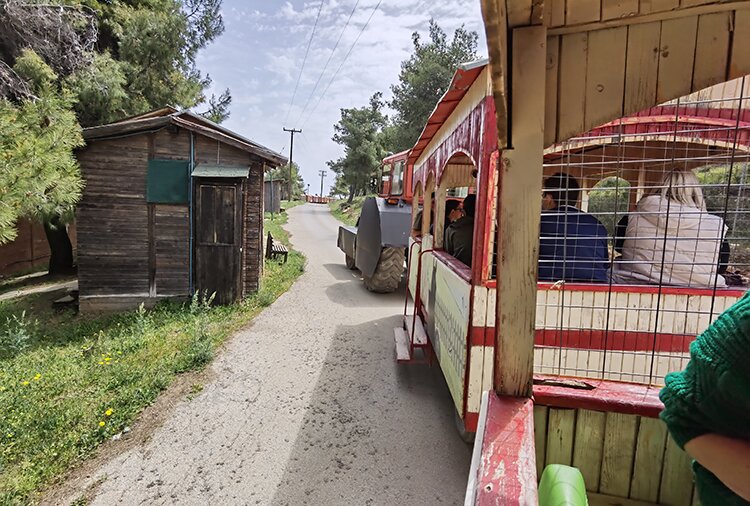 A ride with the train
Ridding the pony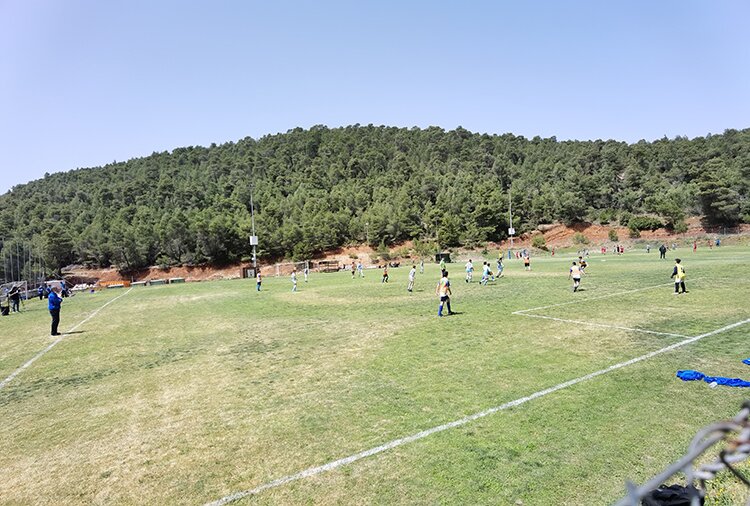 Soccer field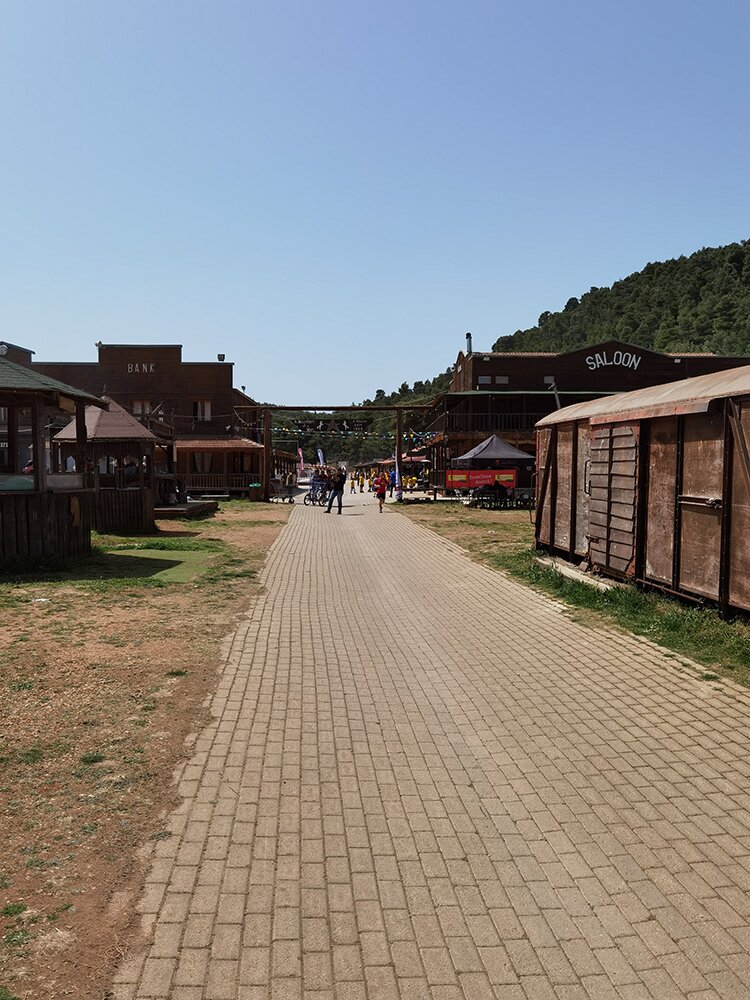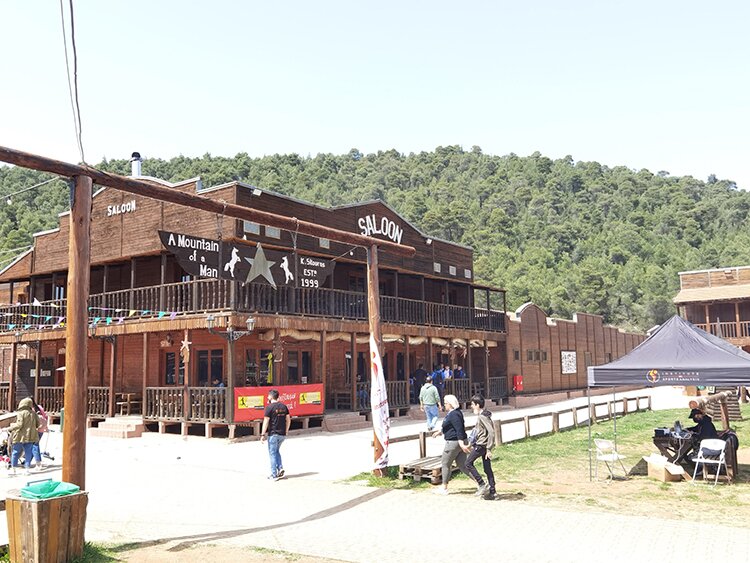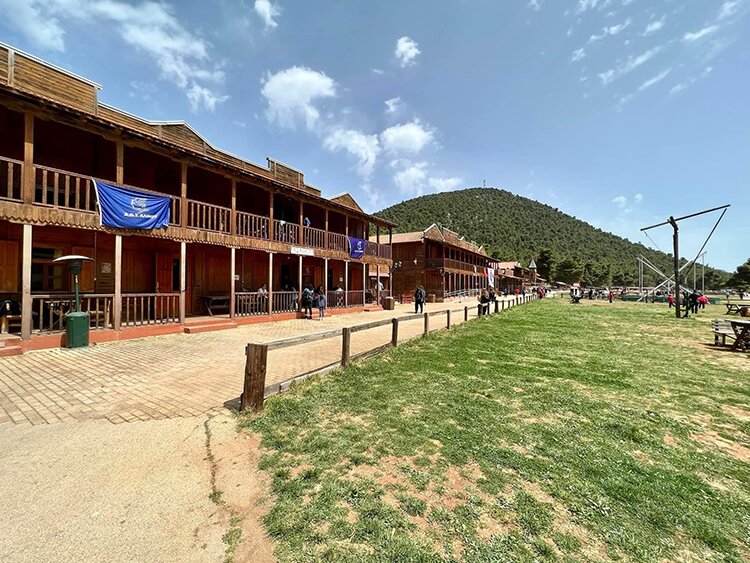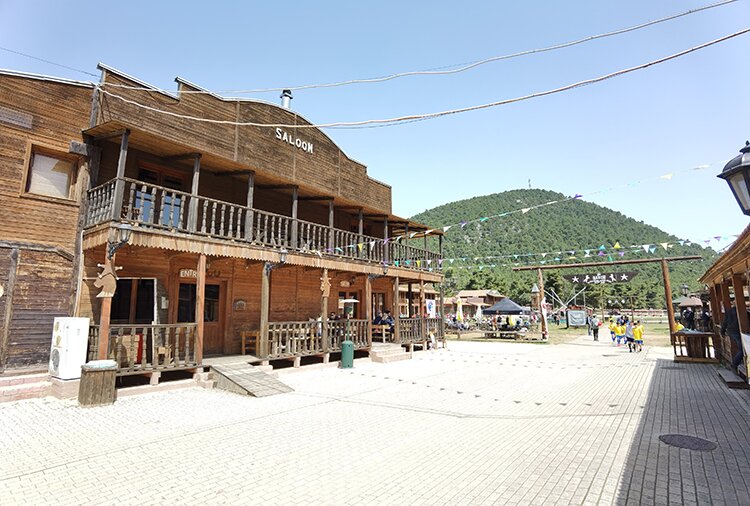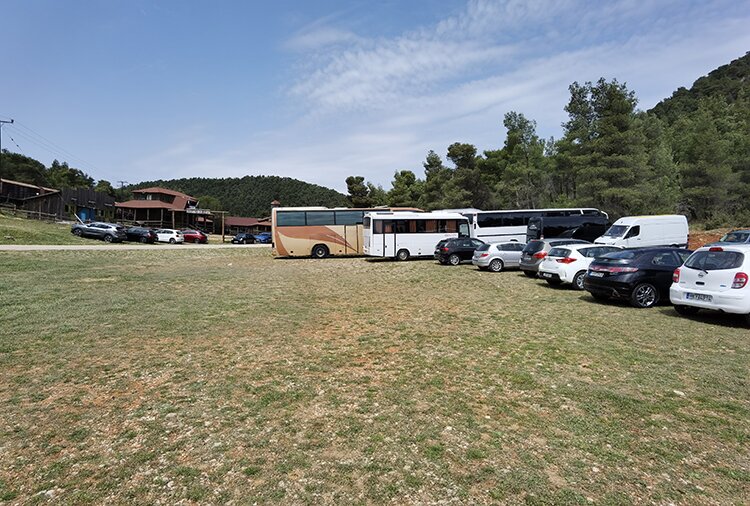 The parking lot