The Mycenaean bridge of Kazarma [Video + Map]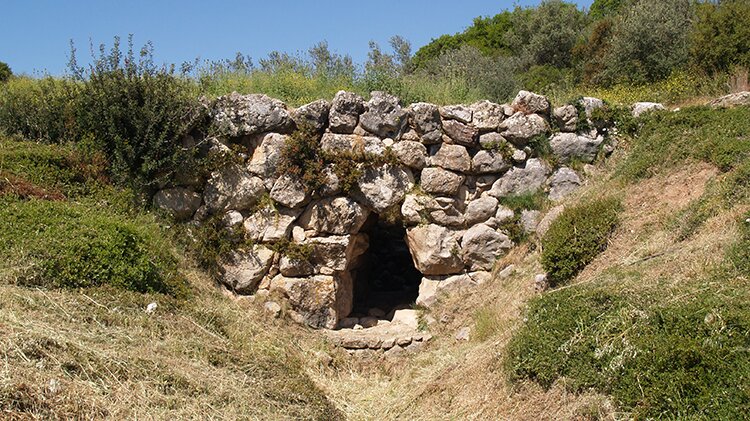 The bridge of Kazarma or Arkadiko, from the name of the village of Argolida where it is located, is the oldest bridge in Europe, it is said to be the oldest in the world. Although older than the Trojan War, time has left it unscathed in its passage. Despite its 3,200 - 3,500 years of age it is literally as it was when it was built.
Its construction is simple, boulders placed on top of each other without any connecting material form an arch for the waters of the stream to pass through. The arch is laid on the ground with stones so that the bridge is not eroded by the waters.
According to research it is wide enough for mycenaean chariots to pass through. It is also strong enough that today a car can easily cross it.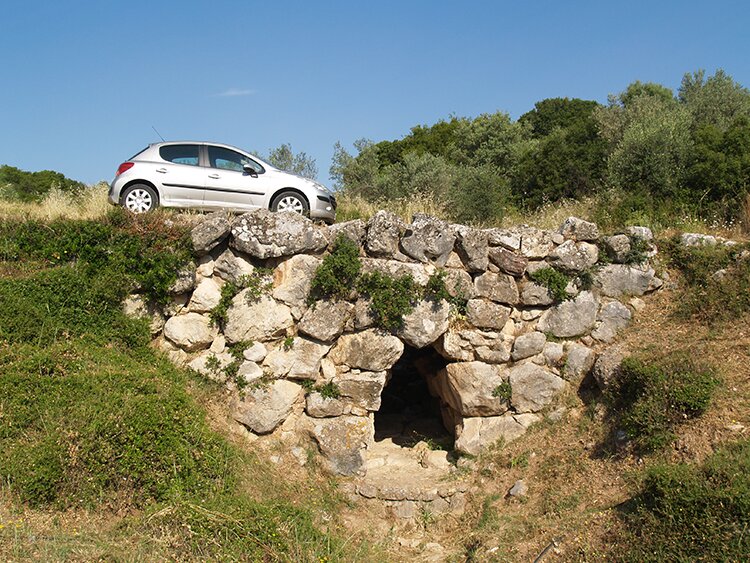 It is located on the ancient road that connected the Mycenaean kingdoms of Argolis with Epidaurus. A little higher you can see the Acropolis of Kazarma which is located in the territory of the small Mycenaean kingdom of Lysa on the plateau of today's village Agios Dimitrios.
Of course there was not only this bridge on the ancient road. There is a smaller one, I am quoting a photo of it below, while inside the village of Arkadiko there is another one covered from the ground up. It is said that there are a total of 17 bridges and of course all of them together are the oldest in Europe and perhaps in the world.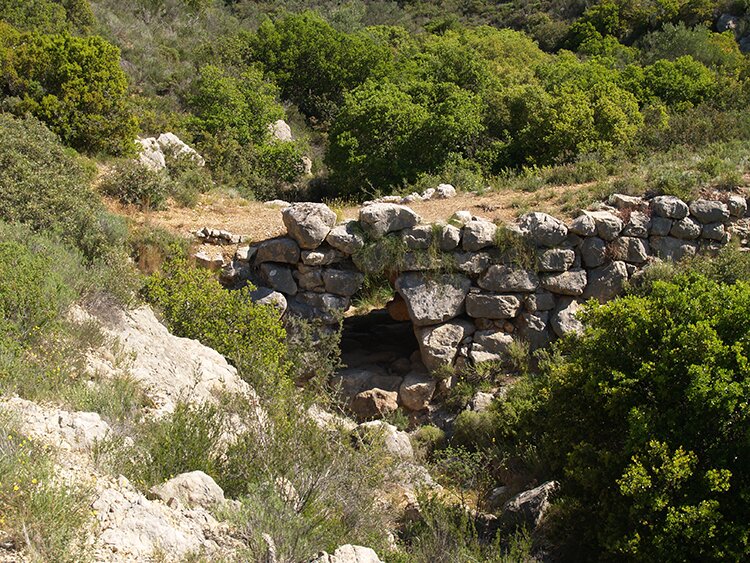 The second bridge, there is a sign and a short trail leading there