The coast of Amorgos is generally steep with few coves, especially on the southern side. The highest peak is Mt Krikelos with an altitude of 820 meters. When the meltemi blows there can be extremely strong katabatic winds on the southern side. The landscape is arid and rocky as in all the Cycladic islands.
Harbour of Katapola
36°49'37.88'' N25°51'50.54'' E
Katapola is the main harbour of Amorgos, it's safe from meltemi and exposed from SW to NW winds. Dock to the quay or anchor within the bay. Beware the ferry that docks daily and the local ferry Express Skopelitis. Starting from Katapola you can easily visit Chora and the monastery of Panagia Hozoviotisa, either by renting a vehicle or with local transport.
Services: fuel, water, electricity, laundry, car rental, local transport, first aid station, groceries, eateries
Port authority +30 22850 71259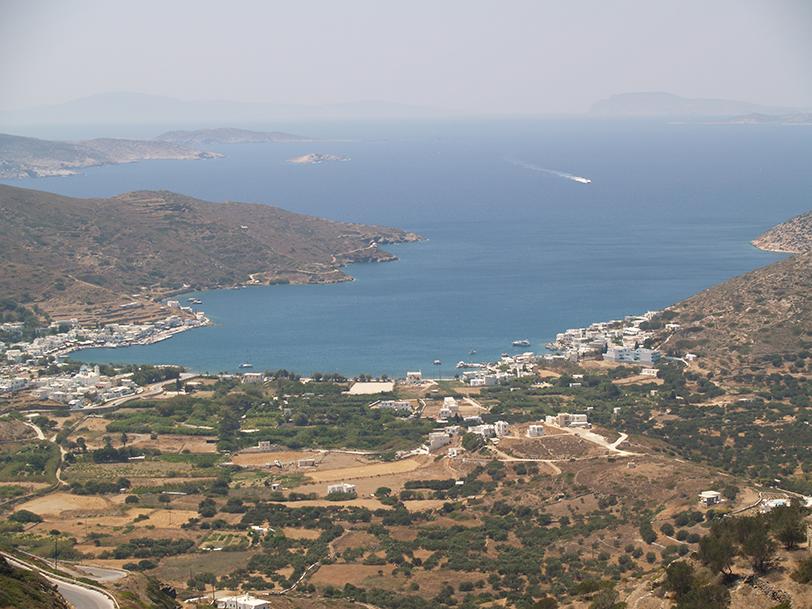 The bay of Katapola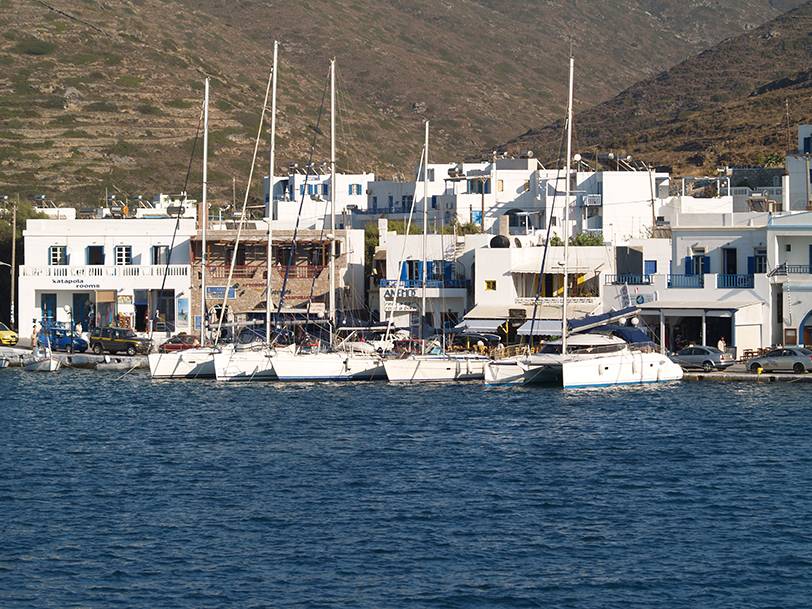 The docks in Katapola
Harbour of Aegiali
Aegiali is the second harbour of the island located in a large bay with good protection against meltemi. There is a nice sandy beach over there. The dock is small and there are only a few docking spots.
Services: water, car rental, local transport, groceries, eateries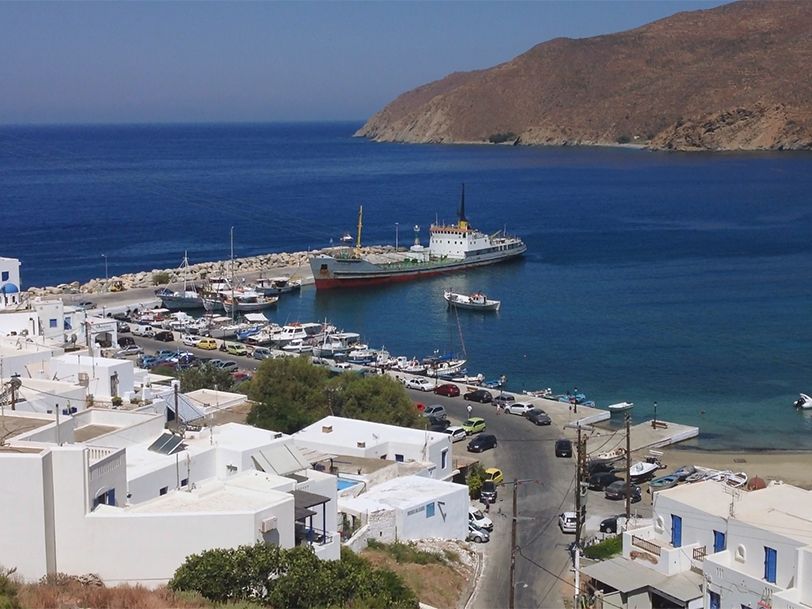 The docks in Aegiali
Nikouria
Nikouria islet hugs the coast of Amorgos and creates a safe bay from all winds. On the one side is the sandy beach of Nikouria and on the other the beach of Agios Pavlos.
The narrow passage is called Kakoperato and you can cross it only with good weather conditions.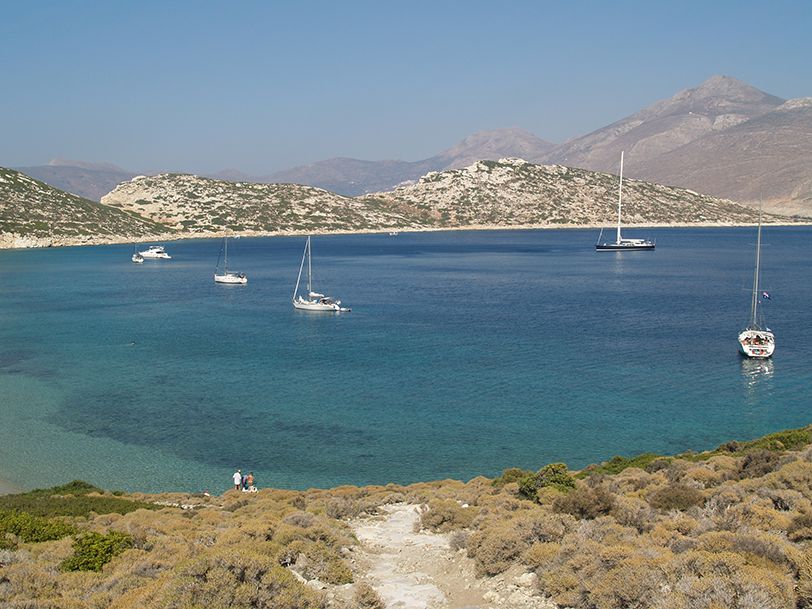 The bay of Nikouria
Circumnavigation
Foinikies - Tirokomou beaches
36°48'52.56'' N25°50'59.02'' E
Two neighbouring pebble beaches near the bay of Katapola.
Agioi Saranda
36°48'38.84'' N25°50'44.12'' E
A secluded beach with pebbles and sand in a deep cove.
Kato Kambos
A deep cove. The beach is nothing special.
The shipwreck
Gramvousa
Islet north of Kalotaritissa. There is a magnificent sandy beach over there.
Kalotaritissa
36°47'34.47'' N25°44'41.49'' E
Shallow cove at the southern tip of the island.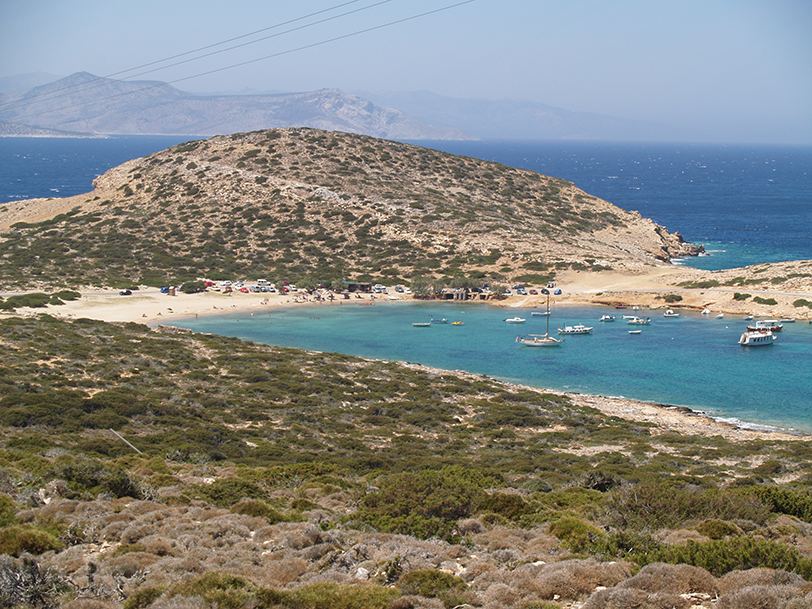 The cove of Kalotaritissa
Chalara - Petrified pirate
Beach accessible only by boat. A rock looks like a petrified pirate.
Sparti
An impressive wild landscape. A cove surrounded by steep cliffs.