Lakkos, the beach of Leonidio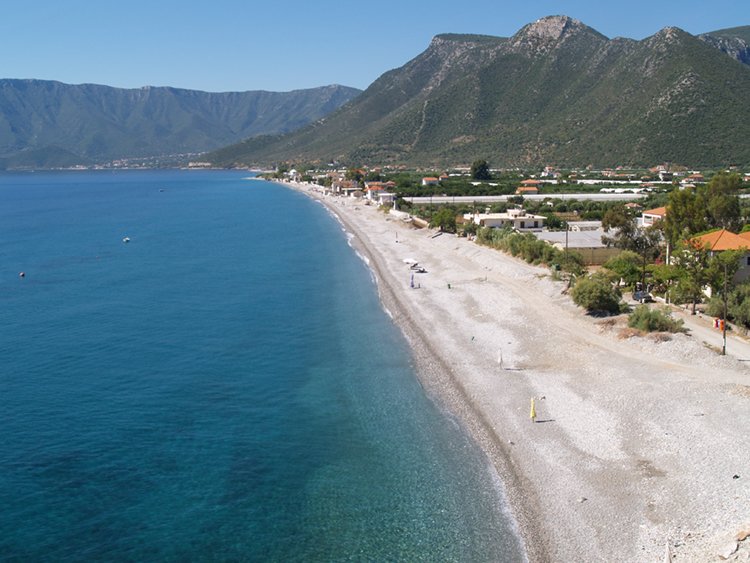 A large and pleasant beach with pebbles at the end of the agricultural plain of Leonidio. Great landscape contrast, on one side the sea and on the other almost vertical mountains. However not many people frequent there, most go to nearby Plaka beach.
Below is a map with the exact location.