In Milos you will find the ruins of the most advanced radar systems the Germans built, two air defense radars which were detecting and locking targets and played a critical role in World War II.
History
To understand how this system used to work we must first learn how it was used in Germany.
The Germans used a radar-based air defense system. Freya was the early warning radar, which was detecting enemy aircraft 100 km away and then the Würzburg Riese fire control radar was locking the targets and keeping track of it from 70 km.
The data was transmitted to control centers where these were determining how many aircraft should take off and towards where.
The system had been widely used since 1942 by the German Air Force (Luftwaffe) for Reich air defense.
From Germany to Milos
Two of these radars were sent to Milos as part of the defense of south-eastern Europe. Milos was of strategic importance anyway as with its large natural port it would be a springboard for further attacks against german targets.
Freya was placed in Topakas, where with its long-range it could detect enemy aircraft in time. Würzburg in Akrotiri, as soon as the targets were entering its range, it was locking them and passed the coordinates either to take off aircraft or to fire an anti-aircraft shot.
Radar locations have an unobstructed view of the Cretan Sea.
What you can visit
The Würzburg radar is located west of Provatas beach, on the south side of the island, on the mountain that penetrates the sea like a promontory. Access is easy. It's good to have a map with you so as not to get confused with the dirt roads.
Freya is located in a remote area, in the west of the island and it's not a good idea to visit it.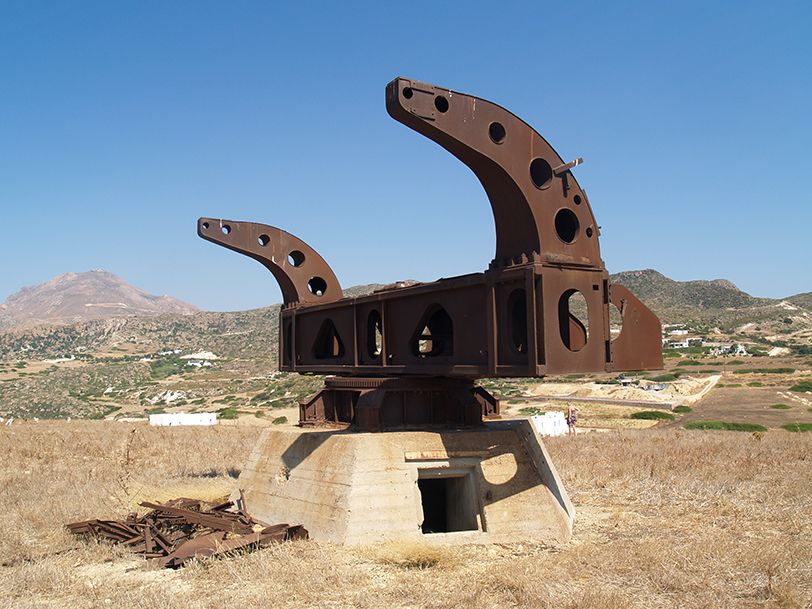 The fire control radar Würzburg in Akrotiri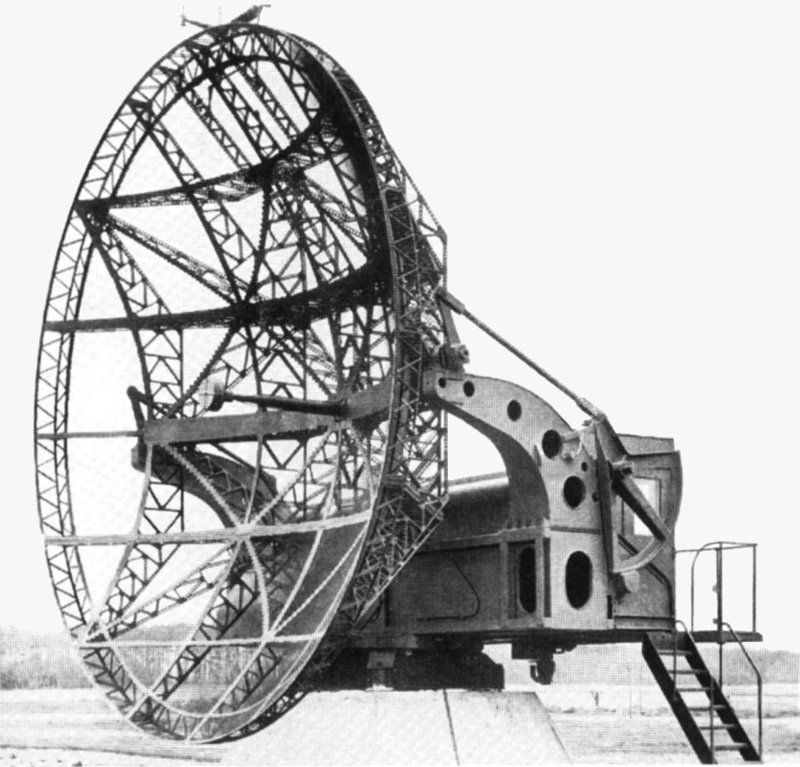 Radar Wurzburg in its original form (photo source radartutorial.eu)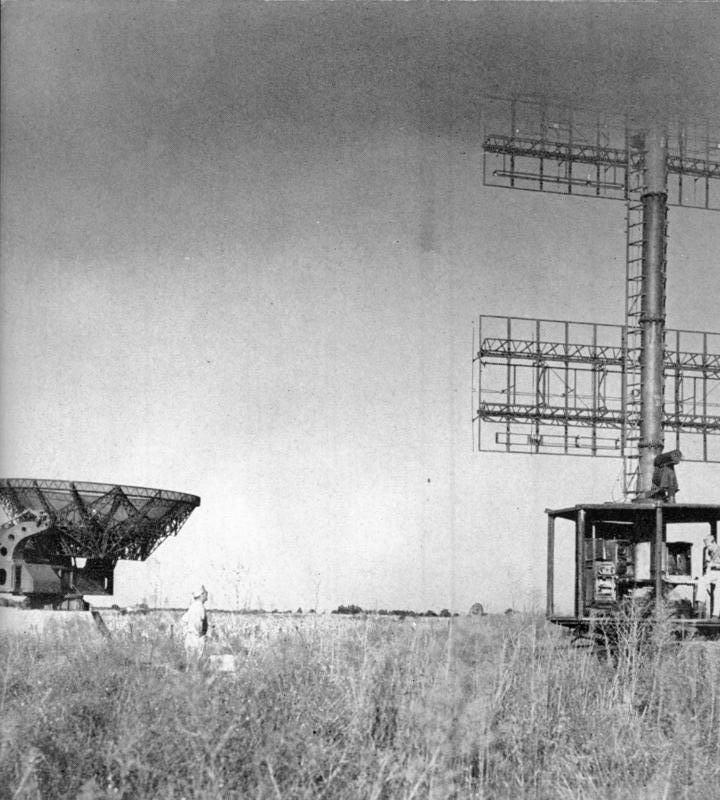 Würzburg and Freya (photo source commons.wikimedia.org)