A visit to Linos Folklore Museum in Solomos, Corinthia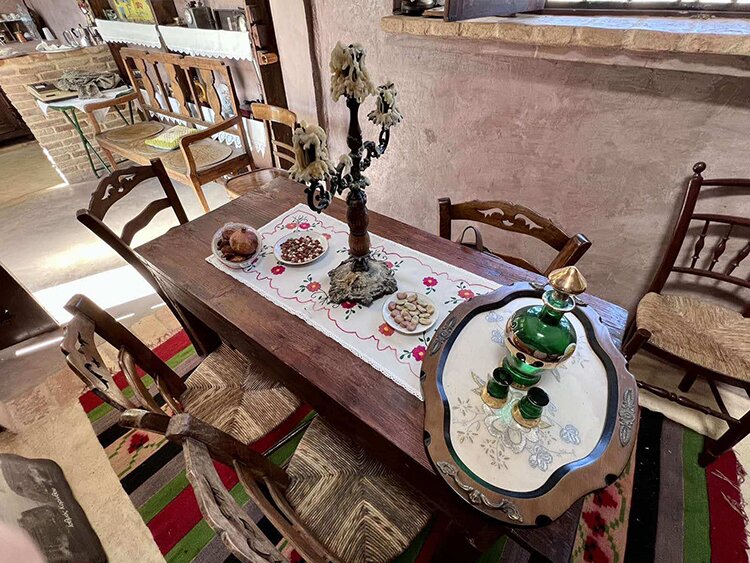 Linos Folklore Museum was created by Mr. Pantelis to present aspects of greek society from the time of our grandmothers. Made in a traditional winepress it is divided into three parts that represent the village house, the old school and the old professions in exquisite detail. Outside there is the winepress and the orchard.
In the village house we see the dining room as it was with the table, the traditional weaving, the wicker chairs, the kilim, the radio and the gramophone.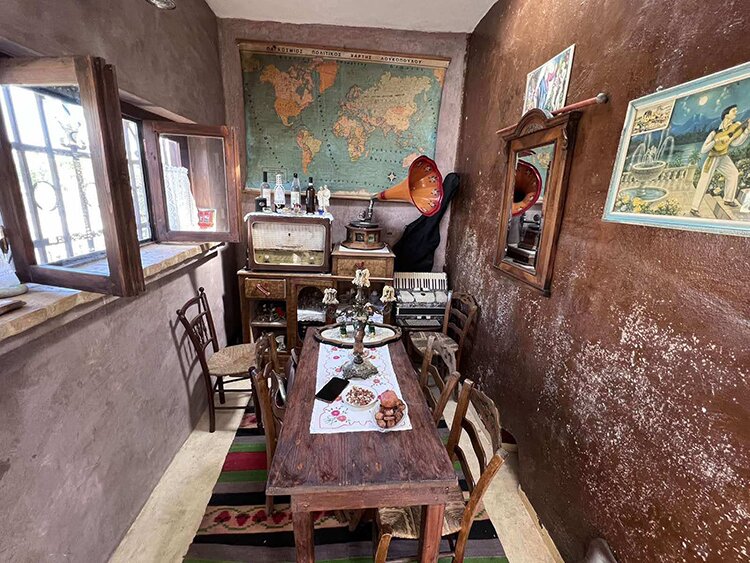 There were no cupboards in the kitchen and the plates together with the glasses were placed on shelves.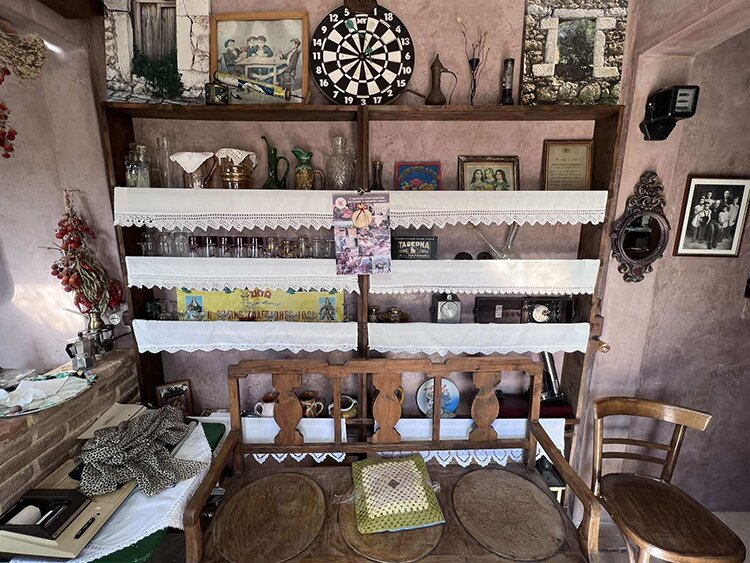 On the bed with the velentza, the blanket of the time, the clothes, the black and white photos and the embroideries.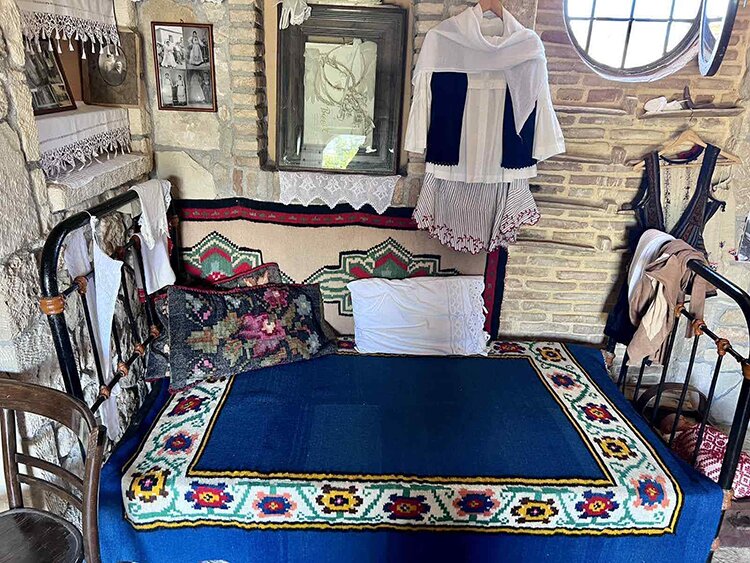 In the living room we see several details, the fireplace, the furniture, the sewing machine and how the decoration was at the time.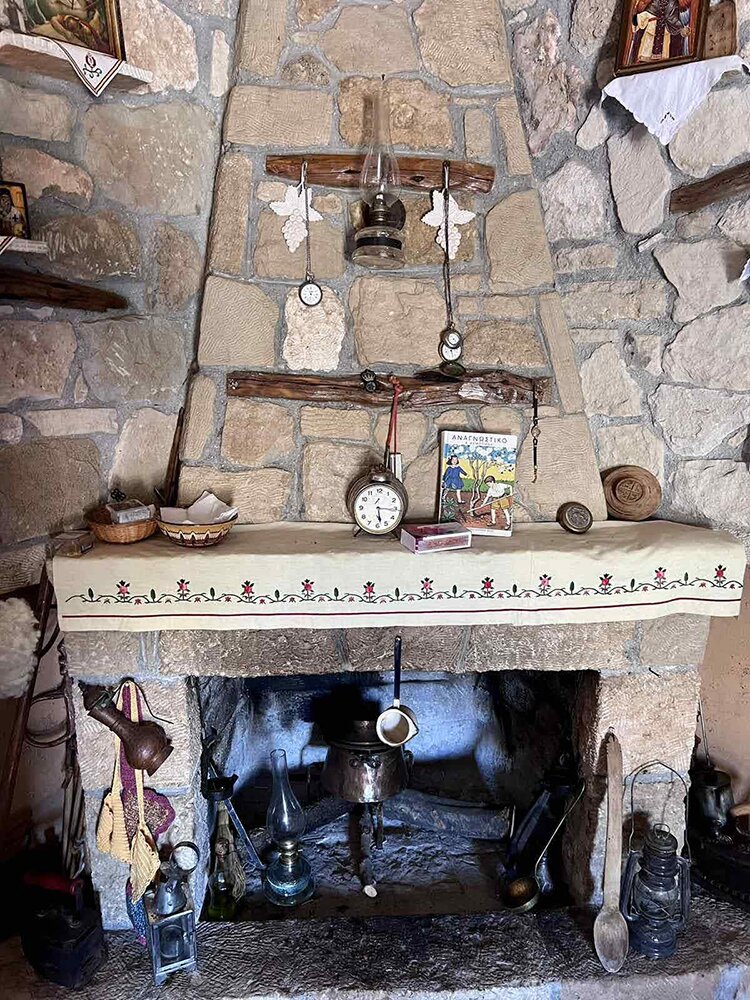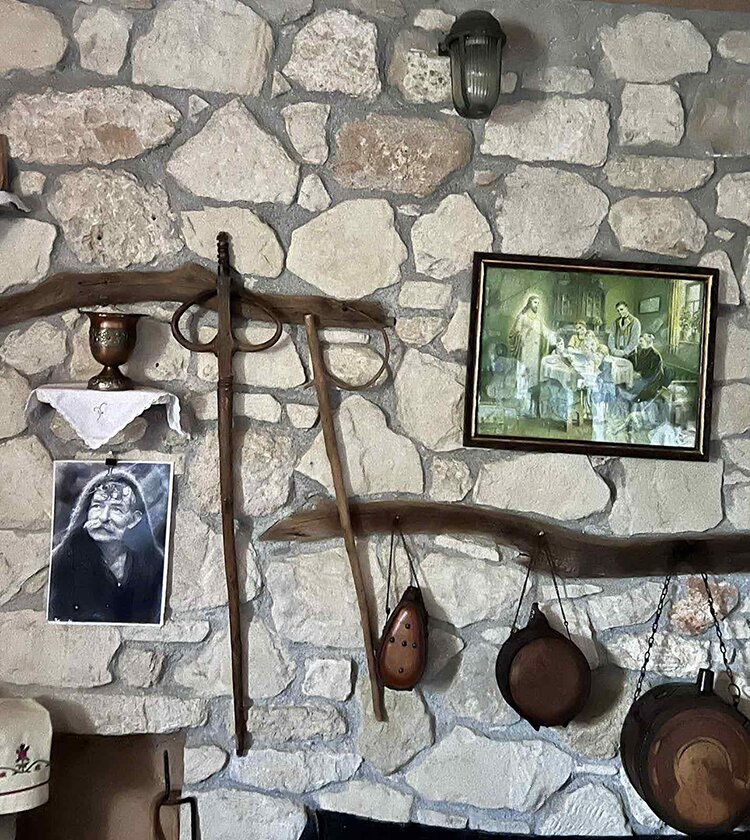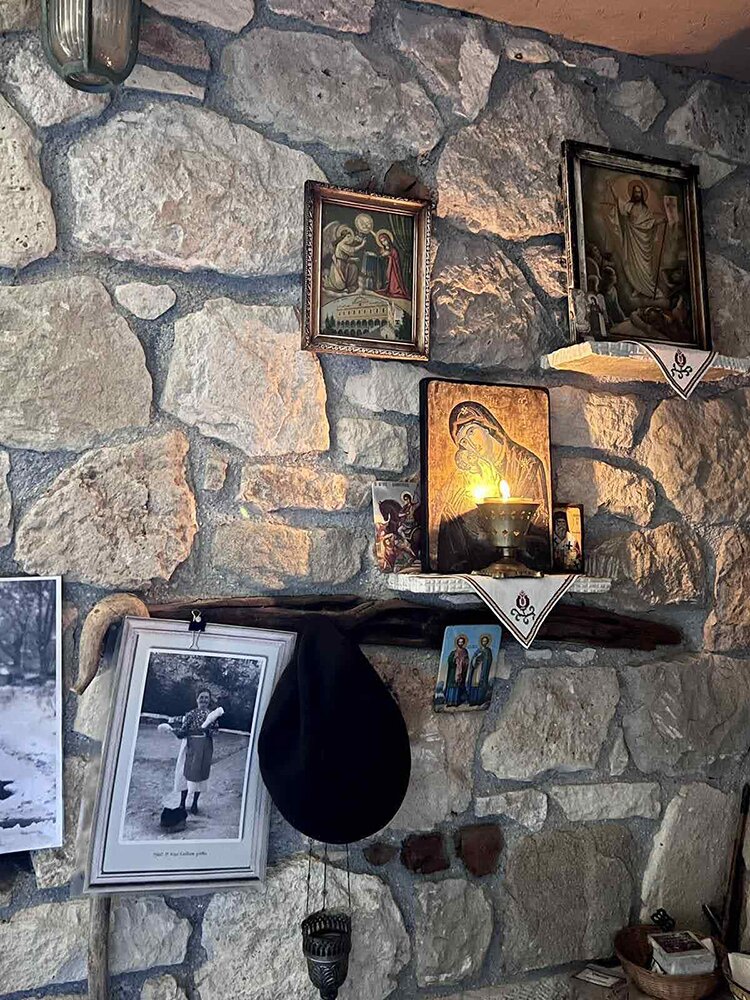 In the old professions we see the tools used by the blacksmith, the carpenter, the shoemaker and of course the loom that many houses owned.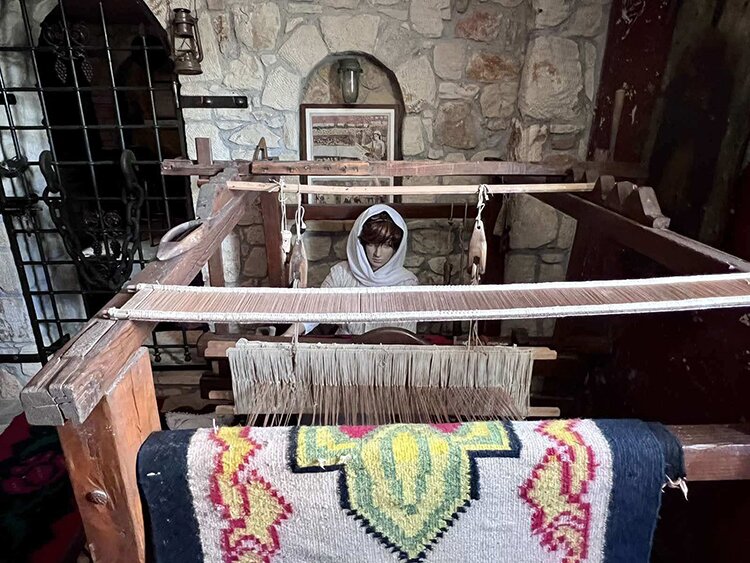 The loom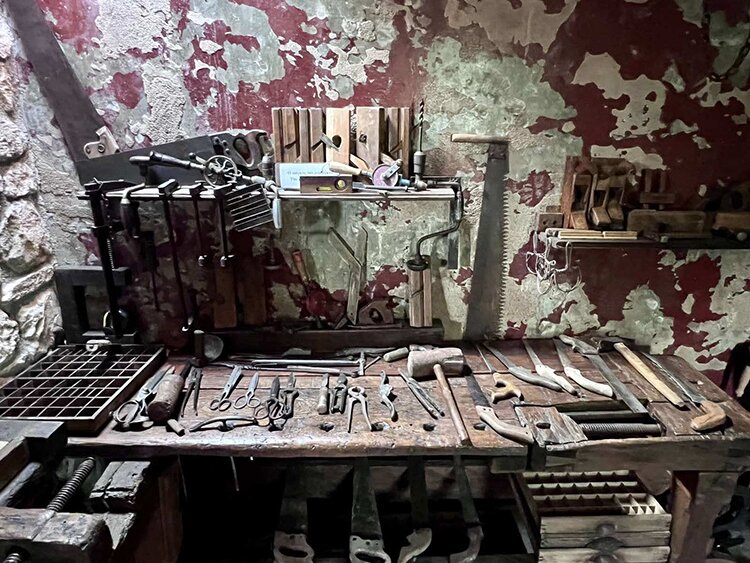 The carpenter's bench
The school is an exact representation of how it was many years ago with old desks, the teacher's desk, the familiar blue aprons (I have worn them myself), old maps, the heroes of the 1821 Revolution, a blackboard, schoolbag and bell.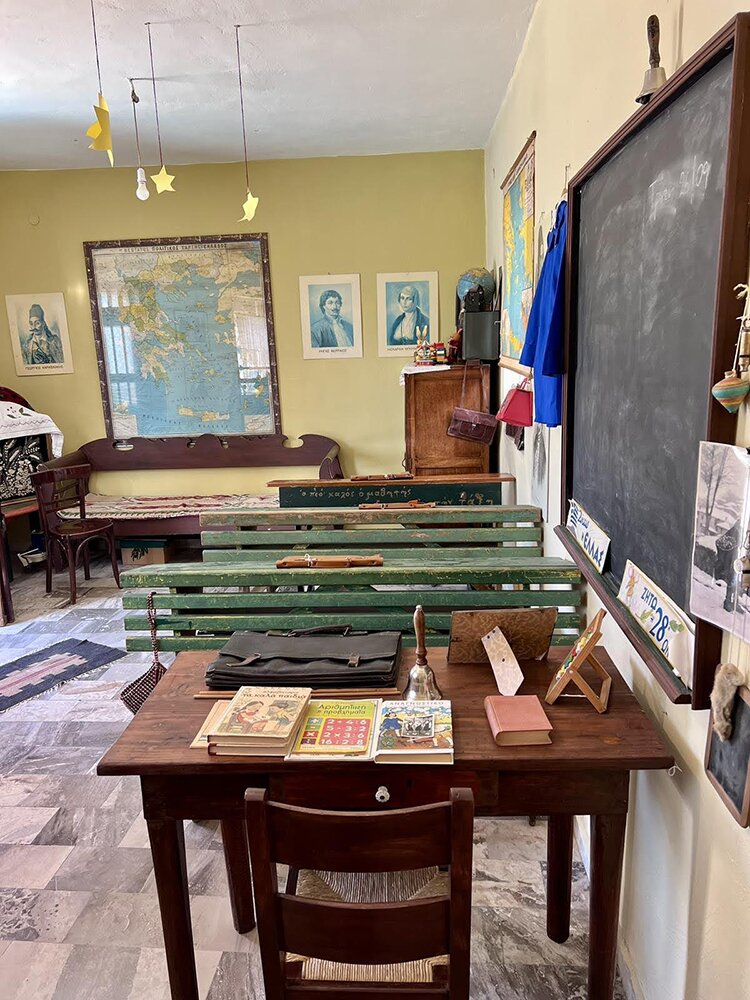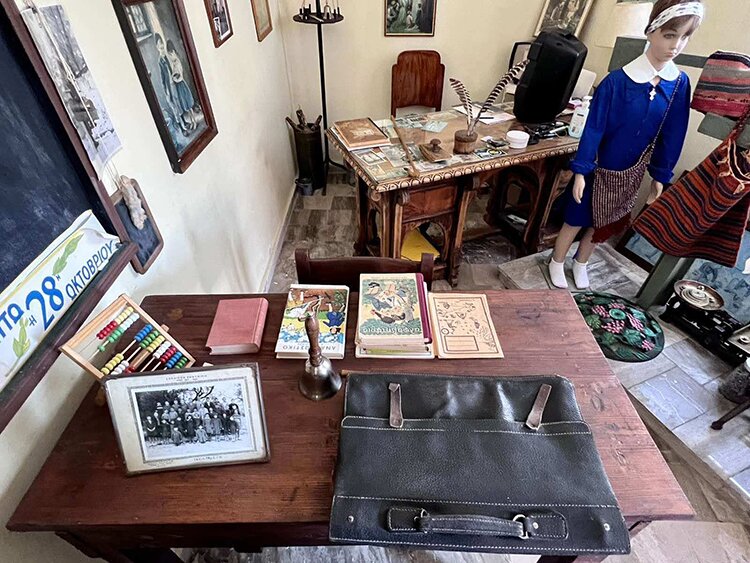 Outside is the winepress with the vine. Here you will learn about the winemaking process, see all the essentials of the process and see a rich collection of agricultural tools. In the orchard you will also see the hens and the rabbits.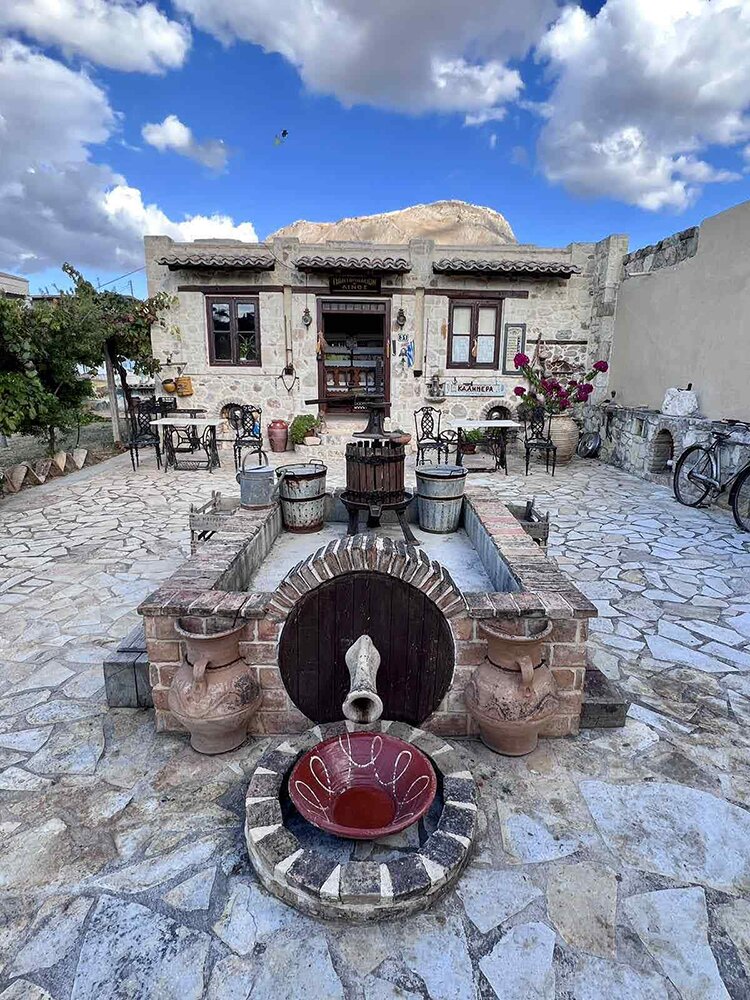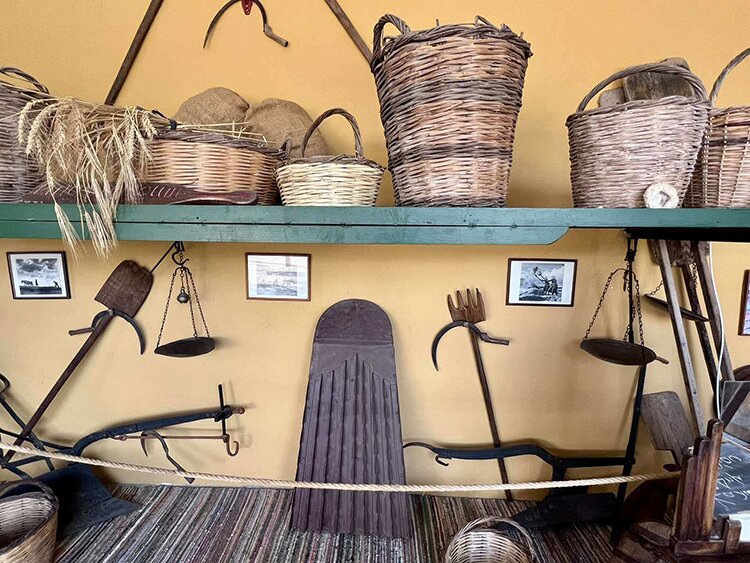 It is impossible not to mention that I have seen several of these things in daily use by my grandparents, born between 1908 and 1928, but also by other old men and women in my village. With the sieve my grandmother used to sift the flour, with the tub she used to wash the clothes (she didn't have a washing machine she didn't know how to use it anyway), with the cauldron she was boiling water on the fire to wash the clothes, with the shovel she was taking out the bread from the wood oven, with the scythe she was cutting the grass in the field, the tagari was the bag of the time and the saddle was the necessary accessory of the donkey, she was riding it to go to the field.
Coffins are wicker baskets used to transport or temporarily store things while weighing scales and palanza (small portable scale) I have seen in use by an old man who owned a grocery store until the 80's. Oil lamps were also used by my parents until the early 90s during power outages.