A tour at Ancient Lerna: the myth and the archaeological site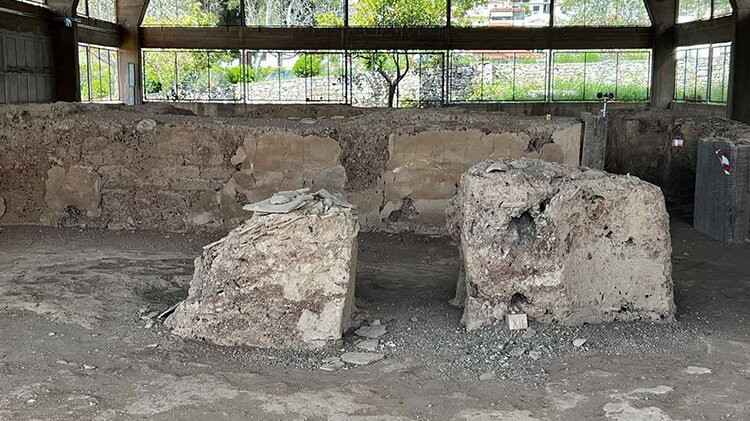 The House of Ceramics
Intertwined with the myth of the Lernaean Hydra, as the name of Lerna suggests, it is the place where you can get to know the ancient myth up close. The spring forms Lake Alkyonia and flows like a river into the Argolic Gulf.
The myth most likely refers to anti-flood works that were carried out after disasters caused by the springs. Hercules works out a great technical work and directs the waters from the small springs (the heads of the Hydra) to a central water channel (the immortal head) through great difficulties because the springs were emerging all over the ground (the re-emerging heads).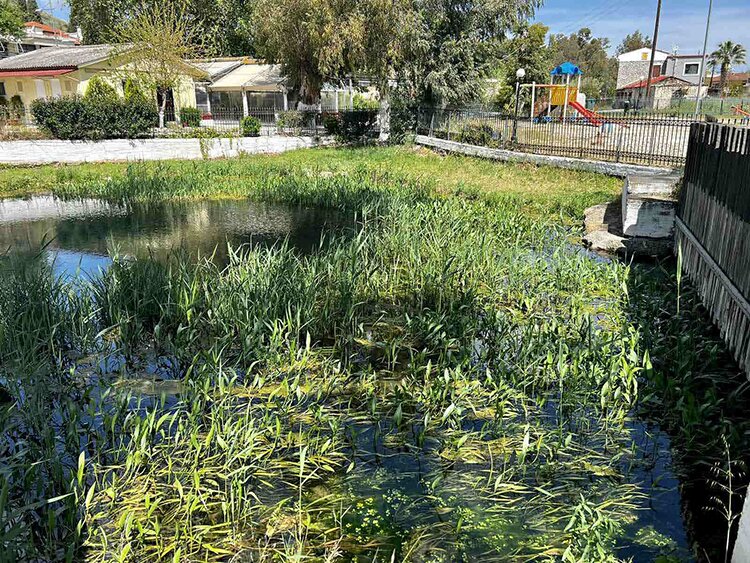 The lake Alkyonia
According to the myth Hercules took the Lernaean Hydra out of its nest with burning arrows. When it rushed at him he cut off one of the nine heads with an ax but two more sprang up. He then ordered his nephew Iolaus to bring a piece of burnt wood to burn the severed heads so that they would not come out again. So he cut them all down except the last one which was the biggest and immortal. He also cut it and buried it deep into the earth so that it would not come back to life and come to the surface.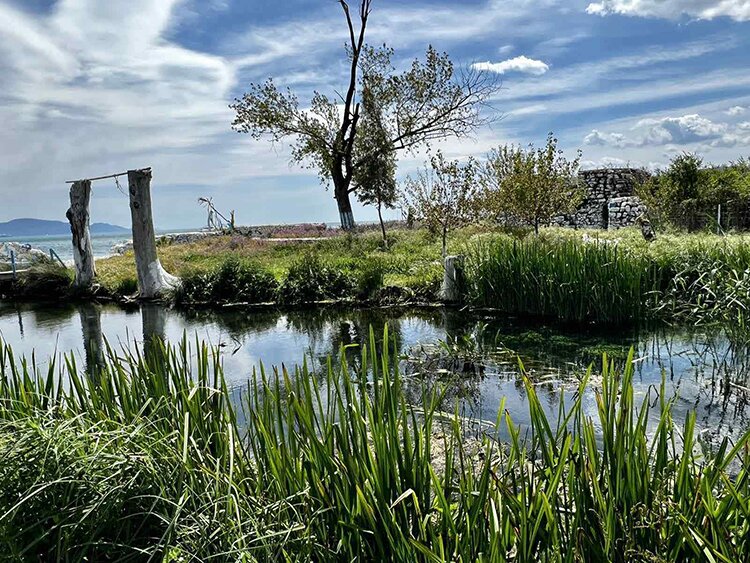 The estuary of Lerna
Today unfortunately there is no monument that reminds of the myth or is dedicated to it. Lerna is the current village Myloi whose name comes from the water mills that existed in the Frankish period.
There is also an archaeological site dating back to the Early Bronze Age. Around 2,300 BC, the "House of Ceramics" is fortified and built, a large rectangular building that took its name from the big number of roof tiles found in the excavations. It was a palace of the time and belonged to a prominent person. In one of its rooms burnt clay was found with impressions of seals used to seal boxes, vases, baskets, etc., which testifies trade with other centers of the Aegean. Outside there are graves that were found looted. Around there were other smaller buildings made of bricks. The buildings and fortification were destroyed around 2,200 BC. The archaeological site can be visited.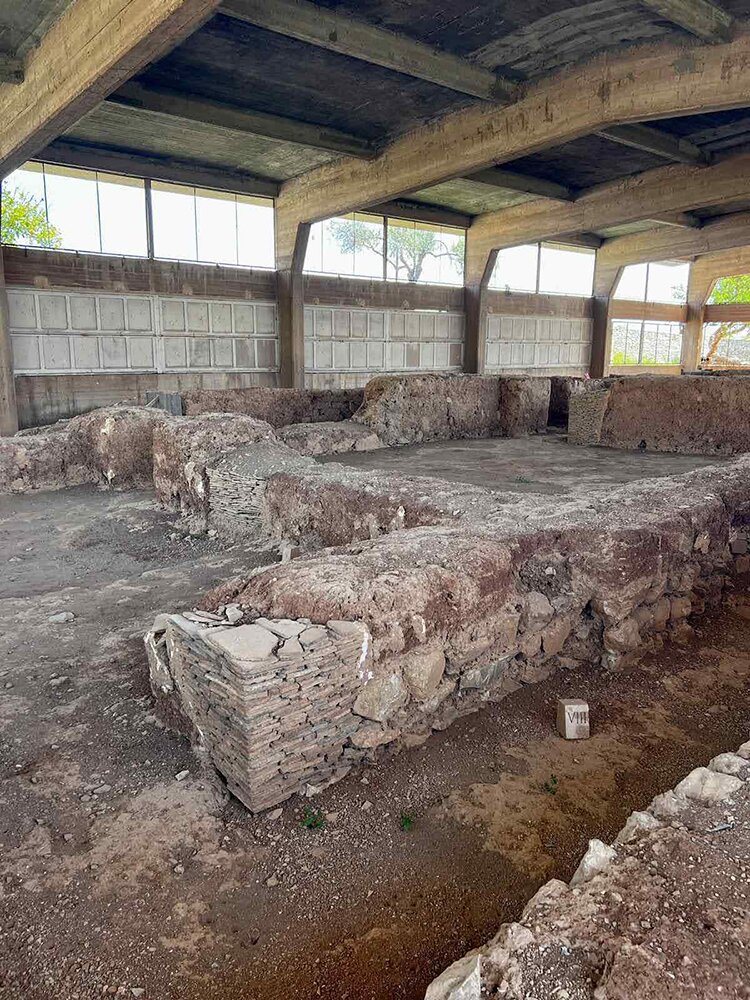 The House of Ceramics
Myloi are located 10 km from Argos and 11 from Nafplio.