A different tour in Perdika, Aegina
In the peaceful fishing village of Perdika what you won't see are the Naval Forts, and you won't see them because they are literally buried in the ground. Read in this article information about this historically important site that was built before the war and was later used and expanded by the German invaders.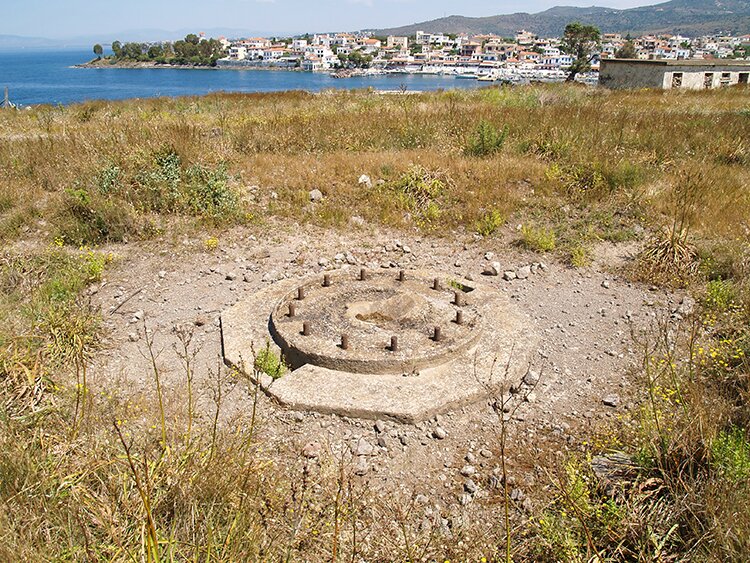 Mount of a small artillery piece. On the right is the Administration building and in the background Perdika village.
From the harbour of Perdika the dark camera of Aegina can be seen across the hill, it was a dark room that was reflected on the walls by natural light the image of the surrounding landscape reversed. Unfortunately today it has been destroyed.
Going up the hill you come across a rusty sign that you are entering a Navy area. Following the path you reach the dark camera, opposite is the islet Moni. As you continue walking you see many military installations around: trenches, shelters, warehouses, administration building, artillery pieces mounts, pillboxes, but also a multitude of other mysterious and inexplicable constructions.
The site is abandoned. It was built durign Metaxas dictatorship in the mid-thirties to protect the port of Piraeus. With the German occupation it was manned with the German Naval Artillery 603 and underwent expansions.
It is noteworthy that it has a significant variety of facilities. So let's go for a tour on the place with the photos I took.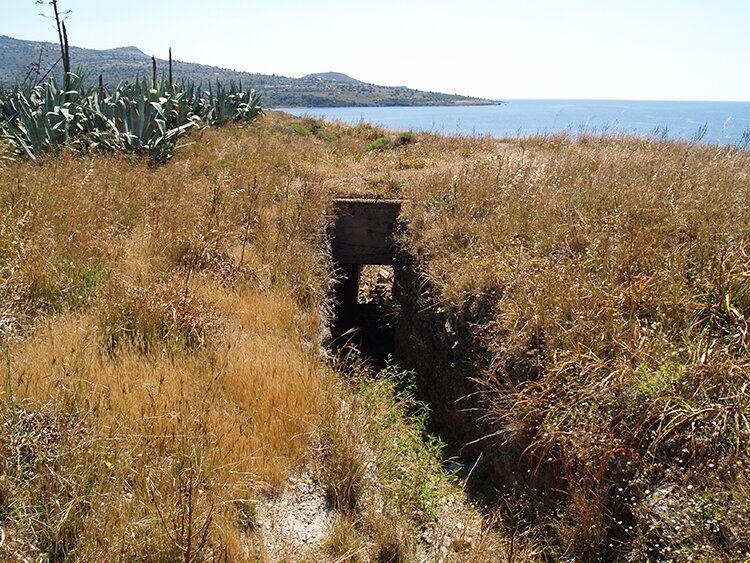 Trench with shelter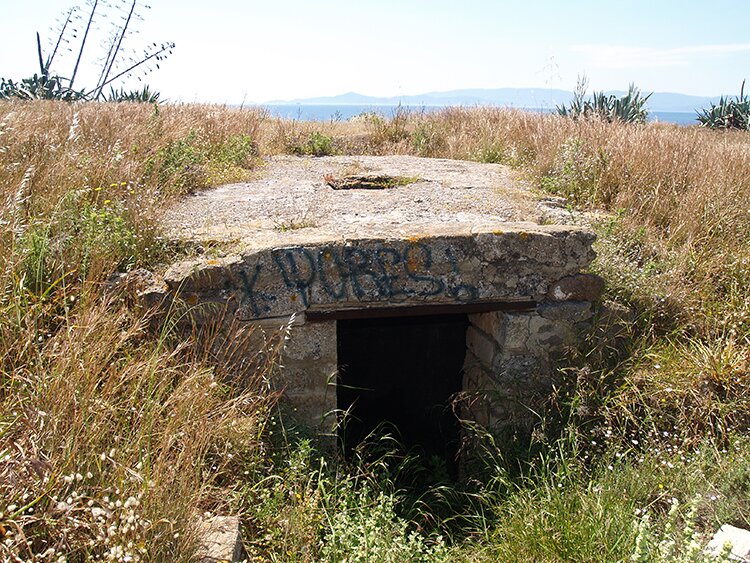 Shelter or a warehouse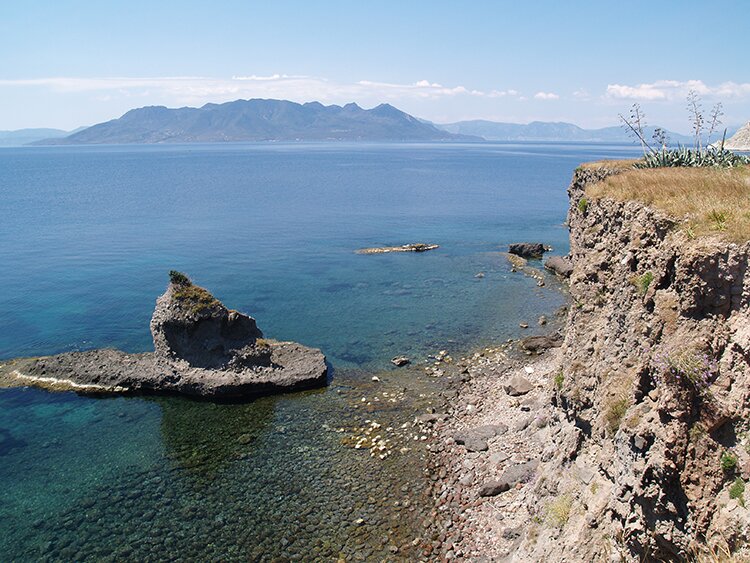 The location is inaccessible from the sea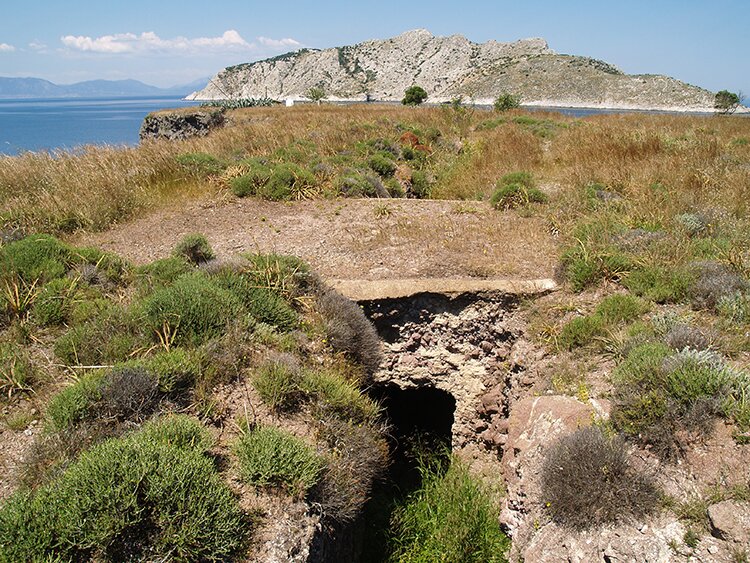 A shelter, in the background the islet Moni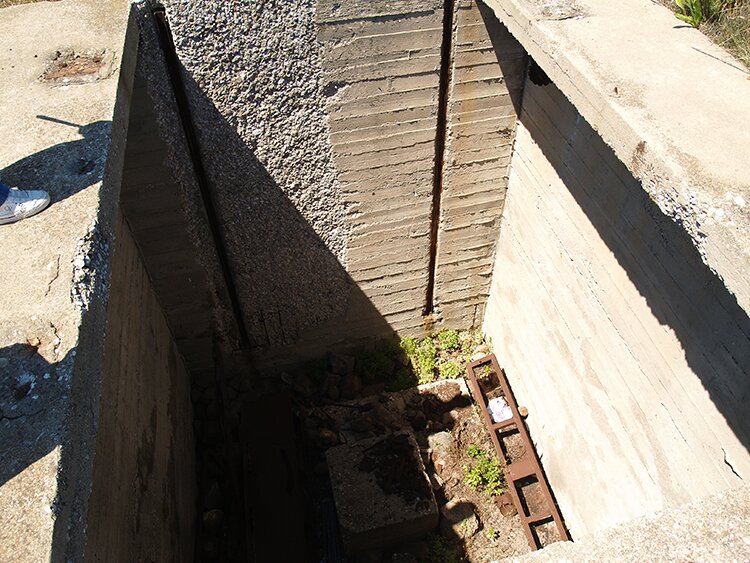 Construction of unknown use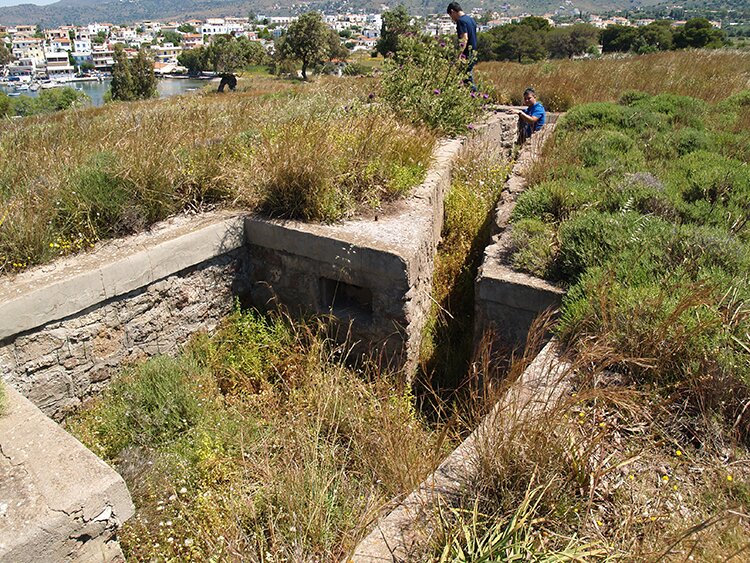 A pillbox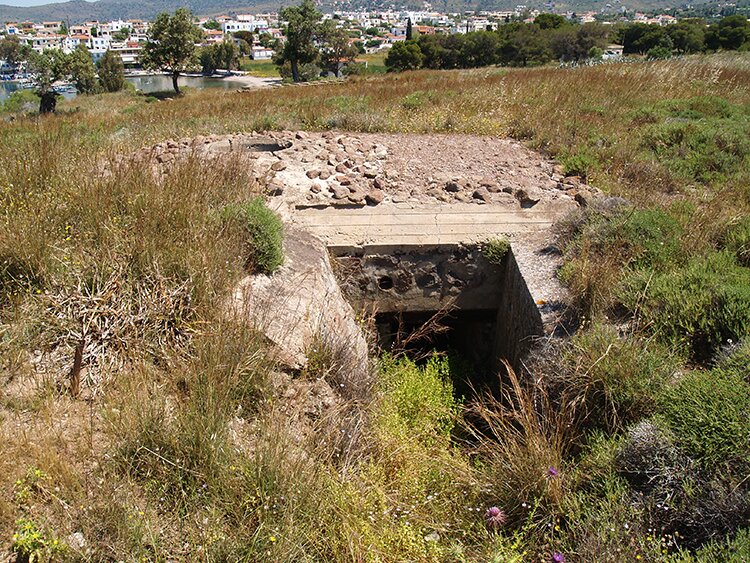 Shelter or a warehouse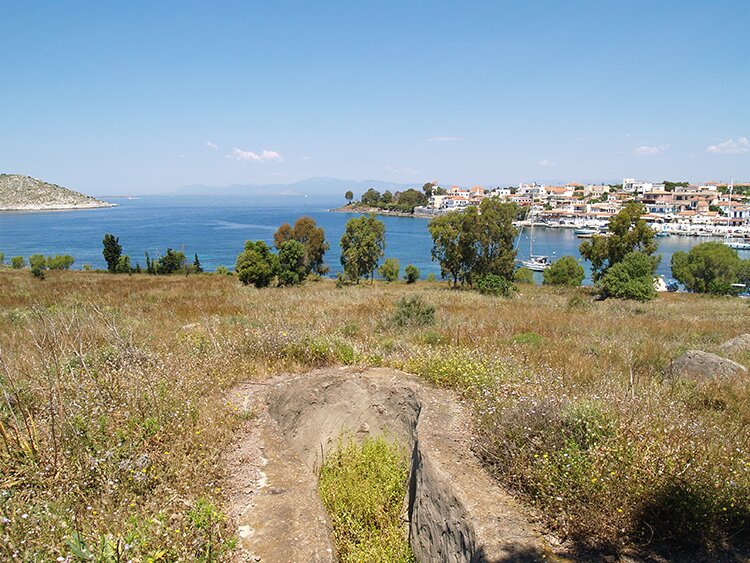 Below you can see a machine gun position in a trench. Right above this structure there is another machine gun position with a concrete "table" for a machine gun, ready to kill anyone who steps on the beach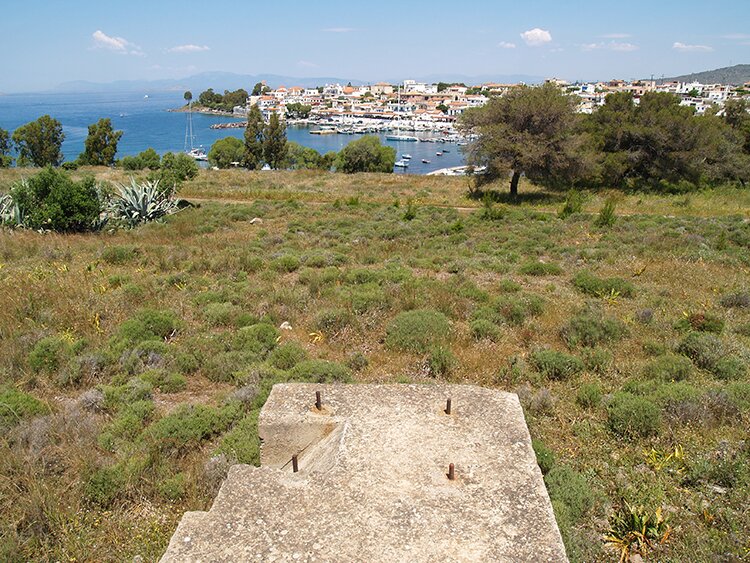 Construction of unknown use overlooking Perdika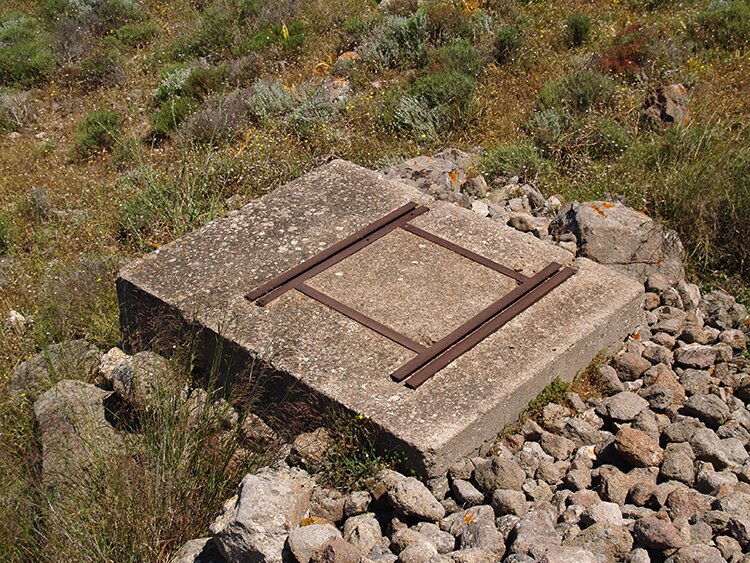 Construction of unknown use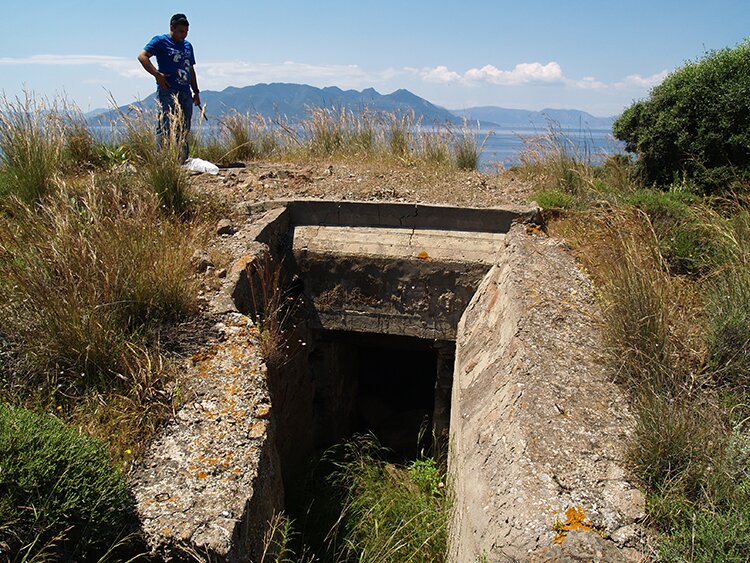 Shelter or a warehouse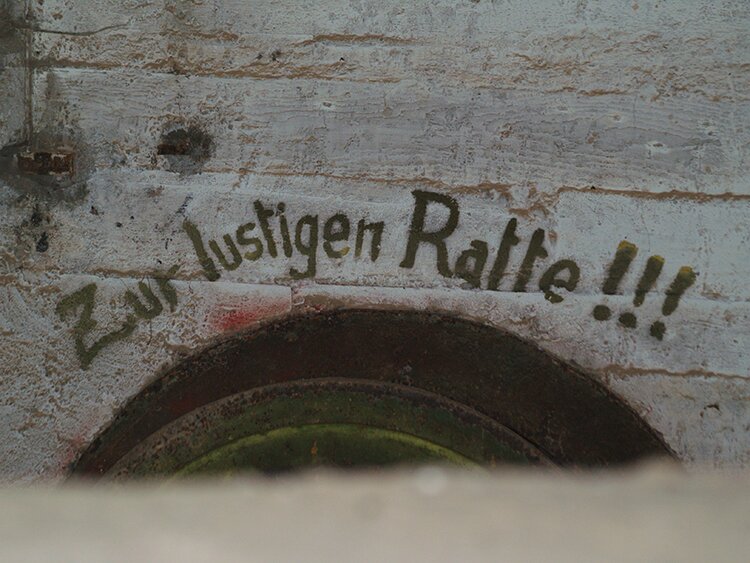 "For funny mice" says the inscription in German
A guard pillbox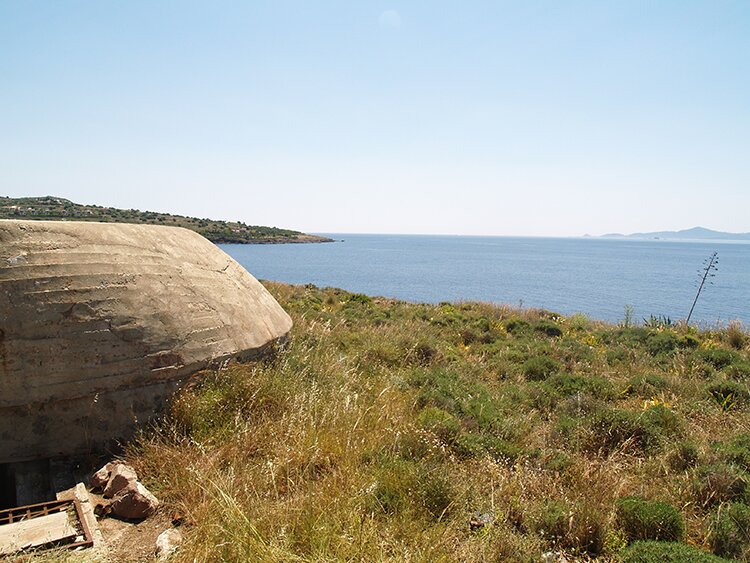 The view of the guard pillbox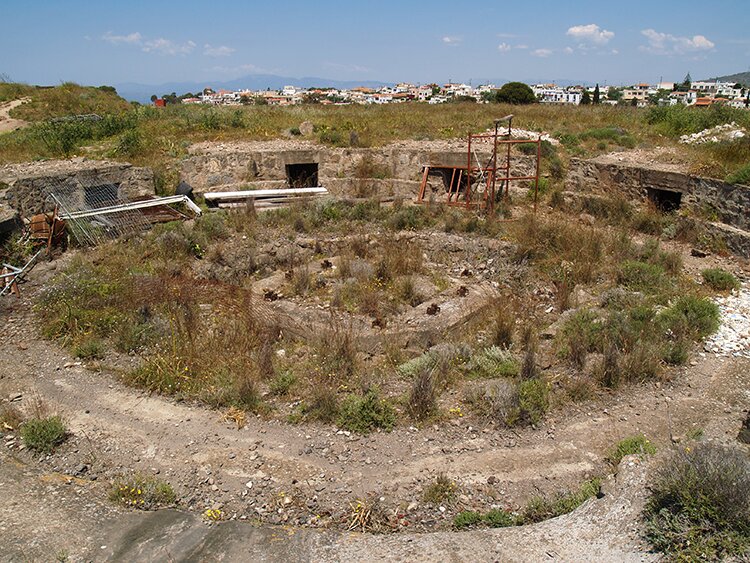 Position of a big artillery gun
Trench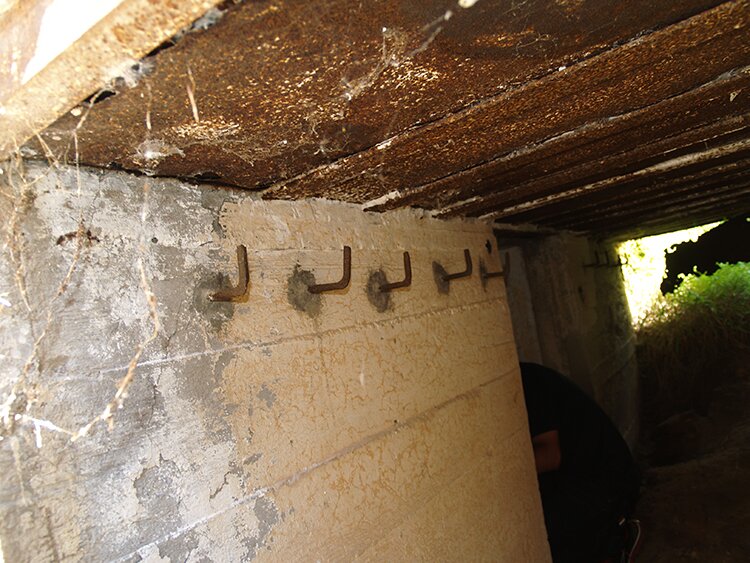 Clothes hangers in a shelter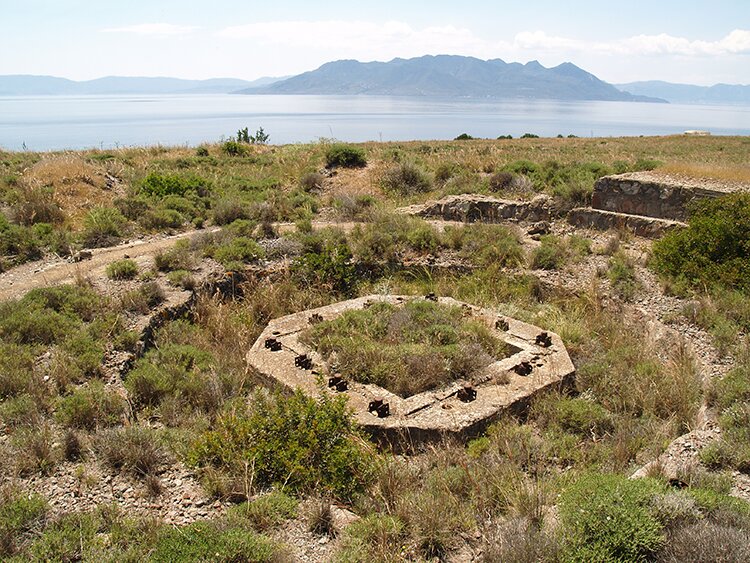 The firing range of the artillery piece