Palamidi fortress: a complete guide
As soon as you enter Palamidi from the main gate you will immediately understand why it has the reputation of an invincible fortress: 2 bastions point the entrance with their cannons, making any attempt to invade futile.
More about Nafplio: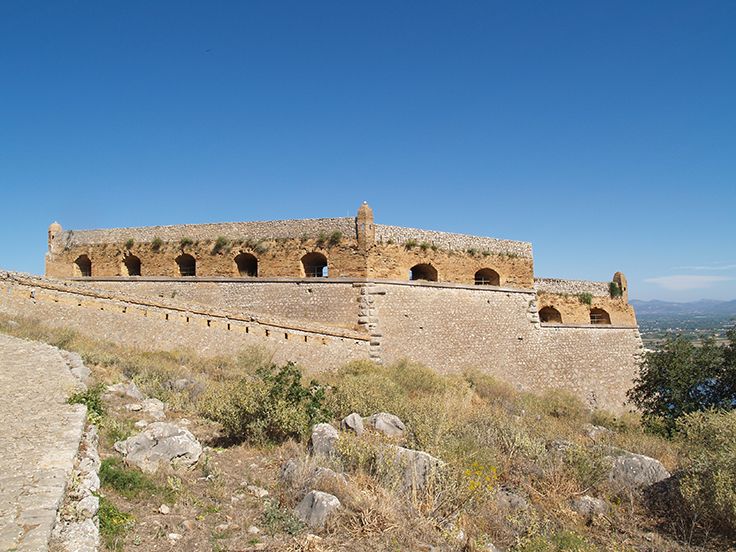 Agios Andreas bastion
This marvel of venetian fortress architecture was built in record time, from 1711 to 1714, but never fought as both times it was occupied, in 1715 and 1822, were from a betrayal.
The Venetians built it as they realized that the occupation of the mountain was necessary for the occupation of the city. Whoever owned the fortress was also the holder of Nafplio, which is why it was so important.
The largest bastion is Agios Andreas with the homonymous church inside.
In 1822 it was occupied by surprise attack after a long siege by Staikos Staikopoulos.
With the formation of the greek state, it was turned into a prison for convicts. Theodoros Kolokotronis was also imprisoned there, at Miltiadis bastion and not in the dark dungeon of Agios Andreas as believed.
Access is possible either through the road leading to the main gate, or from the 999 steps that the view to Akronafplia, Nafplio and Arvanitia is amazing.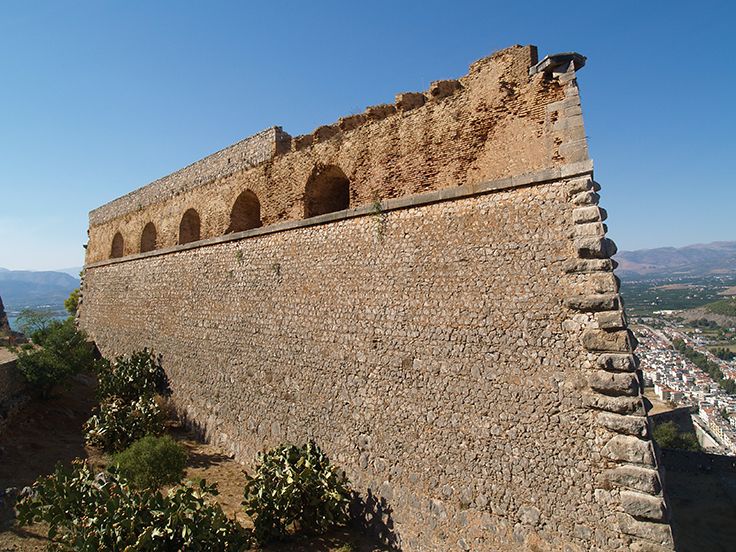 Miltiadis bastion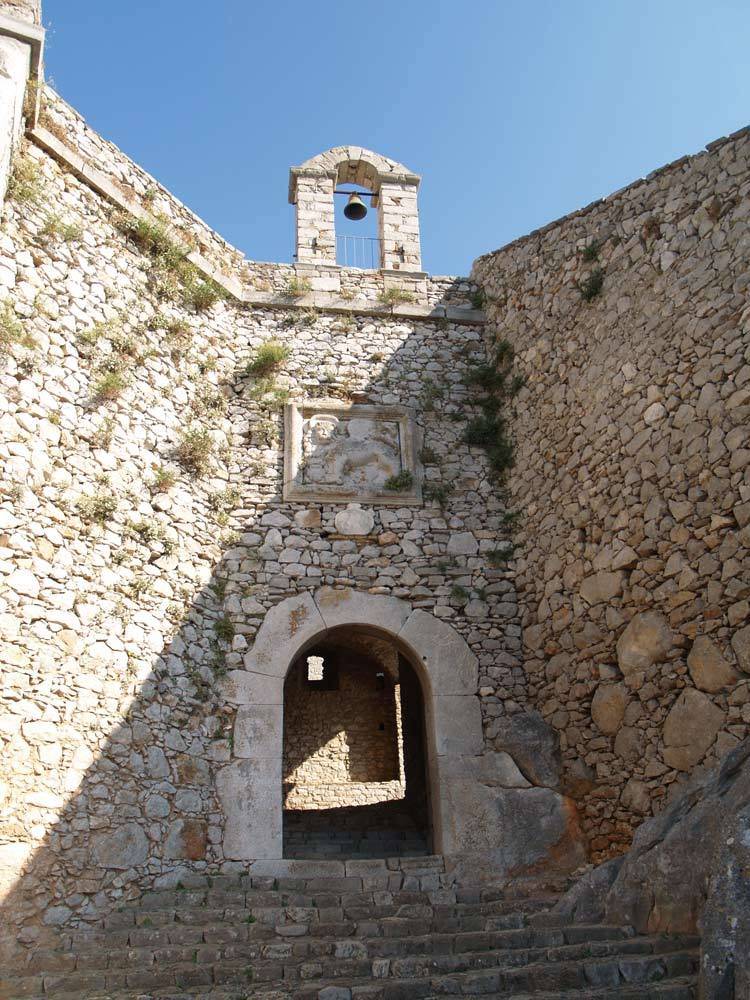 The gate of Agios Andreas bastion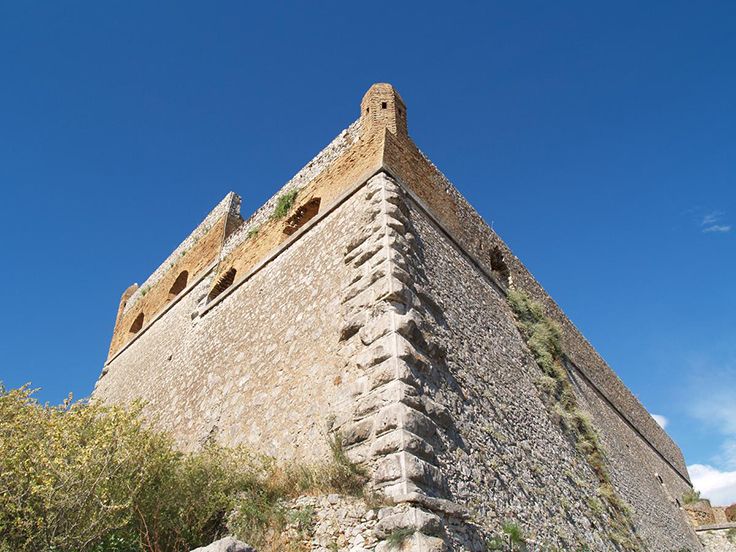 Agios Andreas bastion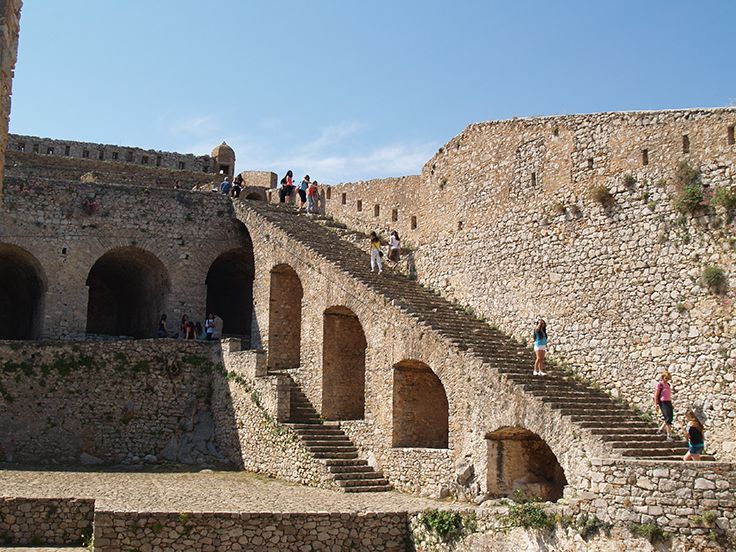 Agios Andreas bastion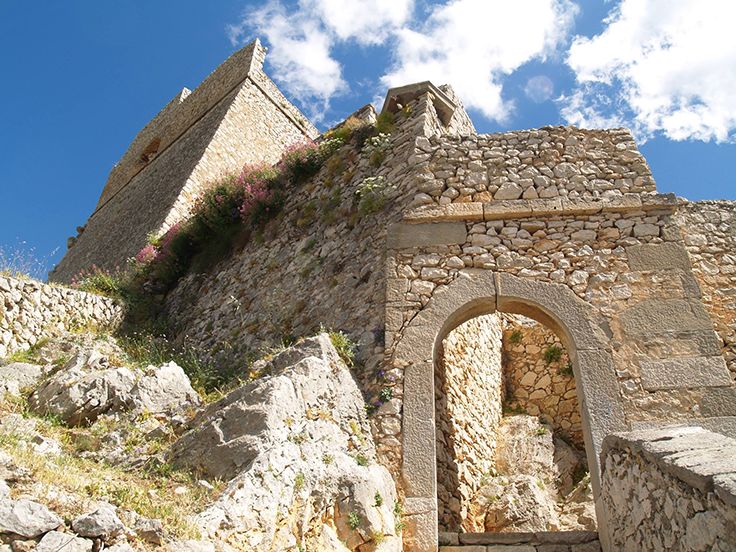 The gate of the 999 steps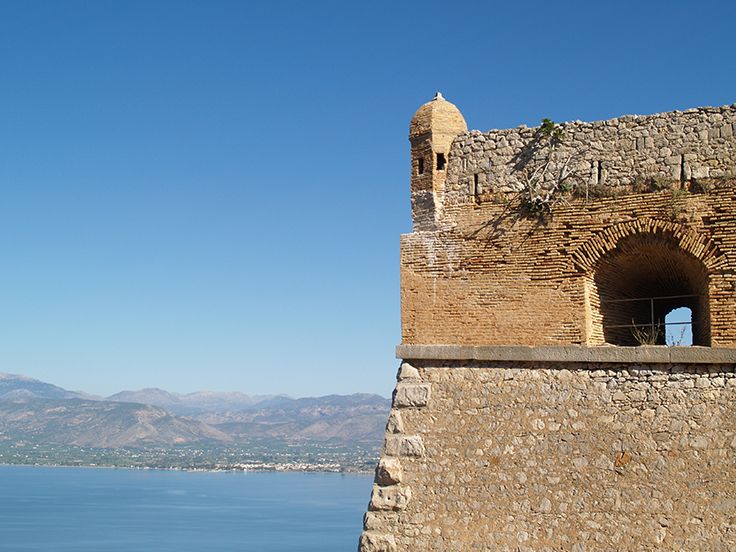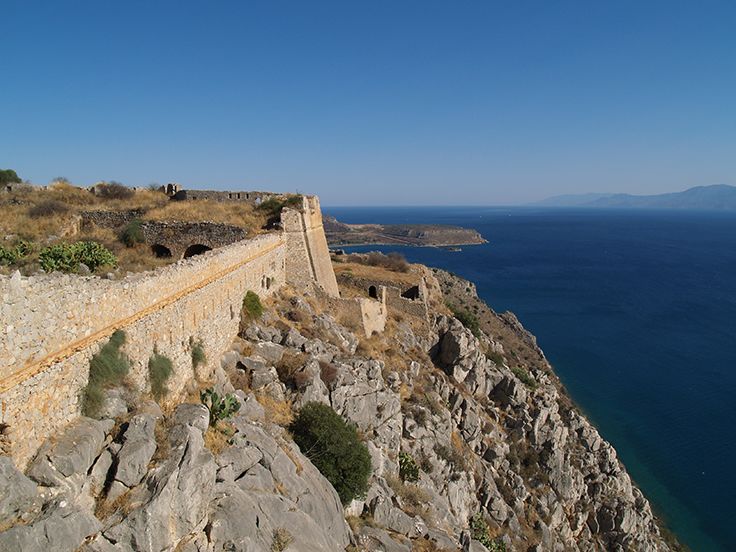 The southern side of the fortress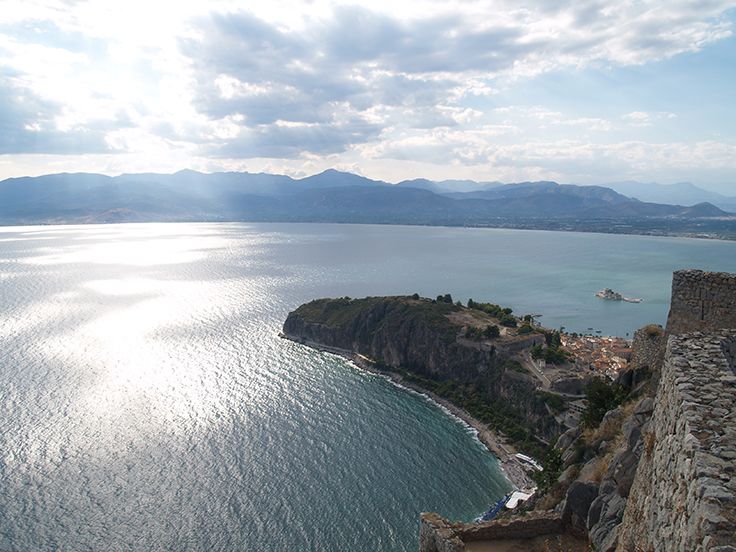 The view to the city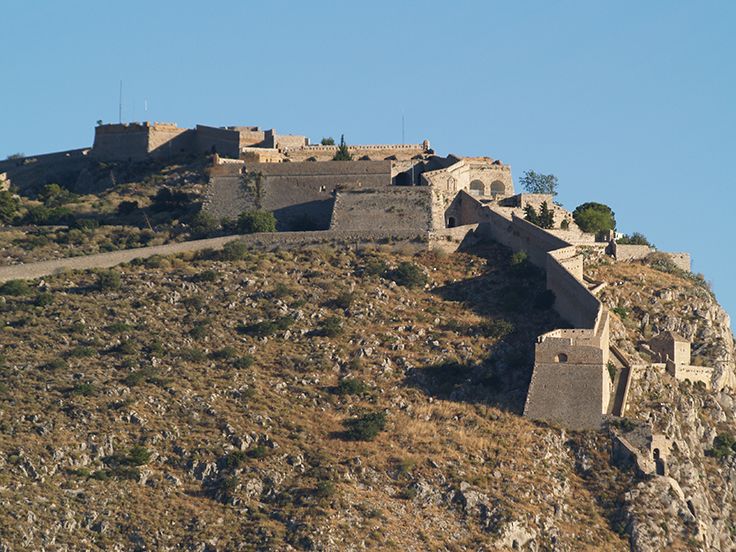 The fortress
More about Nafplio: