The beaches of Nafplio
More articles about Nafplio: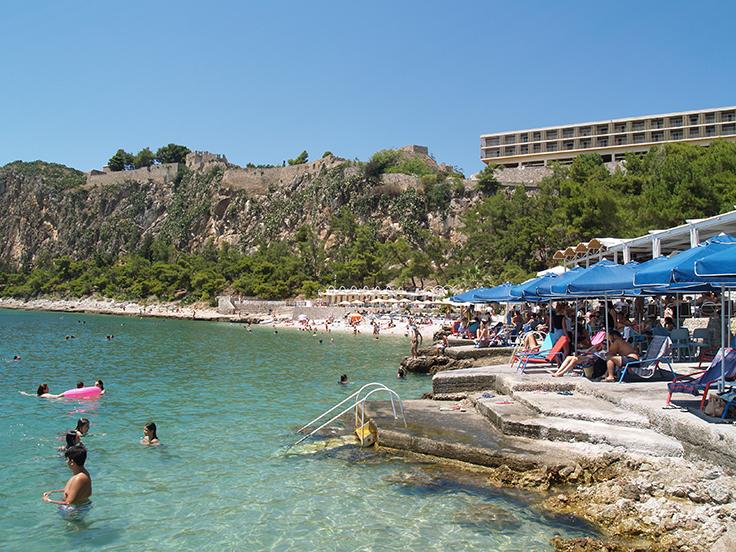 Arvanitia
Under the castles of Akronafplia is the nearest beach to Nafplio, enjoy your swim in its blue waters and the pleasant natural environment.
The beach has thick pebbles and is small, most of it is a concrete platform from where you enter the sea through a ladder.
At the beach-bar Blue Blanc taste gastronomic dishes. Sunbeds are also available but in high season due to their limited number it's difficult to find an available one.
The beach has a shower.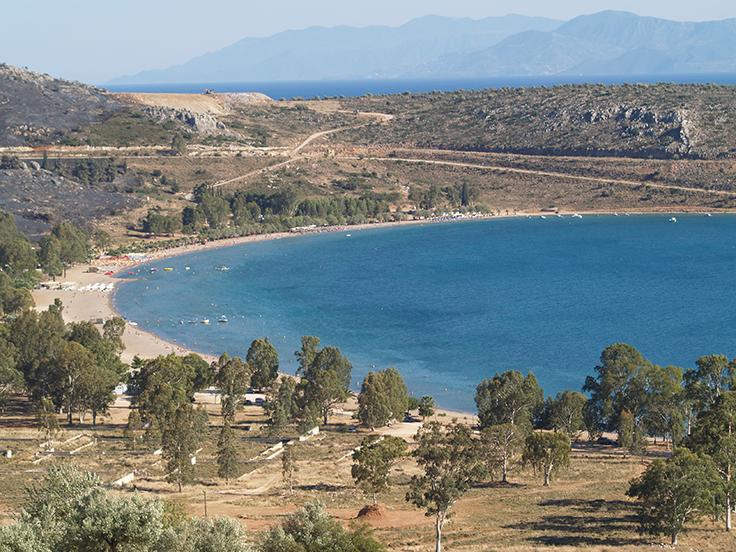 Do not miss to hike the trail that connects the beaches Arvanitia and Karathona.
Karathona
Large sandy beach in a bay preferred by the locals, so it's crowded in summer.
You'll find sunbeds and cafes, if you stay till late you'll see the sunset. The beach has a shower.
Avoid the right edge of the beach as there are cases of stings where the wound gets badly irritated and ends up in the hospital.
More articles about Nafplio: