Katapola is the main harbour of Amorgos, located in a bay along with the picturesque villages Rachidi and Xylokeratidi. The traditional architecture and the long seafront will make your visit enjoyable. Hotels in Amorgos
What to do
Eat
You'll find many restaurants by the sea in Katapola and Xylokeratidi. Katapola is touristic, while Xylokeratidi is smaller and more picturesque. Eat at Anemi, Veggera and Youkali. For souvlaki at Pantopoleion Gefseon. Hotels in Amorgos
Seafront walk
The bay is ideal for long walks by the sea. Walk from the harbour to Xylokeratidi, some 800 meters walk, sit on the benches or enjoy the view and the sunset. In Xylokeratidi there's a lovely seafront walk too.
If you like hiking, follow the easy trail from Xylokeratidi and head to the iconic Agios Panteleimon chapel and Maltezi beach.
Again from Katapola, you can follow the dirt road going towards the mouth of the bay. It's a 2 km way and you'll come across the chapels of Panagia, Saint John and the double chapel of Agioi Anargyroi.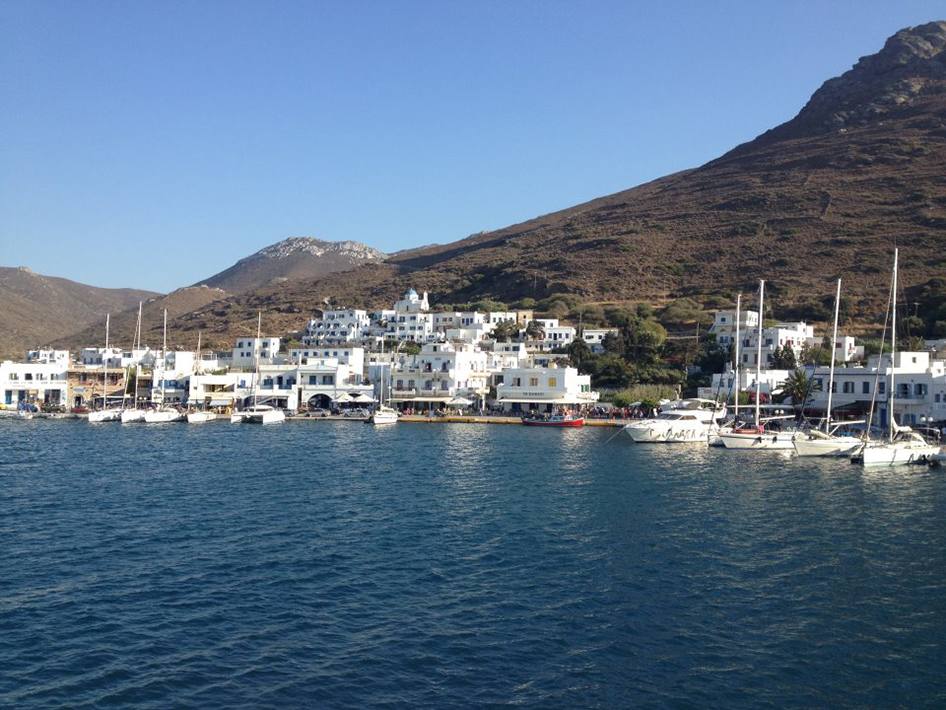 Katapola village
Swim
The best beach is Maltezi on the north side of the bay. You can go by boat in the summer months or hiking from Xylokeratidi. Other beaches in the bay are Xylokeratidi and Kato Akrotiri.
In mid-June, boats start the routes to the beaches. From Katapola harbour, you can ride the boat and go to Maltezi and Plakes (smooth rocks where you dive directly into the sea).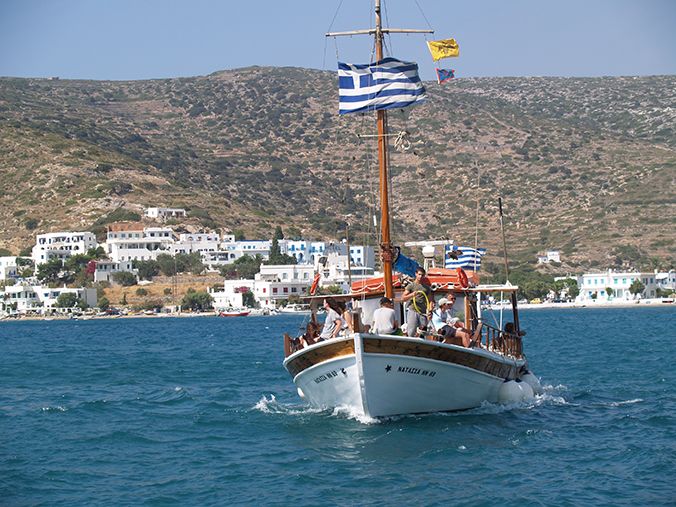 Going to the beaches of Katapola by boat
What to see
The most interesting thing to see is the largest church of the village, Agios Georgios in Rachidi. You can also see the church of Panagia Katapoliani in Katapola and Agios Panteleimon chapel after Xylokeratidi.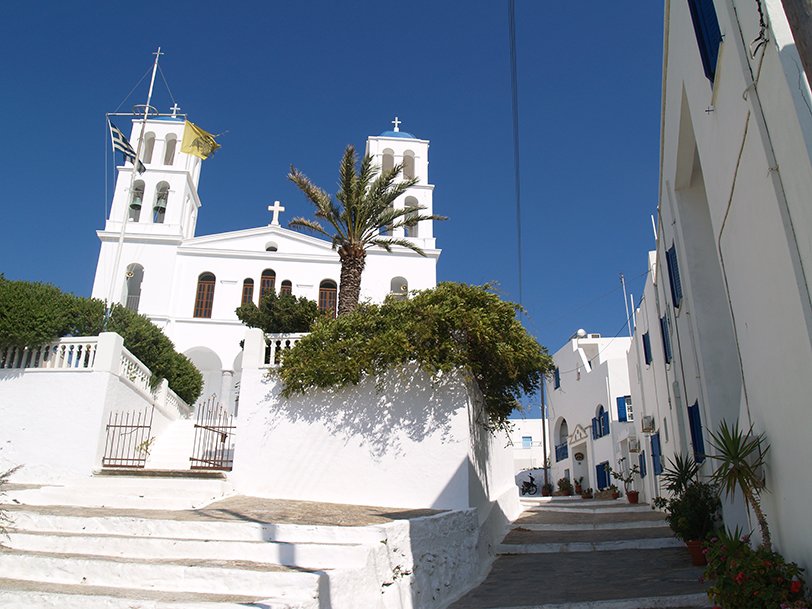 Agios Georgios church in Rachidi
Feasts
the feast of psimeni:

on the 27th of July. Preparation and serving of psimeni, the traditional drink of Amorgos, with live music and dances
A little of history
The bay has played a major role throughout the history of the island, from the prehistoric period to the modern age.
The ancient city Minoa was founded by Cretans on the mountains above Katapola. Gradually the residents moved to the bay. The name Katapola derives from "Lower Town".
In the 7th century AD it was abandoned, like all seaside villages, when the Byzantine Empire lost control of the Aegean.
During the ottoman rule, the bay was a pirate's den.
Katapola was inhabited again after the liberation by the Turks, in the 19th century.
Accommodations
Lots of choices in Katapola, Xylokeratidi or outside the village. Among the best are Skopelitis Village and Amorgion.
See more at booking.com.
Camping
There are two camping facilities, Kastanis camping, 1.5 km away towards Chora, and the Municipal camping near the bay.
Traditional products shops
You may buy traditional products such as psimeni, rakomelo, loukoumi and pasteli at Amorgion shop.
If you plan to go on day trips or island hopping, Katapola is the home harbour of Express Skopelitis